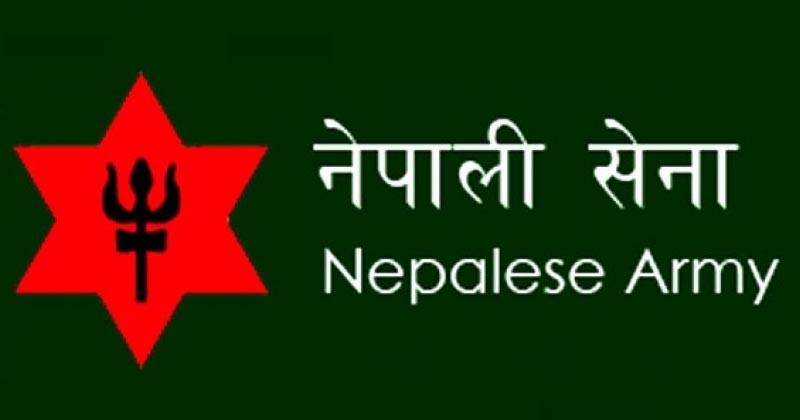 Nepali Army Sainya Post Written Examination Center, Bharatpur, Chitwan
The Public Service Commission, Hetaunda Office, in collaboration with the Nepalese Army, has released Notice no. 33/080-81 dated 2080/05/15, outlining the details for the upcoming written examination for the post of Sainya. The examination is scheduled to be held on 2080/05/30 at 1:00 p.m. and will last for 2 hours and 30 minutes. This notice serves as an essential guide for all candidates who have been selected to participate in the written test.
Examination Details
Examination System: Objective and Subjective
Subjects Covered: English, Nepali, Maths, and General Knowledge
Duration: 2 hours 30 minutes
Date and Time: 2080/05/30 at 1:00 p.m.
Examination Centers
Roll No. MDW 02 to MDW 501: Narayani Model Secondary School, Bharatpur, Chitwan, Center (A)
Roll No. MDW 506 to MDW 1047: Narayani Model Secondary School, Bharatpur, Chitwan, Center (B)
Key Guidelines
No Postponement: In case of an unexpected holiday, the examination will proceed as scheduled unless otherwise notified by the Commission.
Admit Card: Entry to the examination hall will only be permitted with a valid admit card.
Timely Arrival: Candidates must arrive at the examination center at least 2 hours before the exam starts.
Prohibited Items: Mobile phones and electronic devices are not allowed. Calculators are also prohibited.
Writing Instruments: Only black ink is permitted, and lead pens are not allowed.
Answering Format: For multiple-choice questions, answers must be written in capital letters A, B, C, D.
Designated Centers: Candidates are not allowed to take the exam at any center other than the one designated.
Identification: Candidates must bring a Nepali citizenship certificate or a government-issued photo ID.
Special COVID-19 Guidelines
Candidates must bring their own masks, sanitizers, and drinking water.
Special arrangements will be made for candidates who are infected with COVID-19.
Contact Information
For further queries, candidates can contact the office at phone numbers 057-520302, 526822, mobile number 9855019302, or via email at [email protected].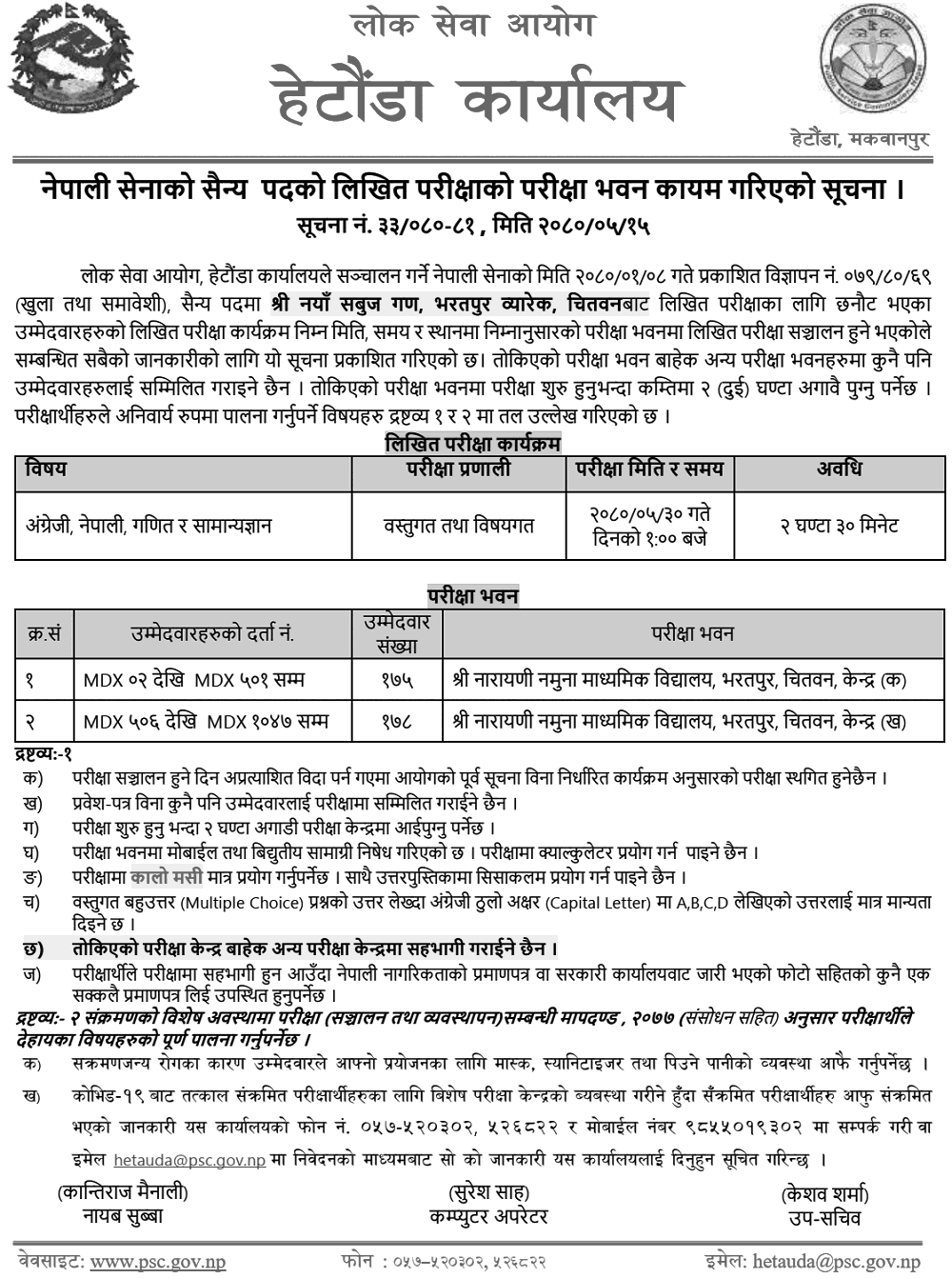 Nepal Army Sainya
Exam Center
Chitwan
Nepal Army Exam
Nepal Army