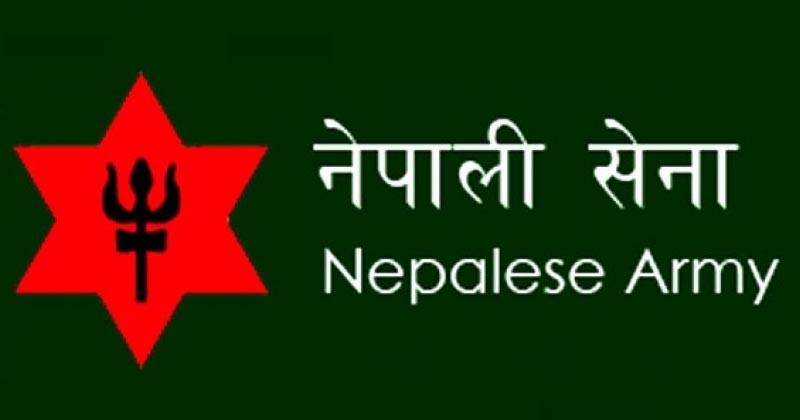 The Nepal Army has established an examination building for the written examination of the Sainya post, as per the advertisement no. 079/80/1 operated from PSC Butwal office (Open and Inclusive). Candidates who have passed the Bearing and pre-medical and physical examination conducted at Sri Sangram Shardul Gulm, Dhagithum Barrack, Tamghas, Gulmi for military posts will be conducted as per the pre-scheduled examination schedule.
Exam Date, Time, and Place
The written examination will take place on 2080/02/06, 9:00 AM (2:30 Hours) at Resunga Multiple Campus, Tamghas, Gulmi. Candidates are advised to arrive at the examination center at least 1 hour before the commencement of the examination. The rules to be followed by the examinees are mentioned as follow.
Instructions for Candidates
Candidates should use only dot pen/pen with black ink in the answer sheet. While writing answers to multiple-choice questions, only answers written in capital letters A, B, C, D will be recognized. Candidates without admit card will not be admitted to the examination, so they must bring the admit card with them. It is mandatory to bring a valid ID card with a photo issued by the relevant body in the examination along with the certificate of citizenship or issued by the Government of Nepal. It is prohibited to carry mobile phones and other electronic devices in the examination hall.
Published on 28th April 2023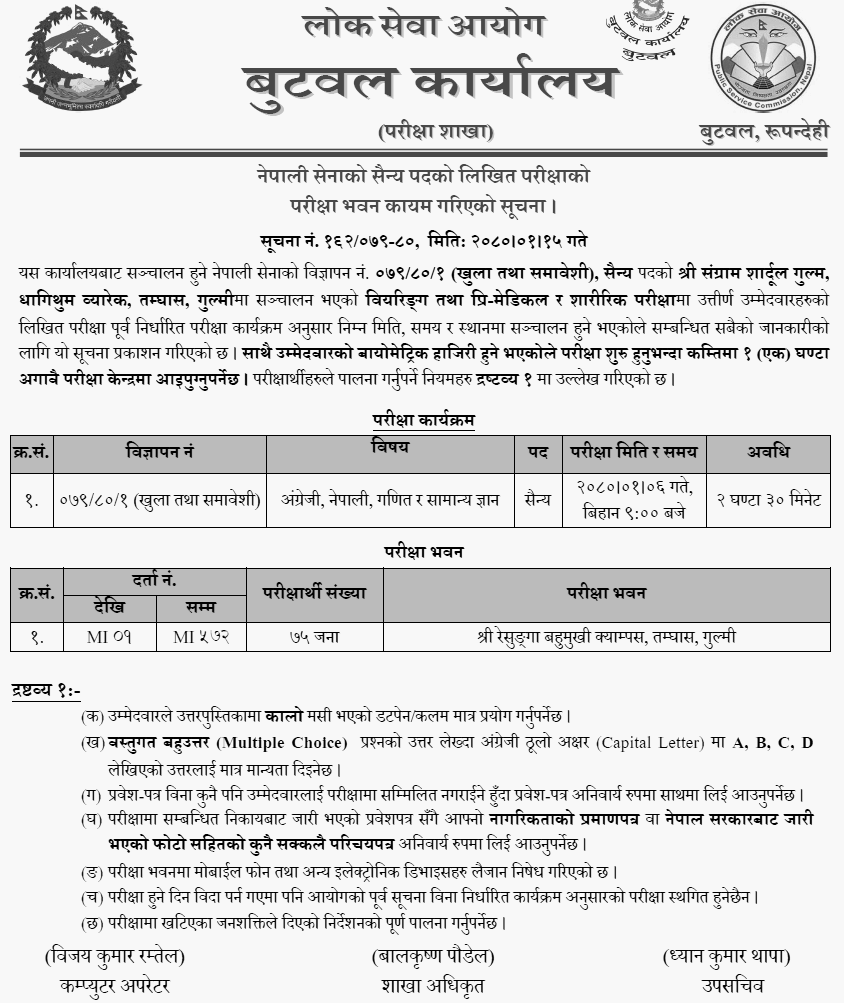 Nepal Army Sainya
Gulmi
Exam Center
Nepal Army Exam
Nepal Army