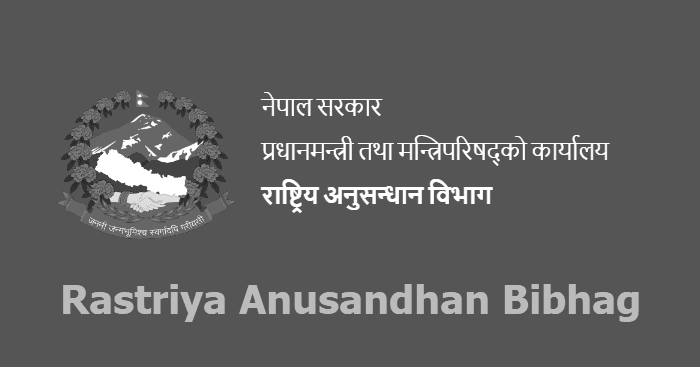 Rastriya Anusandhan Bibhag: Official Notice for Upcoming Competitive Written Examination of Anusandhan Adhikrit and Sahayak 2080
Rastriya Anusandhan Bibhag has officially announced the fixed schedule for its open and inclusive competitive written examination. This notice serves to inform all concerned individuals about the crucial details surrounding the examination process.
Key Dates
Advertisement Published Date: 2080/03/02
Written Exam Program Published Date: 2080/05/21
Available Positions
Anusandhan Adhikrit: Special, Gazetted Third Class
Anusandhan Sahayak: Non-Gazetted, Second Class
Examination Guidelines
Writing Materials
Candidates must use a dot pen or pen with black ink only on the answer sheet.
Admit Card
No candidate will be allowed entry without an admit card.
Arrive at least 1 hour before the exam starts with your admit card.
Prohibited Items
Bags, mobile phones, and other electronic devices are not allowed in the exam building.
Examination Schedule
The exam will not be postponed due to unexpected holidays unless notified by the Commission.
Answering Format
For multiple-choice questions, only answers written in capital letters A, B, C, D will be accepted.
Identification
Along with the admit card, bring a government-issued ID or citizenship card with a photo.
Examination Stages
Only candidates who pass the first stage will proceed to the second stage.
The first stage will utilize the OMR system for evaluation.
Special Cases
The exam will adhere to the norms related to examination (operation and management), 2077 (Third Amendment) for special transitional cases.
COVID-19 Safety Measures
Personal Protective Equipment
Masks are mandatory.
Bring your own sanitizer and drinking water.
Social Distancing
Maintain a 2-meter distance and avoid crowding when entering and exiting the examination center.
Timely Arrival
Arrive 1 hour before the scheduled exam time.
Group Discussions
Avoid gathering and talking in groups.
Compliance
Follow all instructions given by the examination personnel.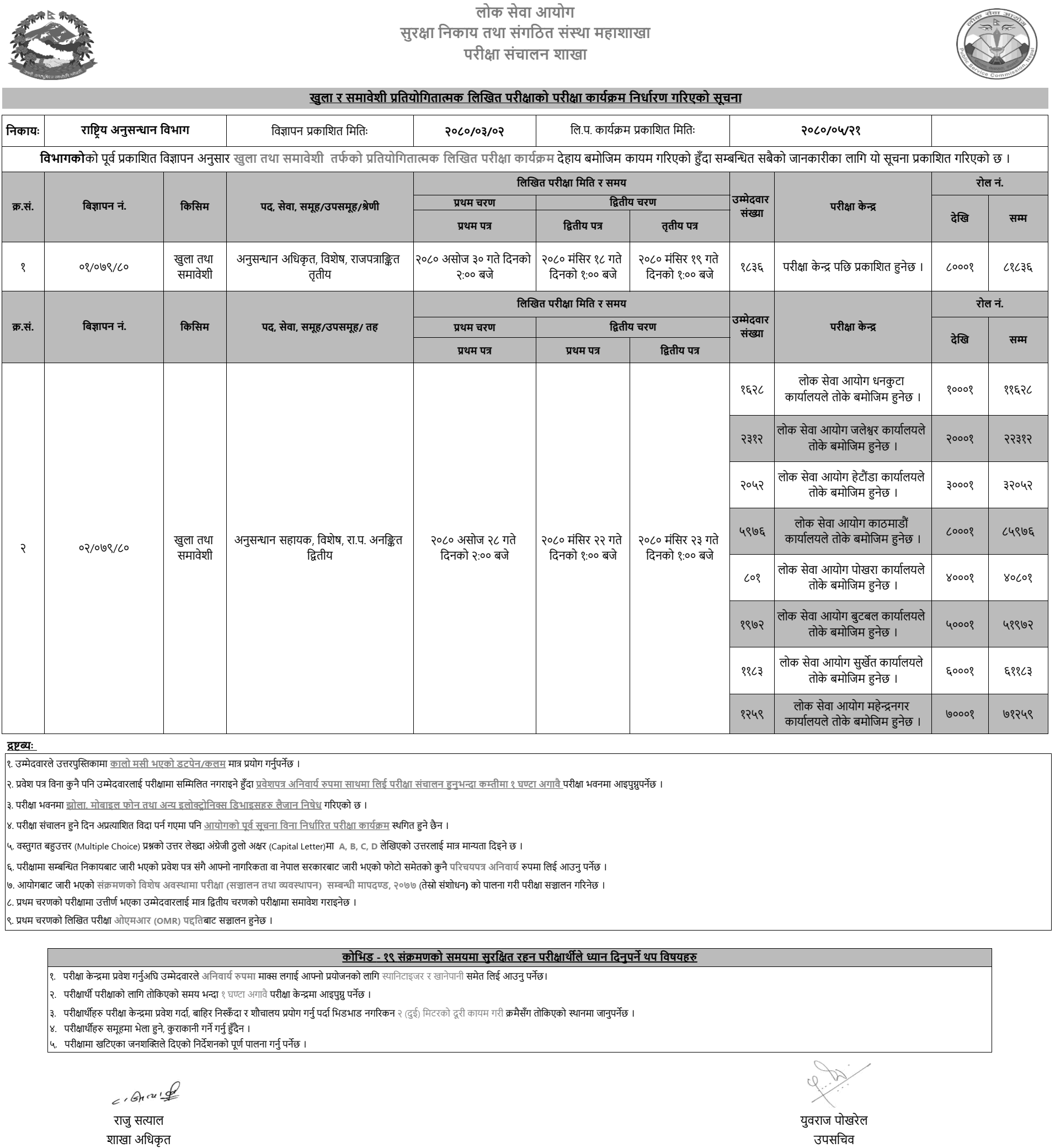 Notice
Exam Routine
Exam Center