Province Public Service Commission, Sudurpashchim Pradesh: Announcement of Examination Schedule for Technical Posts
The Province Public Service Commission Sudurpashchim Pradesh, Dhangarhi, Kailali, is hereby announcing the written examination schedule for fourth level technical posts across various service groups for the State Civil Service and Local Government Service.
This notification, Notice No. 3/080-81 dated 2080/04/4, is a follow-up to the initial announcement made in 2079-80, and aims to inform all concerned parties about the examination program.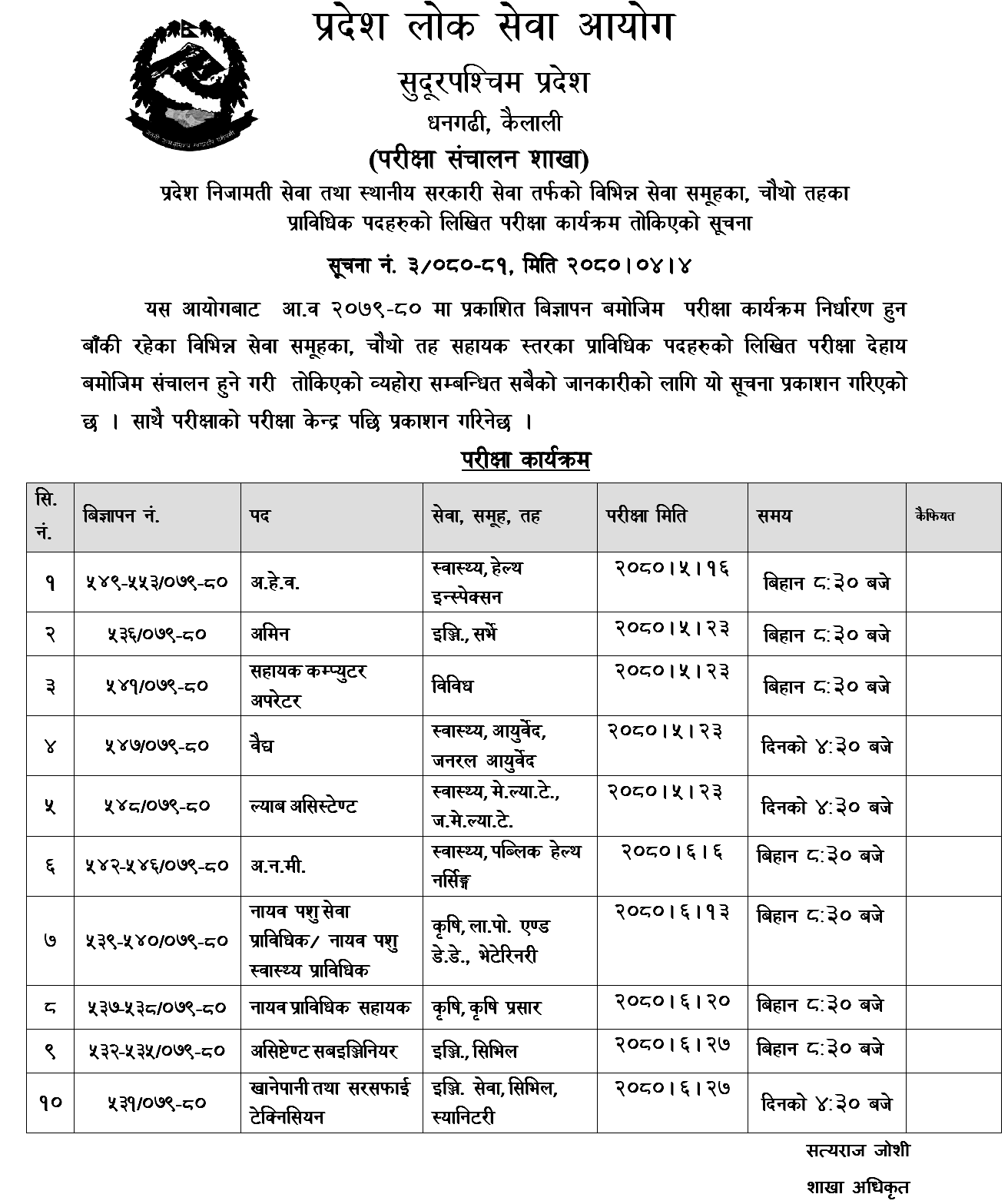 PPSC Sudurpashchim
PPSC
Notice
Exam Routine