Overview
Lisankhu Pakhar Rural Municipality (Lisankhu Pakhar Gaunpalika) (Nepali: लिसंखु पाखर गाउँपालिका) was established in 2017 AD (2074 BS) as a local Government of Nepal. It is located in Attarpur, Sindhupalchok, Nepal.
Lisankhu Pakhar Rural Municipality belongs to the Sindhupalchok district of Bagmati Pradesh. The total area of ​​this village municipality is 98.61 sq. The Lisankhu Pakhar Gaupalika has formed by including 6 former VDCs such as Thulodhading, Lisankhu, Attarpur, Jethal, Petku, and Thulopakhar.
According to the census of 2068 BS, the population of this rural municipality is as follows.
Total population: 15143
Male: 7111
Women: 8032
Number of members per family: 4.11
Per square kilometer. Min: 153.56
Household: 3680
Border:
East - Dolakha and Ramechhap districts
West - Sunkoshi Gaupalika
North - Tripura Sundari Gaupalika
South - Kavrepalanchok District and Sunkoshi Gaupalika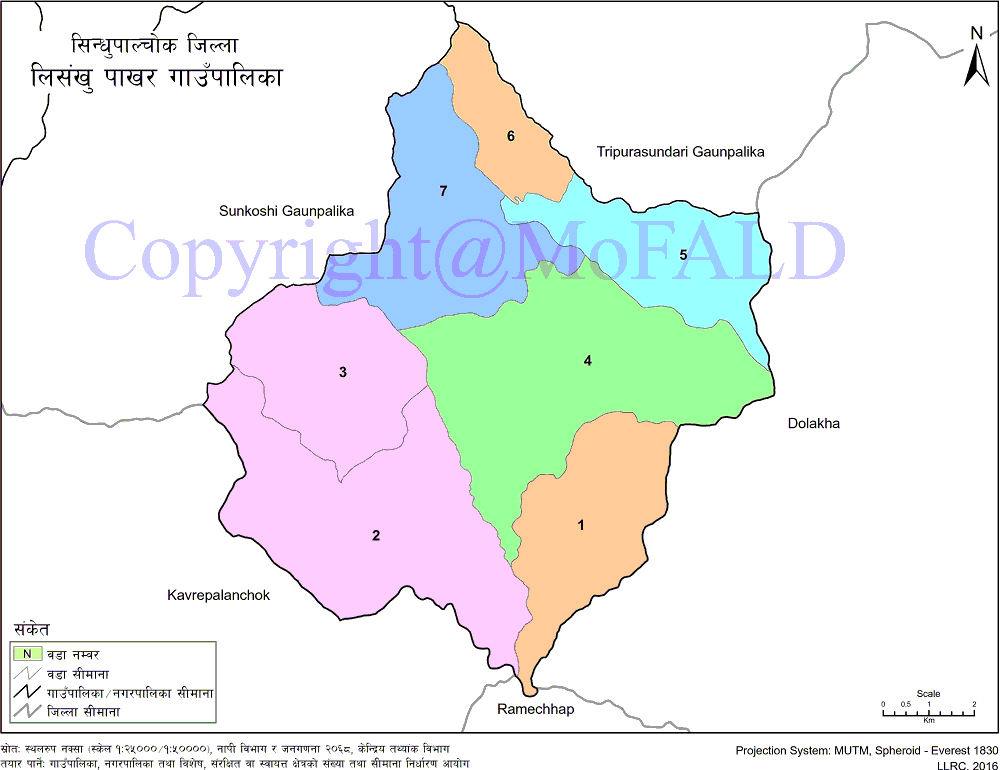 Contact Address:
Location: Attarpur, Sindhupalchok, Bagmati Pradesh, Nepal (Lisankhu Pakhar Gaunpalika)
Telephone: +977-11-691117, +977-11-691118
Email: [email protected]
Website: www.lisankhupakharmun.gov.np