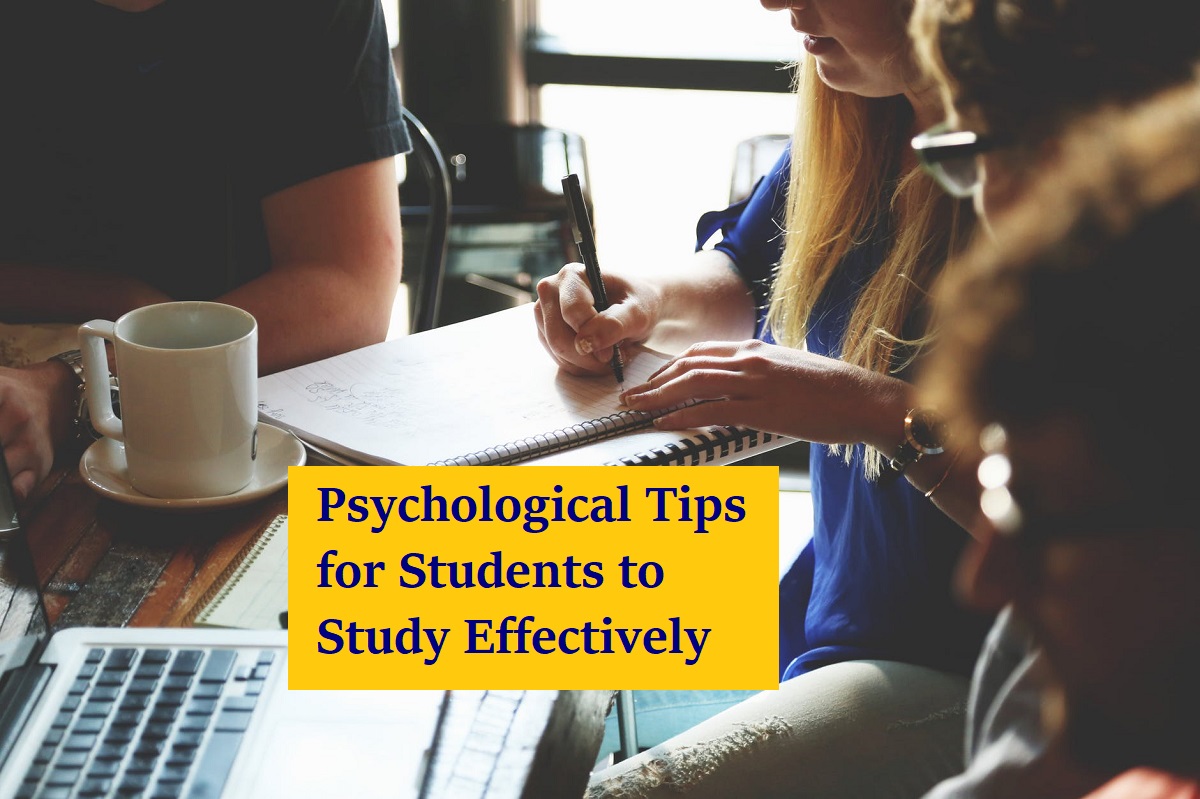 Psychological Study Tips for Students:
There are several ways to do good studies and for every student, there is a way of learning differently. But till the students understand that what the best way is for them, they have adopted quite a few ways which proved to be less effective for them. There are ways in which those who do not give the expected results fill the frustration within the students. Also, students are looking for proper guidance because they cannot get the right tactics for the right study. The right guidance not only tells students the best way to study, but students are also psychologically motivated. In the manner of good results, students have less stress in mind and they always work hard to get a good result in studies.
For such good results, for some of the studies described here, some psychological approaches will be used to help students study effectively. Follows these psychological tips for study effectively.
1. How much do you know?
Students are more likely to learn when they know a topic better. As students have to read the topic of their choice, they take full care to read and understand them, because they are encouraged to read that topic psychologically. With such psychological encouragement, results are also good in students' exams because their interest and knowledge in their subjects increase their confidence. Suppose students have more tendencies in the physical subject in science, then it is natural to have them psychologically encouraged and to bring good marks.
2. It is important to constantly try:
The practice of doing and doing exercises is very intense. The meaning of this proverb is that the person has the inevitability of continuous practice to learn anything very well. Students, if they have to improve their results, will have to study continuously, then they will improve the mistakes associated with their studies and in the end, they will increase their morale so that they will be more interested in studies. This is the best way to get good results in studies.
3. Discipline yourself:
The most important thing to getting good results in your studies is to get changes in your lifestyle. For this, there is a need for students to adopt discipline properly. Also, there is a need to stop the habit that prevents studies and distracts attention. Apart from this, the students will have to improve their routine, such as paying full attention while studying in class, giving time to discipline their studies.
4. Creativity Skills:
Their skills for students are very profitable in studying. It is believed that the students, who are creatively influenced by themselves, take this skill into every subject. Students with creative skills can easily understand any subject because they have knowledge-related, adaptability and they have practical potential. If there is a lack of creative skills in the students, it would be right for them to take part in such activities so that their skills can emerge and they can use their new skills to study.
5. Keep motivating yourself:
Even when there is a method of right study, students do not get as good results as they lack self-confidence or they are not as enthusiastic about studies. In this case, students have the need to increase their morale. Doing so will increase their self-confidence and also increase the trend towards their studies. Because of the lack of confidence, students do not participate in their studies and even extractive activities. For this, students must motivate themselves for their goals.
6. Inspire the teachers and the visitors:
In College life for the students and in other activities such as sports, dramatic / acting, debate/speech, more guidance than parents and teachers cannot be found. Both the parents and the teacher are familiar with the skills and abilities of the students so that they can do the right path for the students. Understanding this, students should always seek inspiration from their parents or teachers whenever they have any doubts or difficulties.
7. Improve your interpersonal skills:
The ability to express their feelings or doubts to the other person in interpersonal skills i.e. students. Interpersonal skills or grouping skills are very important in the students so that they can communicate with their classmates, friends, teachers, parents or any other person. In addition to doing good in studies, they will also help to clarify their doubts and difficulties.
8. Take regular feedback:
The most important tip in a psychological way is to take feedback from time to time for students to study so that they will have a full sense of their ability to study. This feedback can be used in the right way as if the subject in which they have low marks, but the students do not understand where they are leaving behind, in such a way the teacher or the respondents can review them properly and the right guidance Can give feedback as a form of feedback.
The tips shown here will prove to be profitable for students psychologically. Not only can these 8 psychological tips be used in studies, but these tips will also be beneficial for other activities such as sports, experimental projects etc.