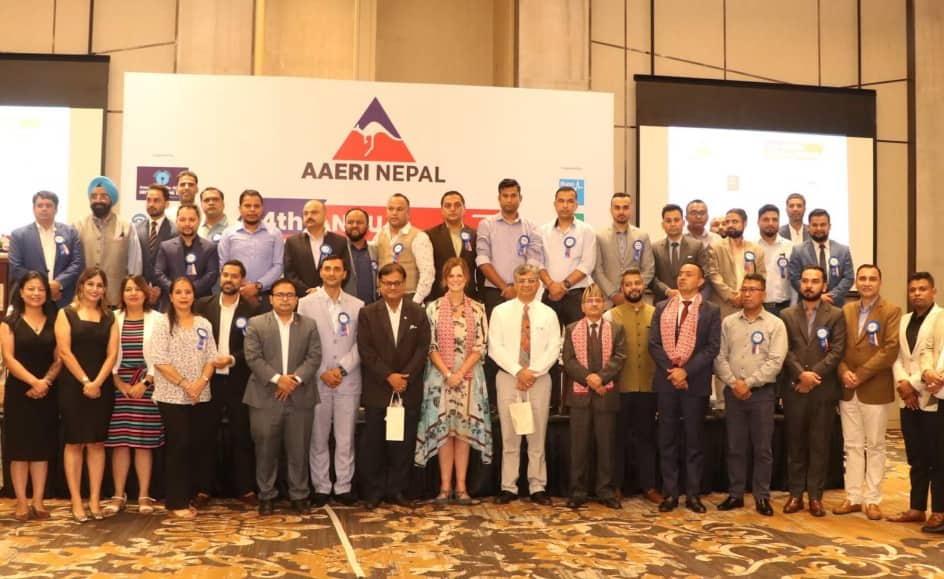 Mahesh Babu Timalsina has been elected as the President of the Association of Australian Education Representatives in Nepal (AAERI Nepal). The 4th general assembly of AAERI Nepal held on Sunday elected him as the president. Budhisagar Aryal as vice president, Rajendra Rizal as general secretary, Navraj KC as secretary, Sujan Thapa as treasurer, Nayan Lamichhane and Raman Koirala as executive members.
The fourth general meeting was held under the chairmanship of newly elected president Mahesh Babu Timalsina, chief guest Australian Ambassador Felicity Volk, former ambassador to Australia Mahesh Dahal, founder president of AAERI Nepal Dwiraj Sharma, president of ANAA Dr. Ramhari Aryal and other representatives of Australian universities, colleges, and institutes. The guests present at the event and the well-wishers who were present virtually congratulated the new working committee.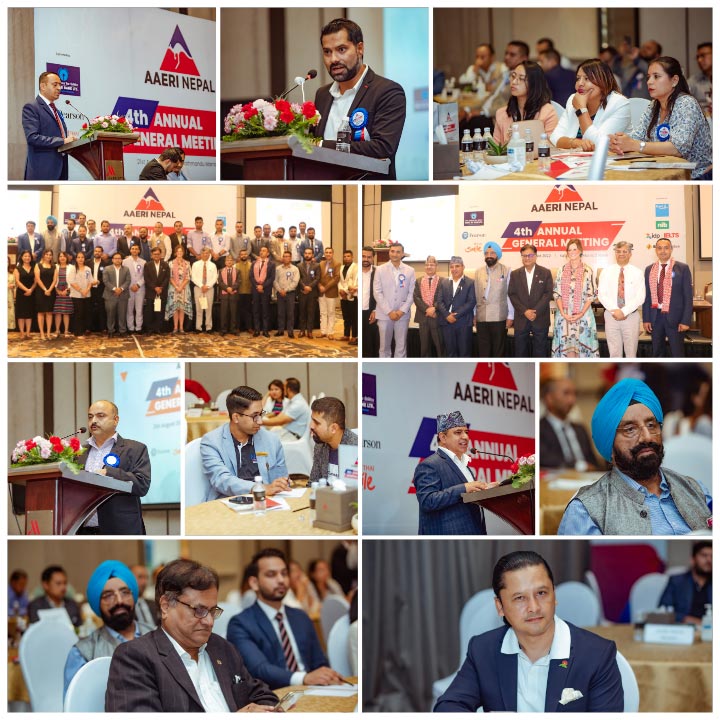 While giving greetings, ANA President Dr. Ram Hari Aryal, while appreciating Australian education and culture, informed that the activities of AERI Nepal are increasing the members of ANAA and wished success to the new working committee of AAERI Nepal.
At the AAERI Nepal General Assembly, South Asia Regional Director of Secu University, Sumit Agarwal, highlighted the current perspective of Study in Australia. He also informed that Nepali students are studying well at CQ University and wished AAERI Nepal to provide similar professional services in the future.
During the congratulatory speech, Her Excellency Australian Ambassador to Nepal Felicity Volk expressed her best wishes and said that Nepali students have benefited and can benefit from studying in Australia.
Mahesh Dahal, the former ambassador of Nepal to Australia, said that while he was in Australia, he tried to do good for the convenience of everyone, including the students.
Founder President of AAERI Nepal Dwiraj Sharma said that there will be no problem if students go to study in Australia with sufficient information. He also informed that there is no problem as the members of AAERI Nepal provide counseling in accordance with the code of conduct.