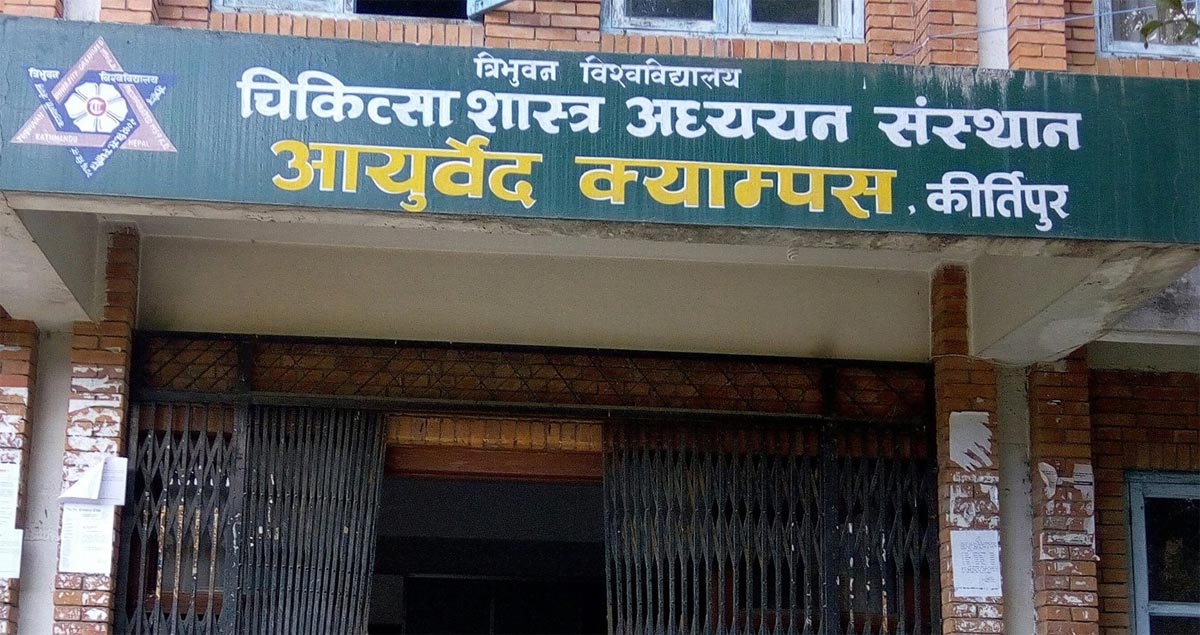 Ayurveda Campus Kirtipur Students to Get Internship at Naradevi Hospital for 6 Months
The Ayurveda campus in Kirtipur, Nepal, has opened its doors after a nine-day lockout following an agreement that its students will be given internship at Naradevi Hospital for six months. The decision was made in a meeting between protesting students, campus administration, and Naradevi Hospital representatives.
Reasons for the Protest
The students demanded that they be allowed to intern at Naradevi Hospital, citing inadequate physical infrastructure at the Kirtipur campus. They also argued that since the campus lacked the required number of patients to teach students, it would lead to a shortage of skilled Ayurveda doctors.
Agreement on Internship
During the meeting, it was agreed that the students of Ayurveda Campus would be given an internship at Naradevi Ayurveda Hospital for at least six months. To qualify for an internship, an Ayurveda hospital must have at least 200 beds, with at least 100 beds filled with patients. Initially, 15 students will do an internship in Naradevi, while the remaining 15 will intern in Kirtipur. After six months, the two groups will switch locations.
The Solution
Dr. Santosh Kumar Thakur, President of the Nepal Ayurvedic Medical Council (NAMC), suggested that developing the Kirtipur campus into a 100-bed hospital could solve the internship problem. Student Coordinator Bhusal said that Nardevi Hospital and the Ayurveda Campus being limited to 100 and 50 beds, respectively, even after years of establishment, showed neglect of Ayurveda medicine.
The decision to allow Ayurveda campus students to intern at Naradevi Hospital is a positive step towards producing skilled Ayurveda doctors. The agreement ensures that students will gain practical experience in a hospital setting, fulfilling the necessary requirements for an internship. Furthermore, developing the Kirtipur campus into a hospital with more beds could provide more opportunities for students to gain practical experience in Ayurveda medicine.
Last Updated: 7th March 2023
Internship
Kirtipur