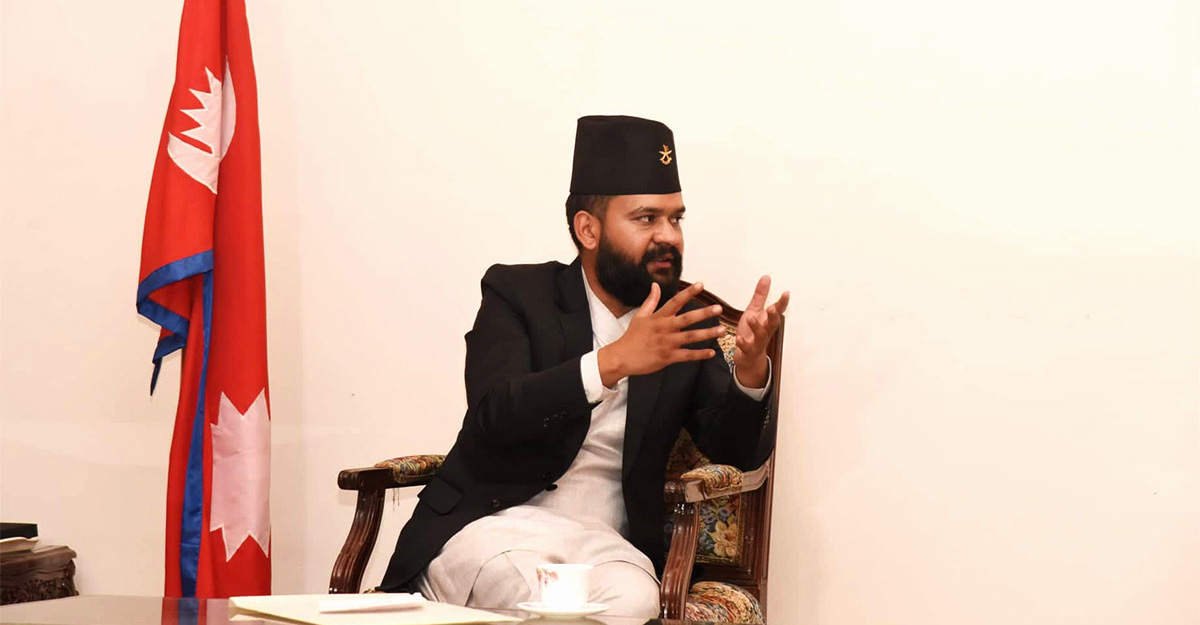 Balendra Shah Makes Time's List of 100 Emerging Leaders: What This Means for Kathmandu and the World
Kathmandu's Mayor Balendra Shah gains international recognition, landing a spot on Time's "100 Next" list of emerging global leaders.
The Mayor of Kathmandu Metropolitan City, Balendra (Balen) Shah, has been recognized by Time magazine as one of the world's 100 emerging leaders. Featured in Time's '100 Next' list for 2023, Shah has caught the international spotlight for his innovative leadership and commitment to urban renewal in Nepal's capital.
Breaking New Ground
Time's '100 Next' is a list of personalities set to shape the future in various sectors such as arts, politics, and advocacy. Launched in 2019, this compilation complements Time's traditional lists of the year's most influential people. Balen Shah is in elite company, with fellow honorees including Roberta Metsola, President of the European Parliament, and Victor J. Glover, one of the four astronauts set to go to the moon next year.
The 'Ballen Effect'
At 33, Shah won the mayoral race as an independent candidate. He became famous for creating the "Ballen Effect" through extensive use of social media platforms like TikTok, Twitter, and Instagram. This digital charisma seemed to resonate with voters who were dissatisfied with traditional politics, leading a wave of 385 independent candidates to win elections across Nepal.
Shah's Election Promises
Rebuilding Earthquake-Affected Areas: Shah pledged to continue the rebuilding efforts in areas still impacted by the devastating 2015 earthquake.

Waste Management: Comprehensive plans were made for the proper disposal of both biodegradable and non-biodegradable waste.

Clean Drinking Water & Roads: Shah promised an all-around focus on urban infrastructure, including clean water and well-maintained roads.

Cultural Heritage Protection: A significant commitment was made to protect Kathmandu's rich cultural heritage.
Challenges & Criticisms
While Shah has made strides in urban development, he faces criticisms particularly concerning the urban poor. His demolition of illegal housing has met resistance and sparked debates over the gentrification of Kathmandu.
Shah's Milestones in Office
Since taking office, Shah has made significant agreements, especially in waste management. He has focused on landfill sites and introduced new strategies for managing non-biodegradable waste.
Nepal's Trailblazers in Global Recognition
Balendra Shah is not the only Nepali to receive international honors. Anuradha Koirala, an anti-child trafficking activist, was named CNN Hero 2010. Pushpa Basnet, founder of Early Child Development Center, won the CNN Super Hero award in 2016. Also, Sapna Roka Magar made it to BBC's list of 100 inspiring and influential women in 2020 for her work in social welfare.
Conclusion
Balendra Shah's inclusion in Time's list of 100 emerging leaders is not just an individual accolade but a mark of recognition for transformative and responsive leadership. It sets a precedent for politicians, both in Nepal and globally, to be more accountable, innovative, and people-centric in their approach.
The journey of Balendra Shah from a social media influencer to an international icon encapsulates the potential for fresh perspectives in political leadership, especially in emerging nations.