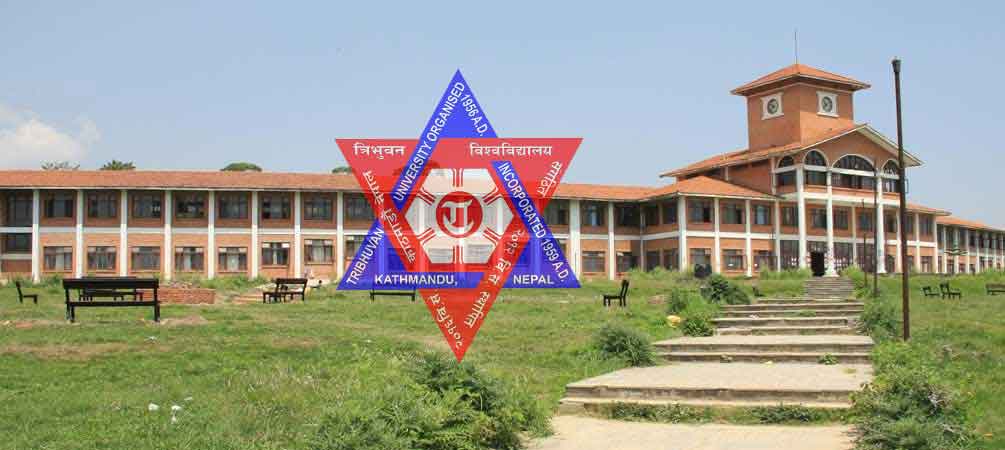 Tribhuvan University, Faculty of Management, Dean's Office, Kirtipur, Kathmandu, NepalImportant information regarding conducting the Central Management Admission Test (CMAT) exam
From the meeting of Tribhuvan University Central Examination Steering Committee held on 2076-10-06, it was decided to postpone all the examinations currently conducted by Tribhuvan University from this date 2078 Magha 9 until further notice. It is informed that the Bachelor Level Entrance Examination (CMAT) conducted by the Office of the Dean of the Faculty of Management will be conducted as per the pre-determined schedule.
In addition, the entire campus/college, administration, students, and all stakeholders are requested to fully comply with the health standards prescribed by the Government of Nepal while conducting the examination.
Date: 2078-10-07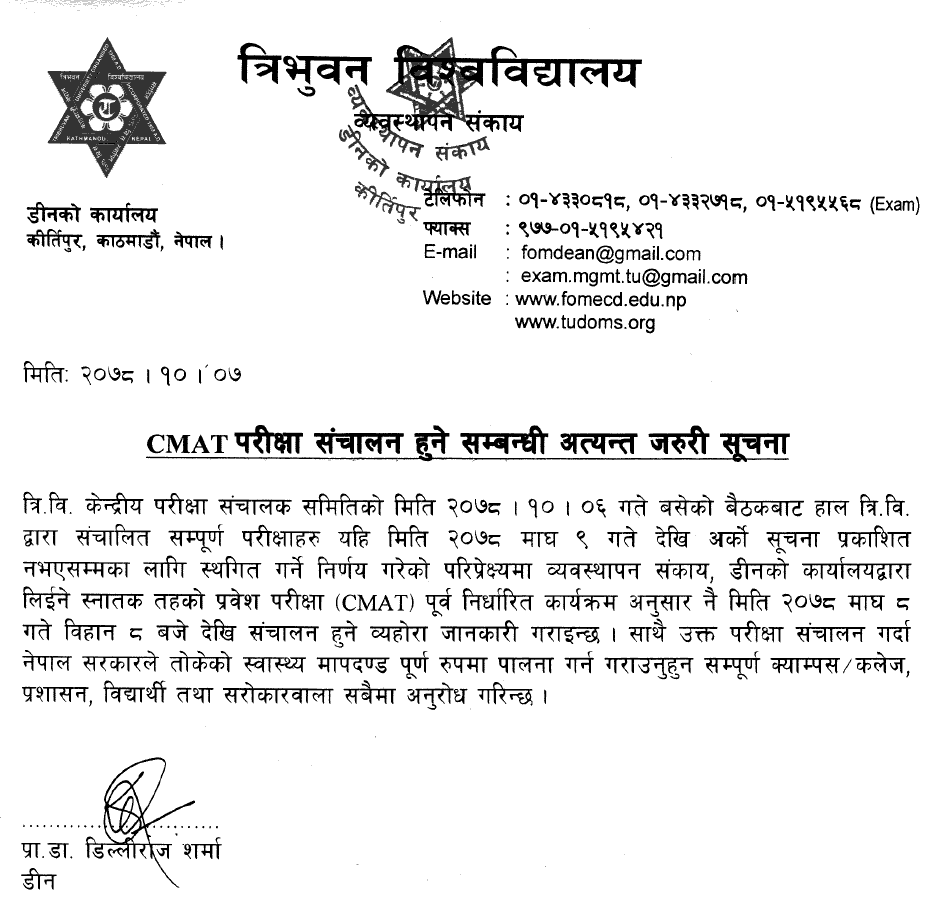 Notice
Entrance Exam
Tribhuvan University