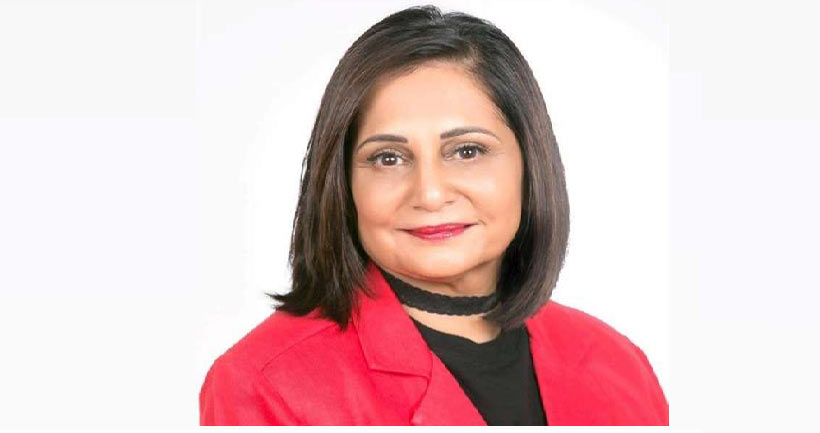 COVID-19: World-renowned Virologist Geeta Ramji Died in South Africa:
World-renowned virologist of Indian origin Geeta Ramji has died in South Africa. She was infected with Coronavirus. So far, five corona-infected people have died in South Africa. Ramji, 64, was the principal investigator and unit director of the Clinical Trial Unit of the HIV Prevention Research Unit of the South African Medical Research Council (SAMRC) in Durban. A statement released by Glenda Gray, President, and CEO of SAMRC said that 'Today we are briefing you on the tragic demise of Professor Geeta Ramji in the hospital. Prof Ramji was infected with Coronavirus. '
In 2018, the European Development Clinical Trials Partnership (EDCTP) awarded Ramji the Outstanding Female Scientist Award in Lisbon. The honor was conferred on him for his life-long commitment to finding new ways to prevent HIV. Ramji was married to South African pharmacist Pravin Ramji of Indian origin. Arrangements for his funeral have not been announced. Funeral attendance is highly restricted in South Africa. This requires the government's approval, as a 21-day nationwide lockdown has been announced in the country last week by President Cyril Ramaphosa.
Due to the Coronavirus, five South African citizens died since Sunday, the third day of nationwide lockdown. So far, more than 13,50 cases have been reported in the country. The South African government announced on Tuesday that it would go door-to-door to check people for the coronavirus. In a national broadcast on Sunday evening, Ramphausa warned South Africans who are not taking the lockdown seriously. According to Johns Hopkins University data, the death toll from the coronavirus epidemic has risen to 41,654 and 850,580 people have been infected with the deadly virus.