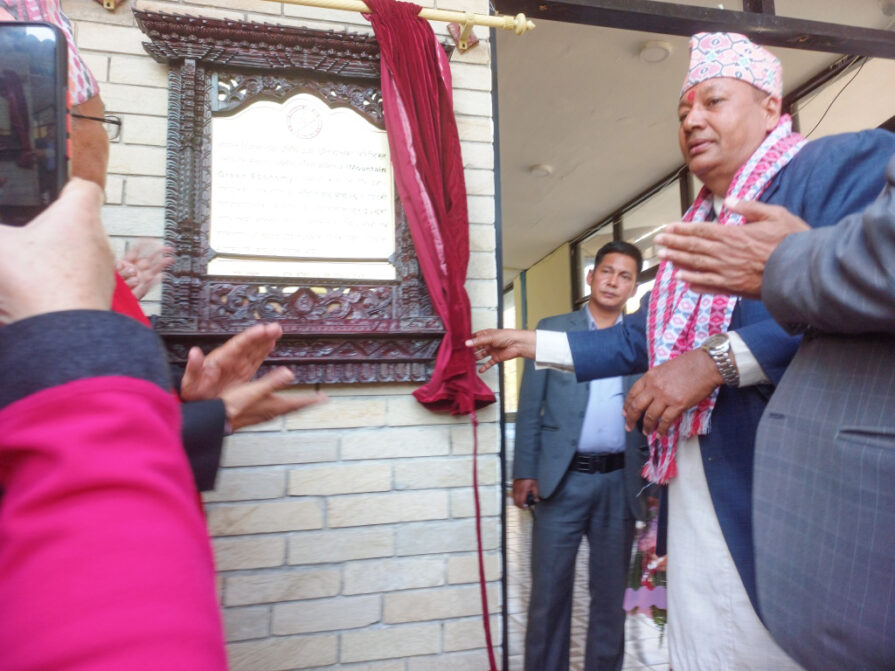 Education Science and Technology Minister Devendra Poudel has emphasized that future education should be technology-friendly. While inaugurating the Gandaki University Research Center Research and Innovation Center, Minister Paudel said that Nepal should establish a research center according to world standards and explore the possibilities.
He insisted on creating an environment for foreigners to come and conduct research in Nepali land. He said, "When the Nepali youth went abroad for employment and succeeded in reaching various important places, why don't we search for potential in our country and make it the center of attraction for the world?"
While suggesting that science should be linked to society, Minister Paudel emphasized that Nepal's economy can be strengthened through various studies and research. He also assured that the research center built at Lamatar in Pokhara 32, which is a model and a jewel of Nepal, will get all possible support from the Government of Nepal in the work according to its purpose.
In the program presided over by NAST Vice Chancellor Sunilbabu Shrestha, Gandaki University Vice Chancellor Prada Ganeshman Gurung, Gandaki University Vice Chancellor Prada Navraj Devkota, Pokhara 32 Ward President Akkal Bahadur Karki and others said that establishing a research center will play a supporting role in the field of science.
In the program, the Head of Science Faculty of NAST, Nisha Rana, Gandaki Province Specialized Research Center Management Committee Chairman Dr. Indira Parajuli, Administrative Officer of NAST, Dipendraraj Bhandari, expressed their belief that the research center will play the role of a helper to advance Nepal in the field of science by exploring the possibilities that can be done from the land of Nepal.
Gandaki University, which was established in the year 2076, has been doing various things in a short period of time.
Pokhara