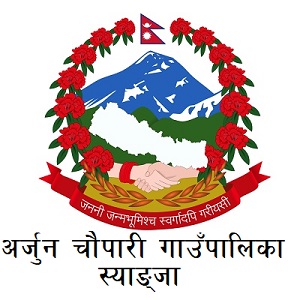 Free Public Service Commission Preparation Classes Transforming Lives in Arjunchaupari Rural Municipality
Breaking the financial barriers often associated with government job preparations, Arjunchaupari Rural Municipality, Syangja offers a lifeline to aspiring youths. With free three-month preparatory classes for Nepal Police, Army, and Armed Police, the municipality aims to create a generation of skillful, successful, and patriotic leaders.
Why The Initiative Matters
Traditionally, the participation and access of youths to the public service commission roles have been notably low in rural areas. Often, these ambitious young individuals had to travel to cities like Kathmandu, Pokhara, and Butwal, spending thousands in preparation classes. This initiative, therefore, is not just an educational offering but a landmark shift toward local empowerment.
Key Objectives
Skill Development: To equip the youth with the skills needed for public service roles.
Community Building: Fostering a sense of hard work, competitiveness, and honesty among the youth.
Affordable Education: Eliminating the need for costly preparation and distant travel.
The Impact So Far
Total Participants: The first phase saw 38 participants, including 24 males and 14 females.
Positive Testimonials: Asmita Vick, an exam candidate, highlighted how the initiative has brought an end to the compulsion of going to larger cities for preparation.
Holistic Training: Physical training is provided by Bhupu Indian Army Ramu Bisht, while Lal KC and Deepak Poudel facilitate the written exams.
Upcoming Plans
Building on the initial success, the second phase of the program will expand to cover preparation classes for positions like Khardar, Subba, Officer, and Teacher Service Commission.
As Prakash Tiwari, chairman of the rural municipality, rightly puts it, the free public service commission preparation classes are about developing "positive feelings in the youth and establishing them as skilled leaders, successful, hardworking, competitive, honest, and patriotic youths." Indeed, the initiative is setting the standard for rural empowerment and education accessibility in Nepal.
Quick Facts
Initiative By: Arjunchaupari Rural Municipality
Courses Offered: Nepal Police, Army, and Armed Police
Duration: 3 Months
Phase Two: Includes Khardar, Subba, Officer, and Teacher Service Commission
In the landscape of education and employment, Arjunchaupari Rural Municipality is certainly leading by example. The free classes are not just a preparation for exams but a preparation for life, building both skills and character in the future leaders of Nepal.
Syangja
Training