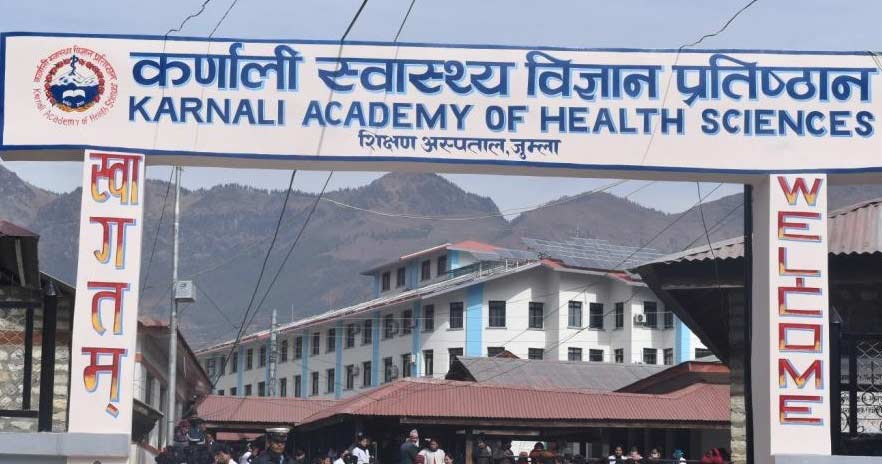 Karnali Academy of Health Sciences Teaching Hospital (KAHS) has recently achieved a remarkable milestone as all the students who participated in the first-year examination of the Bachelor of Public Health (BPH) have passed with flying colors. According to the results published by the Nepal Medical Council, all 17 students who took the exam from KAHS have successfully passed the license examination, making it a hundred percent pass rate.
This achievement is a significant feat for KAHS, considering that only 54 percent of the total 352 examinees from across Nepal passed the exam. Out of the 17 students, five are female students, which is a positive step towards gender equality in the healthcare field. The public health dean of KAHS, Muniraj Chhetri, expressed his joy and pride in the success of the students.
The BPH course at KAHS has a four-week study program, and the institution has planned to enroll 20 students in the first batch, 18 in the second, eight in the third, 15 in the fourth, and 20 in the fifth batch. Additionally, KAHS has introduced a public health graduate-level course, which is an added opportunity for aspiring healthcare professionals.
Dr. Mangal Rawal, the Vice-Chancellor of KAHS, expressed his excitement about the achievement and stated that the institution is committed to providing quality education to students in remote areas, including Karnali. The teaching hospital offers technical MBBS, MD MS, B Pharmacy, BN, BMS, and other classes besides BPH classes. Even in the second MBBS examination, KAHS enrolls 50 students, making it one of the leading healthcare institutions in Nepal.
Overall, KAHS has set an excellent example for other healthcare institutions by achieving a hundred percent pass rate, which indicates the quality of education and commitment to providing excellent healthcare services.
Published on 29th April 2023
Jumla