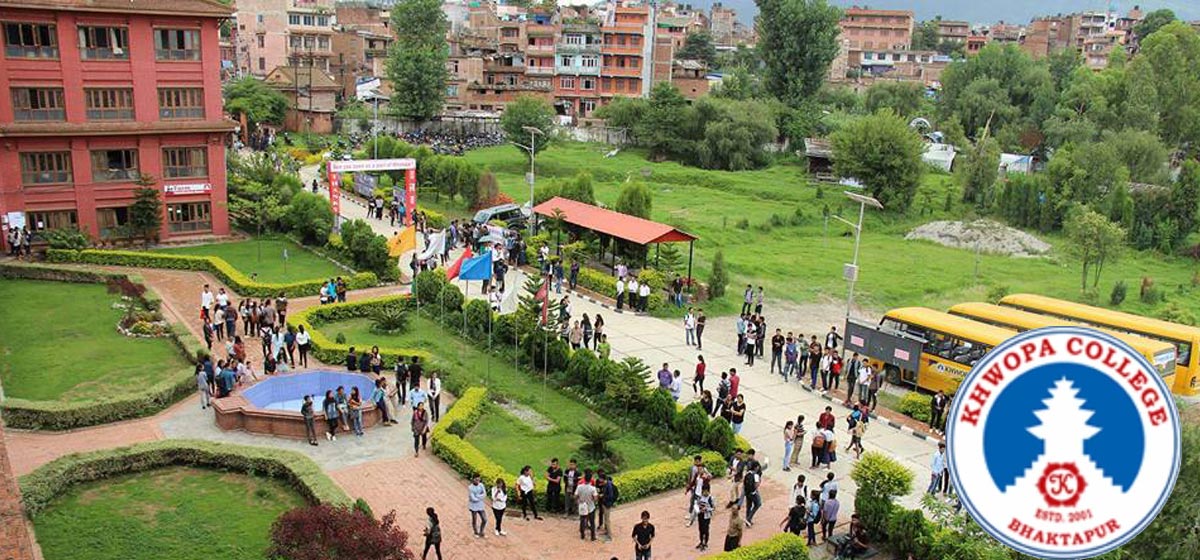 Khwopa College, run by Bhaktapur Municipality, has received approval for teaching BA LLB studies in Law. Bhaktapur Municipality Mayor Sunil Prajapati informed about this in a program held on Sunday. City chief Prajapati informed about this at the student grant distribution ceremony for students studying in colleges within the city.
Mayor Prajapati and Deputy Mayor Rajni Joshi presented scholarship recommendation letters to 120 students selected for the scholarship. Bhaktapur Municipality has distributed scholarships to a total of 120 students this year including 63 in management, 38 in science, 9 in humanities, and 6 in education.
Scholarships have been given to those students studying in Khwopa Secondary School, Bagishwari Secondary School, Basu Secondary School, and Adarsh ​​Azad College within the city. It was told in the program that all of them were given a scholarship worth 61 lakhs.
According to the provisions of the Institutional School Scholarship Distribution Procedure 2074, the municipality has distributed scholarships to students selected based on the decision of the Bhaktapur Municipality Scholarship Selection Committee, merit order, and priority.
In the program, Mayor Prajapati added that developed countries are progressing economically, socially, and politically because of education, and said that no matter how much economic benefit a person without education achieves in life, it will be difficult to progress socially and politically.
Deputy Mayor Rajni Joshi said that life is not meaningful without education and said that Bhaktapur Napa is also distributing scholarships to students who have studied Nepali language, geography, political science, history, and culture in classes 11 and 12.
Bhaktapur