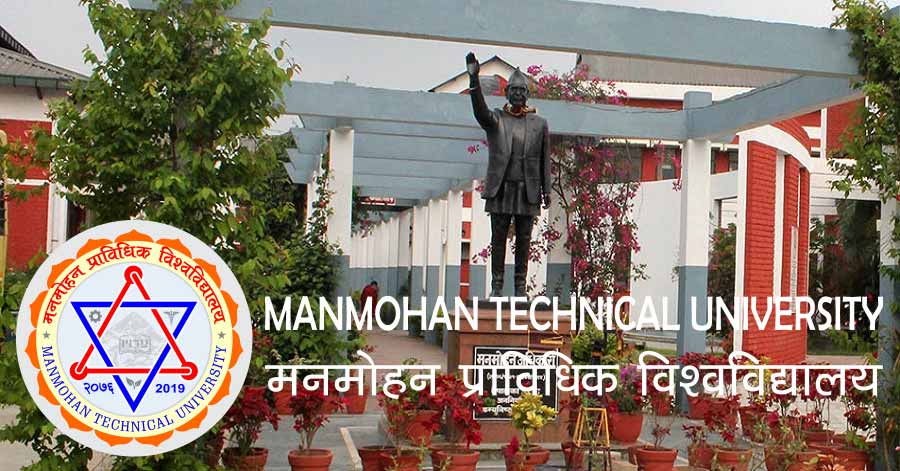 Manmohan Technical University School of Engineering Budhiganga has developed an education system with the aim of producing production-oriented and self-reliant manpower.
A five-year future plan has been announced by the university realizing that the education system should be able to connect education with labor, labor with production, and production with the market.
Under the five-year plan, from the academic session 2080/81, Bachelor in Architecture at the undergraduate level and MSc in Structural Engineering at the post-graduate level, by the academic session 2083/87 respectively, Bachelor in Biomedical Engineering, VE in Mechanical or Automobile Engineering, Post-graduate level in Transportation or Tunnel Engineering, Electronics and The work has been started with the aim of conducting civil engineering and electrical engineering programs towards communication engineering and education.
Dr. Subashree Pokharel, the Vice Chancellor of the University informed that in the next ten years, with the aim of making the University the best in South Asia, it is working with the idea of ​​developing human resources that can be associated with competitive, quality, and international development.
He informed that the Manmohan Technical University will operate three schools namely Engineering, Applied Science and Technology, and School of Medicine and Elite Health Sciences.
He said that it has been agreed that the university will produce the necessary skilled manpower according to the suggestions of entrepreneurs in the region to support the industrialization of the province.
It is said that the university has decided to admit 48 students for civil engineering and 24 students for electrical and electronics engineering in the second academic session for engineering this year until October 30th. Student enrollment in the university is determined according to the number set by the Nepal government.
Vice-Chancellor Pokharel informed that Rs. 2.5 million provided by the Province No. 1 government has been started for the latest exploration and research.
He also informed that the university has requested the provincial government to provide a 100-bed hospital in the district for the production of doctors in the future.
Dr. Prachandaman Pradhan, Dean of the School of Engineering, said that an educational program connecting biomedical and engineering will be launched.
Registrar Dr. Dinanath Phuyal said that apart from having a world-class laboratory in the university, 50/50 percent method and practical education is provided to the students.
The university has said that from this financial year, under the School of Medicine and Elite Health Sciences, teaching public health subjects required by industrial pharmacy and the World Health Organization will be started. The Manmohan Technical University was established in the year 2019 AD.
Biratnagar