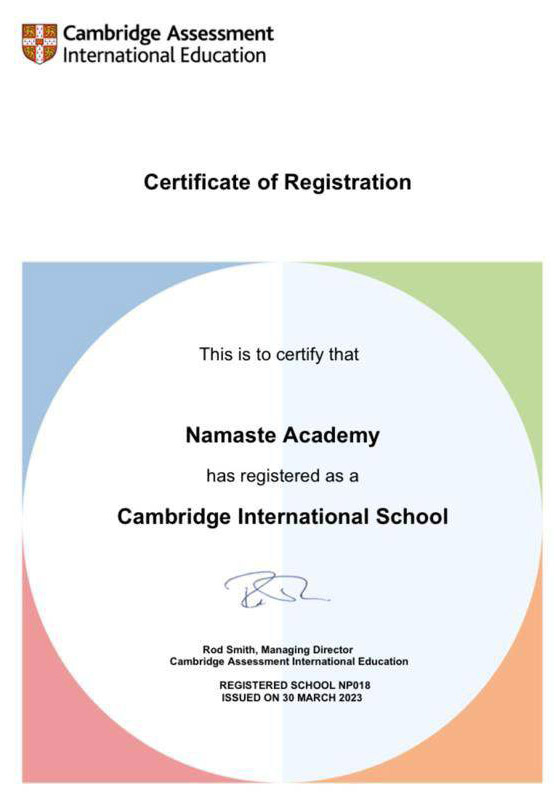 Namaste Academy in Tillotama Becomes First Certified Cambridge International School Outside Kathmandu
Tilottama's Namaste Academy, managed by The British College (TBC), has achieved the distinction of being the first educational institution certified by Cambridge International School outside of Kathmandu. The school's certification means that it will now follow the international standards of Cambridge School for classes up to 7.
What Does This Mean for Students?
According to the school's principal, Jigme Sherpa, students will now be taught subjects like English, mathematics, and science in accordance with the standards of Cambridge International School. Moreover, the school will also receive virtual training, teaching materials, and resources from Cambridge to ensure students are competitive at the international level.
What is Cambridge International School?
Cambridge International School is a renowned international curriculum that offers educational programs for students from primary to pre-university levels. The certification process involves an on-site assessment of the school's educational quality, physical infrastructure, and extracurricular activities of the students.
Positive Changes and Impact on Students
Since the management of The British College, Namaste Academy has reported significant positive changes in students' development and the overall quality of education. With this certification, students will now be exposed to international standards of education, promoting curiosity and the ability to learn independently.
The Reach of Cambridge International School
Cambridge International School has certified schools in over 120 countries worldwide, with only five schools in Kathmandu valley receiving this certification. Namaste Academy's certification is a significant achievement and a testament to the school's commitment to quality education.
Butwal
Rupandehi