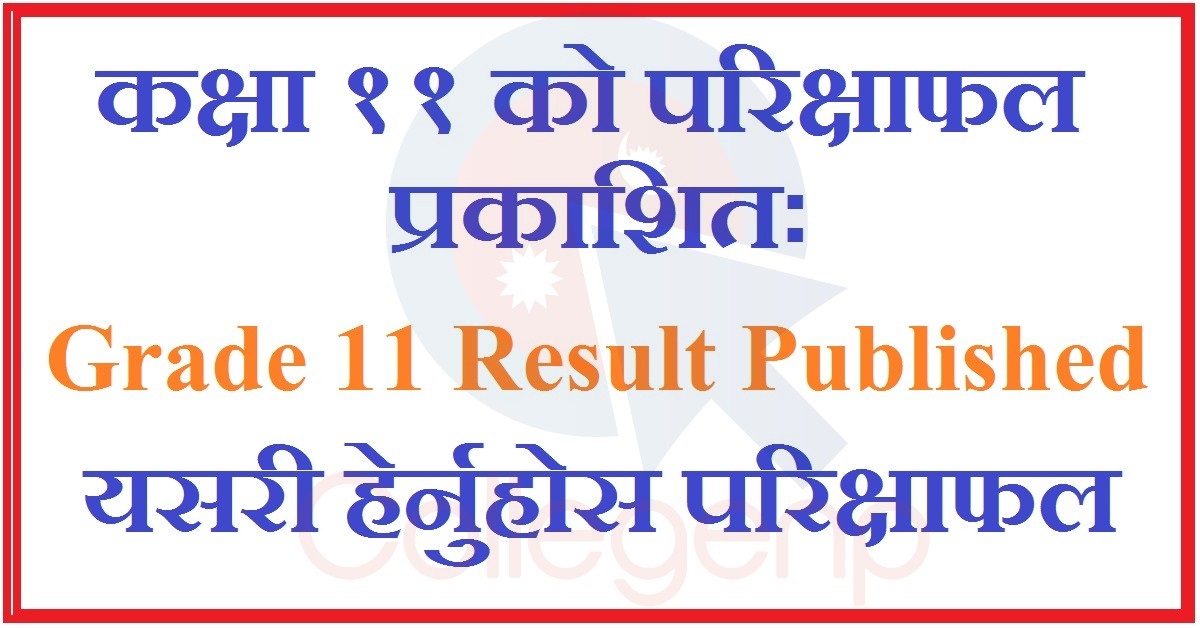 National Examinations Board (NEB) has published Grade 11 Results. The examination of grade 11 was held on 30th Baishakh, 2075 to 9th Jestha, 2075. The Result of Grade 11 has published in Grading System.
How to view NEB Class 11 results:
1. via SMS
Nepal Telecom: SMS: Short Code: 1601
Type NEBSymbol No. and Send it to 1601
2. via Website
Type your symbol number (e.g.: - 02071382) in the input box and click submit your result will appear on the screen.
Other Websites:
3. Notice Board:
Details regarding NEB results can be found by dialing Notice Board Number 1618016639002
FACTS sheet of NEB Grade 11 RESULTS 2074
The National Examination Board (NEB) published the regular examination results of Grade 11 of the Management, Humanities, Science, and Education on 11 January 2018
Grade 11 Results 2074 Statistical Factsheet
Total Students appearing for the examination: 3,47,748
Result Cancelled: 1
Exam Cancelled:74