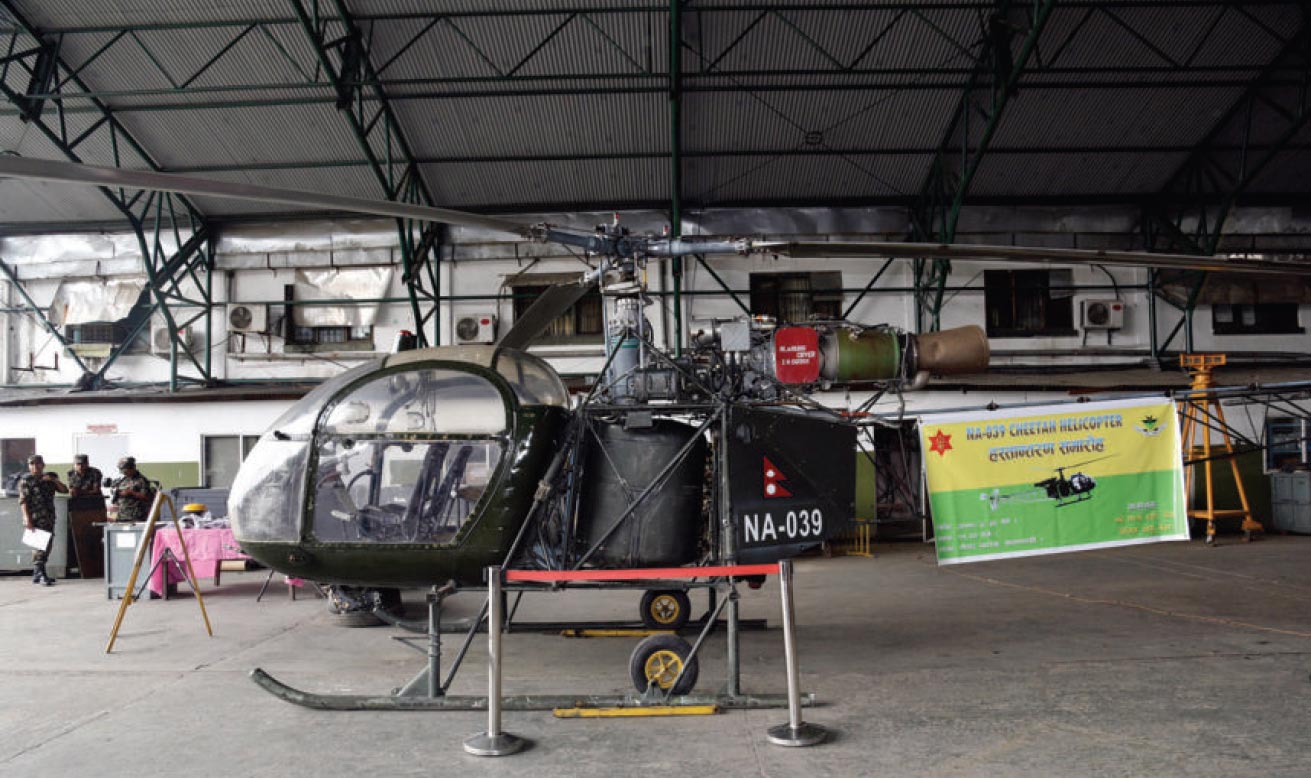 The Nepal Army has handed over a ground helicopter to Manmohan Technical University at Hattimuda in Budhiganga Rural Municipality of Morang.
The helicopter has been handed over as per the decision of the Council of Ministers of the Government of Nepal, Baishakh 25, 2079 BS, for the experimental practice of the students studying at the undergraduate level of Railway and Aeronautics Engineering conducted by Manmohan Technical University from the academic session 2078/79, said Army Spokesperson Narayan Silwal.
The unused NA-039 Chita helicopter and 47 related parts owned by the Nepal Army were handed over to Director General of Military Aviation Ashish Narasimha Rana at a function held at Madhya Air Vesh in Gaucharan, Kathmandu on Friday, said Dir Gharaj Mainali.
The helicopter, manufactured by Hindustan Aeronautics Limited, Bangalore, India, was provided by the Government of India to the Nepal Army on 26th Mangsir 2058 BS, according to the Directorate of Public Relations and Information of the Nepal Army.
The Nepal Army is confident that the acquisition of the helicopter and its related backups will go a long way in helping the students studying at Manmohan Technical University to acquire technical knowledge in the aeronautical field. Spokesperson Silva said that there is a program to transfer technical knowledge, skills, and other study materials related to aircraft maintenance and flight by the Nepal Army in the future as well.