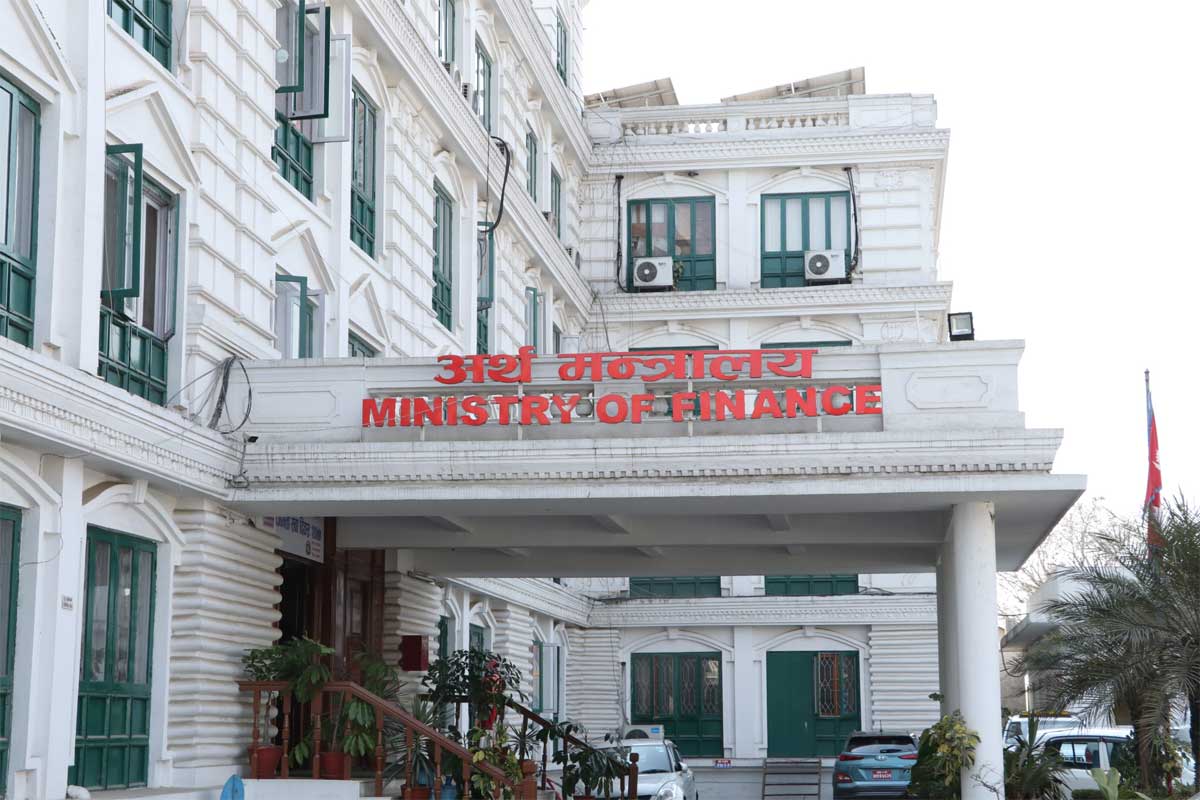 The government has announced a 15 percent increase in the salaries of all government employees including government employees, teachers, and security personnel through the budget statement for the Fiscal Year 079/80. They will get an increased salary from 2079 Shrawan 1.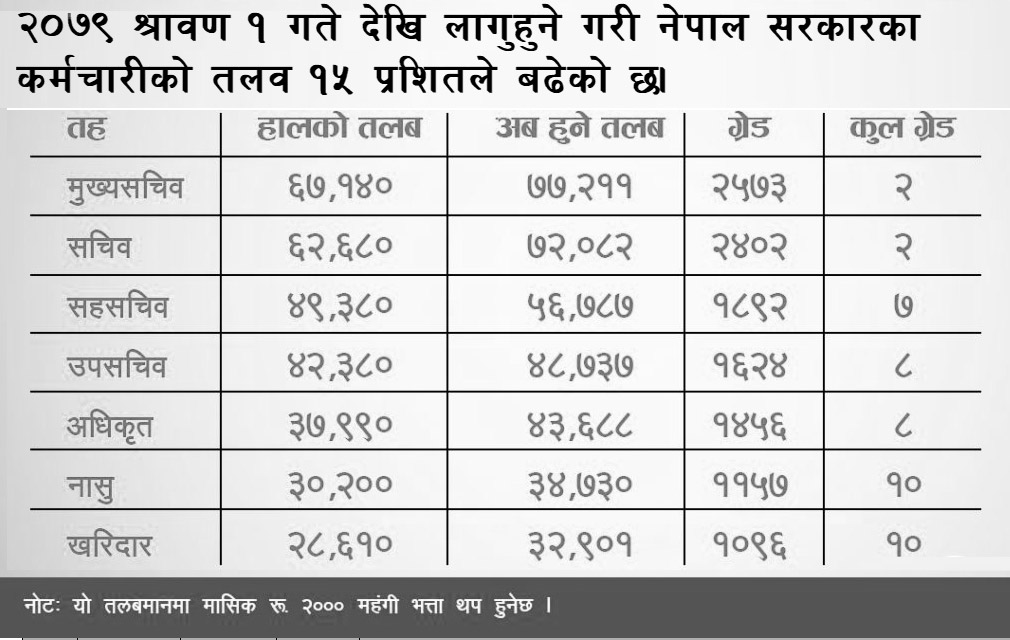 In order to motivate all the civil servants including civil servants, army, police and teachers to increase the price of service, the salary has been increased by 15 percent with effect from 1st Shrawan, 2079 BS. Presenting the budget for the fiscal year 2079/80, Finance Minister Janardan Sharma said,
With this decision of the government, the salary of government teachers and employees has been increased from three thousand to ten thousand rupees. Apart from the salary, the employees from the chief secretary to the office secretary get a lump sum monthly allowance of Rs 2,000. And they get a salary increase of one grade every year. They also receive a dress allowance once a year.
Minister Sharma said that a high-level salary facilitation commission would be formed to review the minimum wage facility for civil servants and study the wage facility of workers and make recommendations to the Government of Nepal.