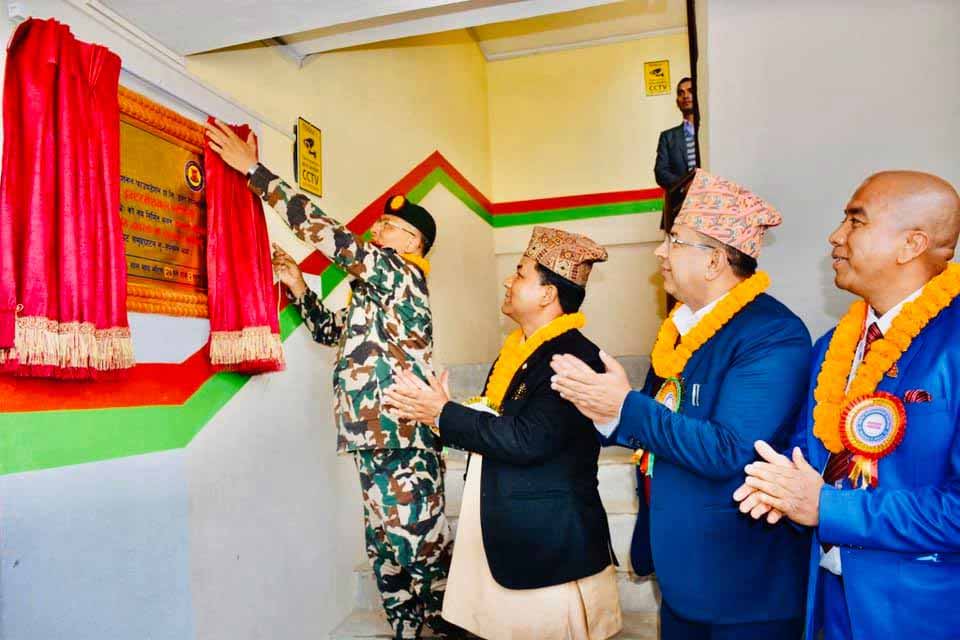 The inauguration of the newly constructed building of Baylor International Academy and sports week in Kavre, Banepa municipality of the district, has started. Nepal Army Commander in chief Purna Chandra Thapa inaugurated the program on Monday.
Addressing the program, Thapa urged the students not to go abroad as there were opportunities in the country, including education at the school, adding that knowledge about the history, language, culture, and culture of our nation Nepal.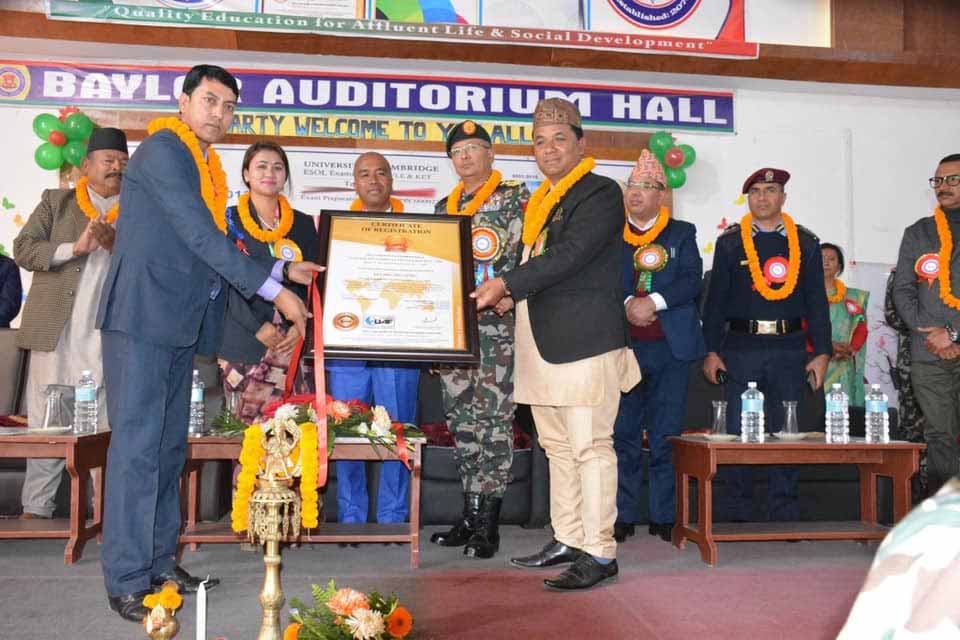 An international ISO certificate was handed over to Baylor International Academy on the occasion. The academy was awarded the ISO certificate stating that the quality of education is of international standard.
Chairman of the School Management Committee, Bhola Thapa, said that the Baylor International Academy, along with the quality education, is producing practical, moral, disciplined children and exposing the multidimensional talents of the students through additional activities.
Chief District Officer, Shravan Kumar Timalsina said that the role of the Baylor International Academy is very important as it will only address the vision of a happy Nepali, prosperous Nepal.
Member of Press Council Nepal, Ishwari Ojha, Chairman of Federation of Nepalese Journalists, Kavre Branch, Motiram Timalsina, Principal Director of the school Pawan Kumar Thapa and Principal Indu Thapa have also spoken.
Principal Thapa informed that different sports and football programs were included in the sports program.
Meanwhile, Ram Kumar Basnet, Shyam Munal, former president of the Teachers' Guardian Association, Sahakul Thapa, players Ram Shrestha, teachers Laxmi Thapa, Ravi Bhattarai, Vijay Singh Musyaju, Anisha Baidya, alumni were honored for providing support to the school from various fields.