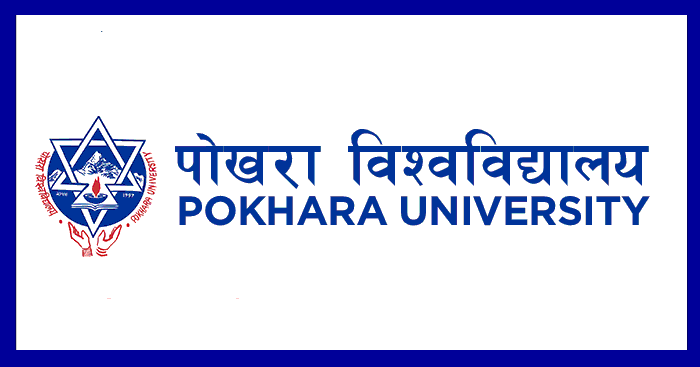 Pokhara University Call to Apply for Eighteenth Convocation Ceremony: Pokhara University, Examination Control Office Required to fill out the online form to participate in the eighteenth convocation ceremony
This information has been published for the information of all those who have passed the graduation, post-graduation, MPhil, and Ph.D. levels to participate in the eighteenth convocation ceremony of Pokhara University which is going to be held on February 20, 2023.
The online form on the website will be available only from 2079/10/01 to 2079/10/15. The form can be filled out at any time within that period.
Method of filling out the application form and required documents:
1) The online application form placed on the website of Pokhara University https://pouexam.edu.np is filled by the applicant himself and the application form is followed online! will have to. Nepali name should be typed in Aalekh Font.
2) Only students who have Transcript Issues after the date 2079-11-08 (February 20, 2022) will be allowed to participate in this convocation ceremony.
3) To participate in the convocation ceremony, students must have received the Transcript or applied for the Transcript by the date 2079-10-07 (January 21, 2023).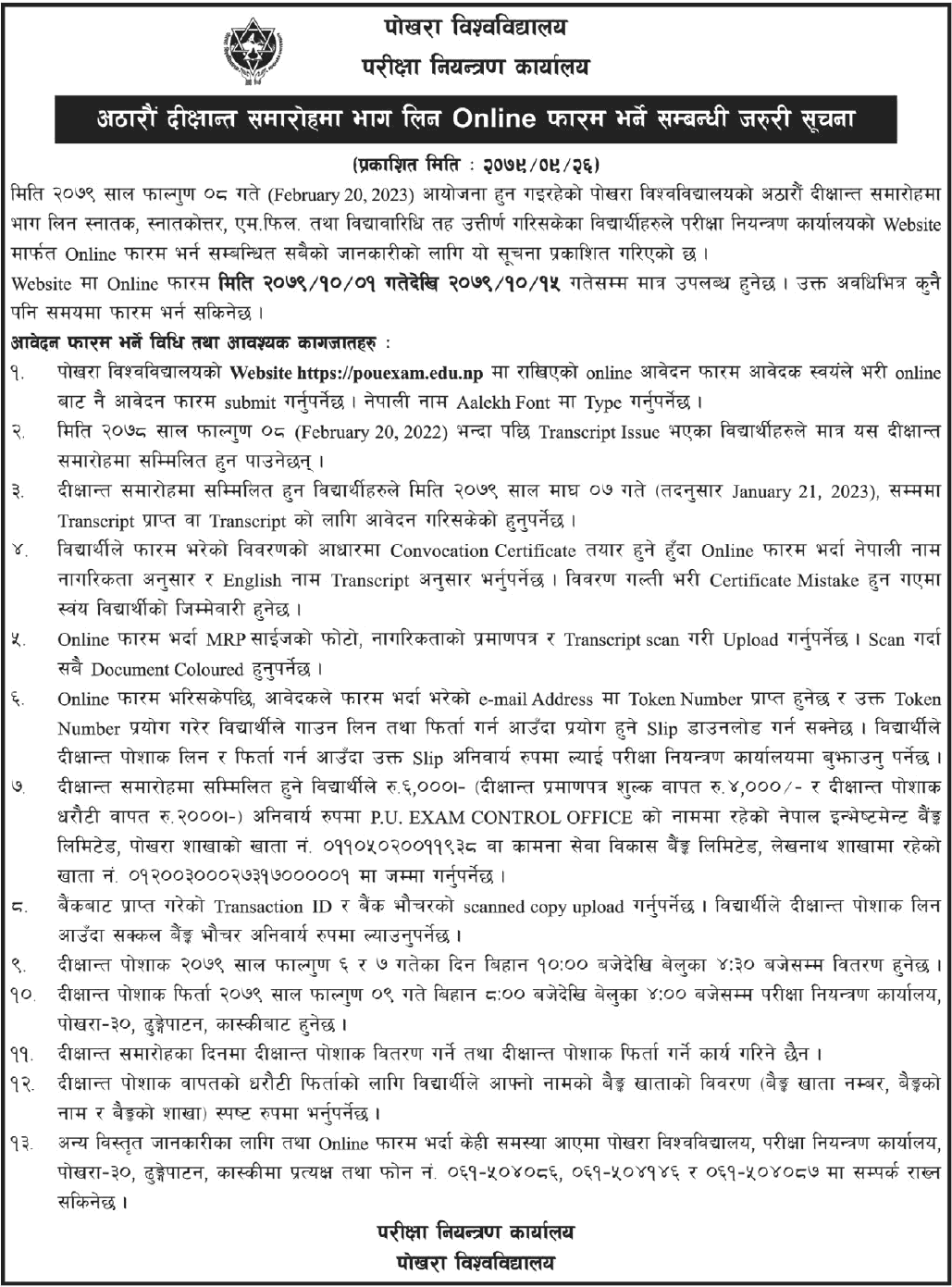 Notice
Pokhara University