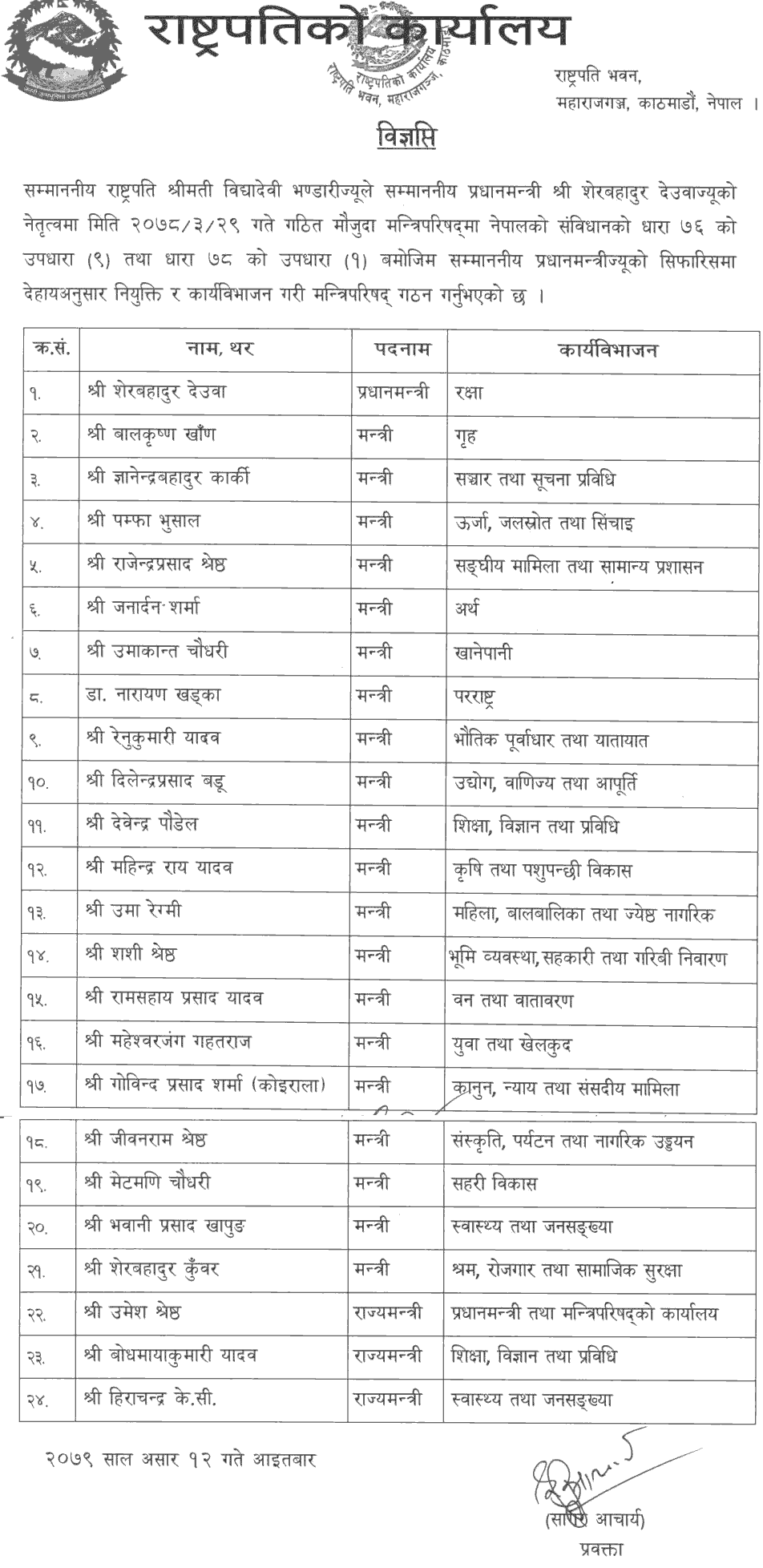 Prime Minister Sher Bahadur Deuba has reshuffled the cabinet. Leaders from the Unified Socialists have made Jeevan Ram Shrestha Minister of Culture, Tourism and Civil Aviation, Metmani Chaudhary Minister of Urban Development, Sher Bahadur Kunwar Minister of Labor, Employment and Social Security, Bhawani Khapung Minister of Health and Population and Hira KC Minister of State for Health and Population.
The President's Office said in a statement on Sunday evening that Prime Minister Deuba had reorganized the cabinet. The CPN-U had decided to recall the ministers and send new ones to the government. Although the names of the leaders who will become ministers were submitted to the Prime Minister on the same day, the Council of Ministers was reconstituted after 22 days.
While the budget for the coming Fiscal Year 079/80 was being discussed in the Parliament, the ministerial manipulation was stopped saying that it would not be appropriate for the ministers to manipulate it without answering. However, a meeting of the Central Committee of the Unified Socialists on Saturday warned that it would be considered an insult if the Prime Minister did not change the minister as per the party's decision.