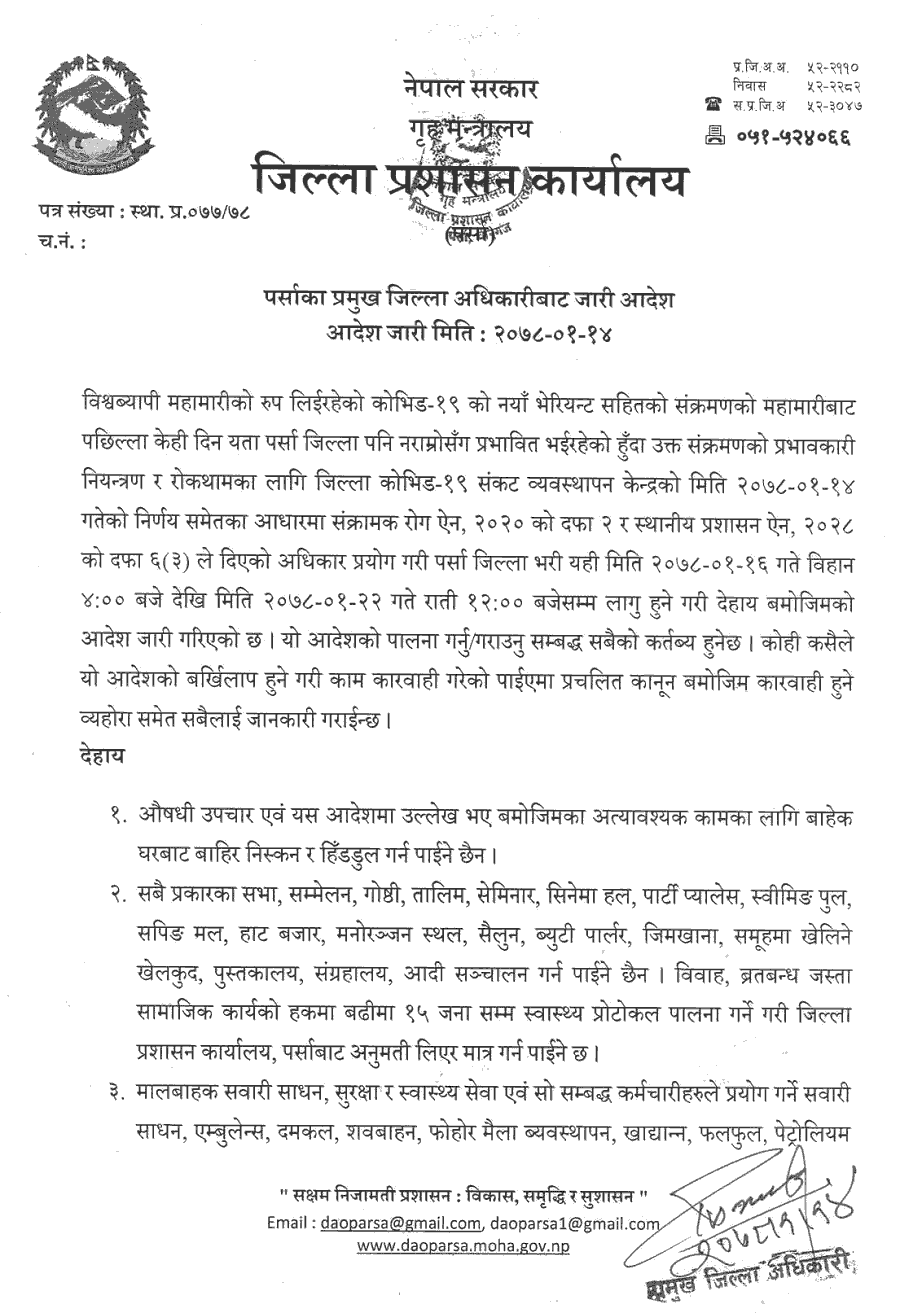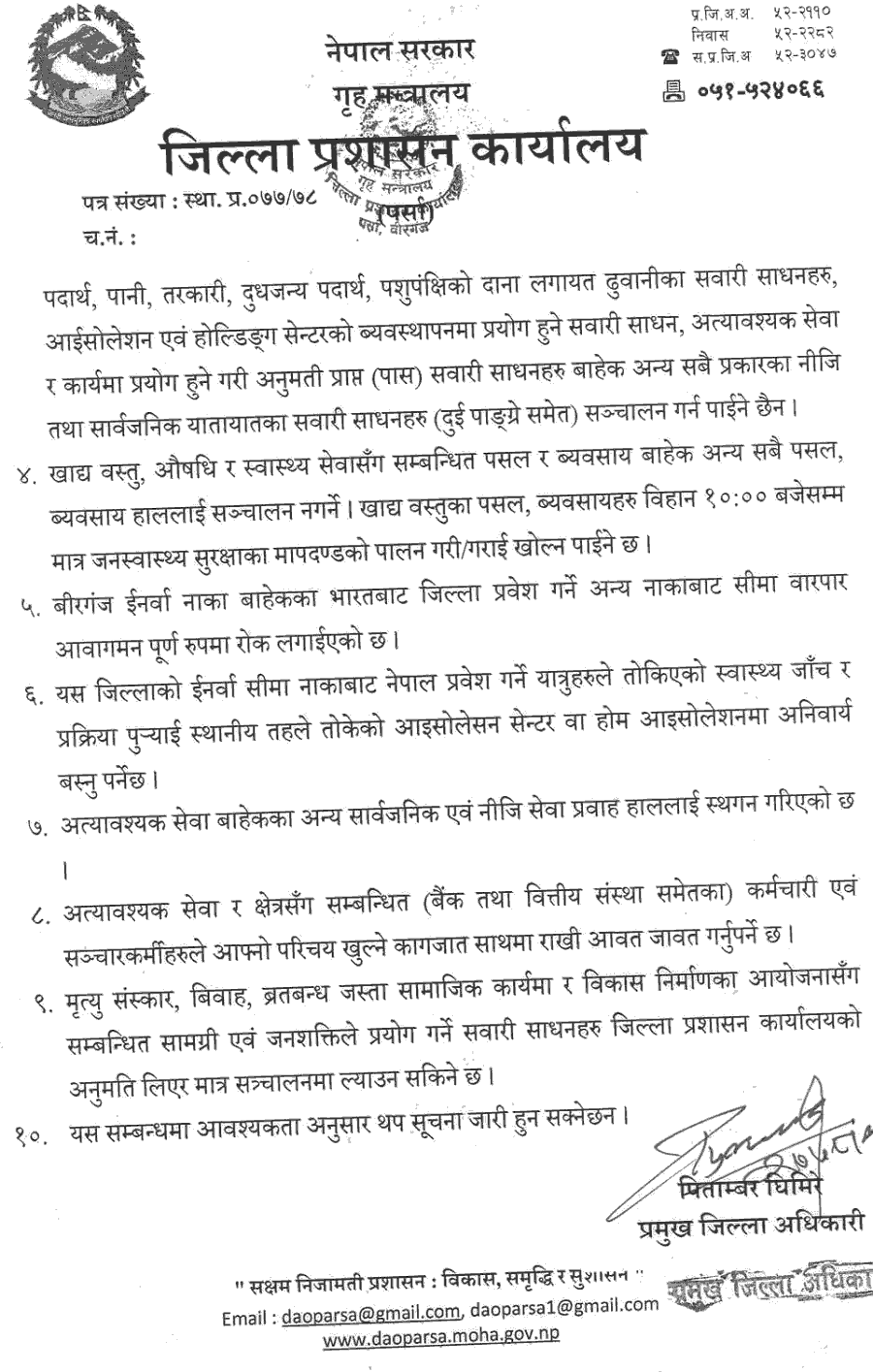 Prohibitory Orders in Parsa District from Baishakh 16 to 22:
Prohibitory orders have been issued for a week in Parsa district as the number of corona infections has been increasing recently. Prohibitory orders have been issued in the district for a week from 4 am on April 3 to 12 noon on April 4.
A meeting of the District Covid Management Committee Parsa held on Tuesday decided to issue a restraining order in the district for one week, said Bhim Kant Poudel, Assistant Chief District Officer and Information Officer of Parsa.
No one will be allowed to go out or walk during the prohibited orders except for medical treatment and urgent work.
Similarly, all kinds of meetings, conferences, seminars, training, seminars, cinema halls, party palaces, swimming pools, shopping malls, Haat Bazaars, entertainment venues, salons, beauty parlors, gyms, group sports, libraries, museums, etc. will not be allowed to operate.
In the case of social work such as marriage and Bratbandha, up to 15 people can follow the health protocol only with the permission of the District Administration Office.
Freight vehicles, vehicles used by security and health services and related staff, ambulances, fire engines, hearses, garbage management, food, fruits, petroleum products, water, vegetables, dairy products, livestock grains and other transportation vehicles, isolation, and holding center. All types of private and public transport vehicles (including two-wheelers) will not be allowed to operate except the vehicles used in management, essential services, and licensed (pass) vehicles used for work.
Except for shops and businesses related to food, medicine, and health services, all other shops and businesses will not be operating at present. Food shops will be allowed to open only by 10:00 am following the public health safety standards.
Cross-border traffic has been completely banned from other checkpoints entering the district from India except for the Birgunj Inaruwa checkpoint. Passengers entering Nepal from the Inaruwa border must undergo the prescribed health check-ups and procedures at an isolation center or home isolation designated by the local level. The flow of public and private services other than essential services has been suspended for the time being.
Employees and media personnel related to essential services and sectors (including banks and financial institutions) will be able to move around with their identification documents.
Vehicles used by the people for social work such as death rites, marriage, Bratwandha, and related to development projects can be brought into operation only with the permission of the District Administration Office.
Covid-19
Parsa
Madhesh Pradesh