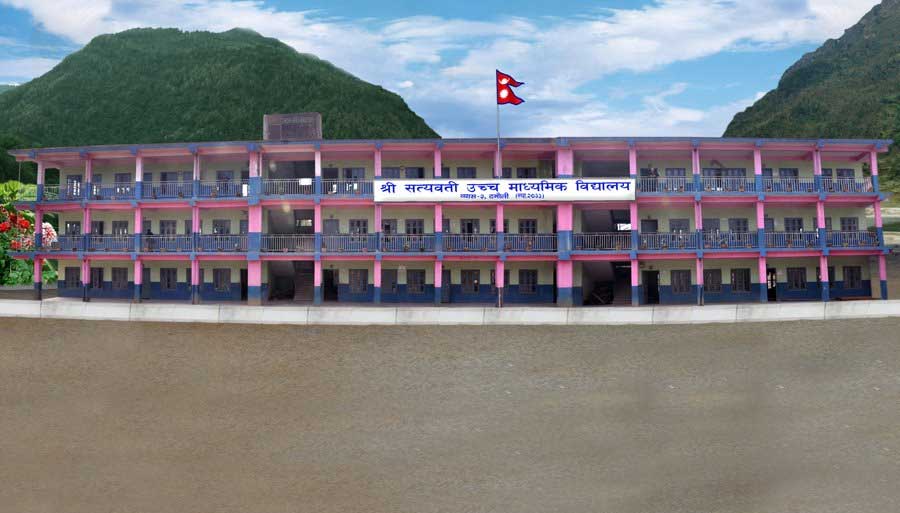 Two schools in Tanahun have received prestigious British Council awards in the field of education. According to the results made public by the council through Zoom Online, Satyawati Secondary School received the International School Award and Nirmal Secondary School received the ISA Foundation Award.
Satyawati Secondary School, Tanahu has received the International School Award. The school had applied for the title in the 2019-20 batch. According to Indra Poudel, the outgoing headmaster of the school, the school has prepared projects including an action plan for the development of the school curriculum with the aim of sustaining the international curriculum and collaborating with the schools and students at home abroad, and student learning activities.
Poudel said that after completing the activities of the project, the record file of the activities was submitted on May 20, 2021, for evaluation.
The duration of the International School Award given by the British Council is 3 years.
The project was started in 2019 but was completed only in 2021 due to Covid, said Sant Bahadur Thapa, a school teacher, and project coordinator.
According to him, Satyawati Secondary School had completed seven projects. The school had created projects on junk food, Urdu language, Kauraha dance, and corruption.
According to Thapa, Satyawati Secondary School has developed the project in collaboration with Pakistani schools. He said that the workshop provided an opportunity for the students to learn directly. According to him, as the school has already received the award, it will be easier for the students to study abroad in the coming days.
Tanahun