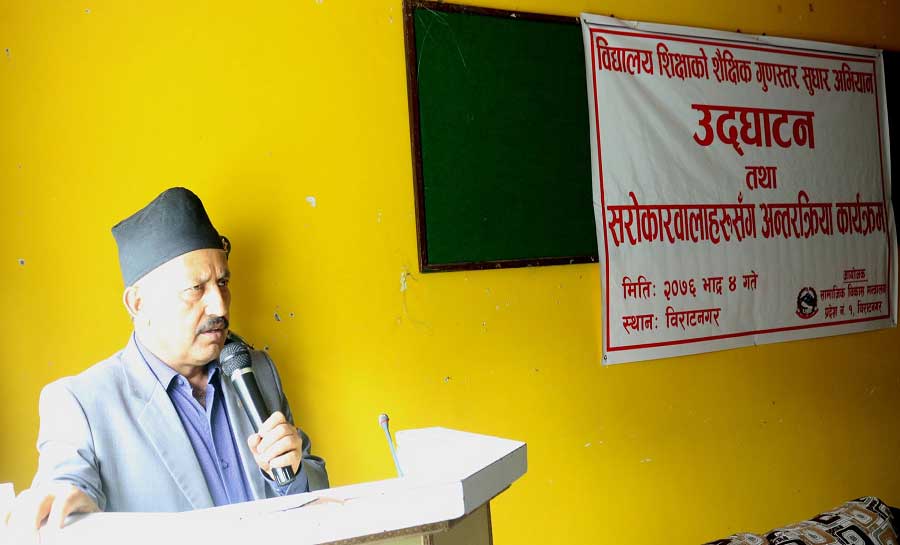 Minister for Education, Science, and Technology Girirajmani Pokharel said federal education policy designed to improve the educational quality of the high school has reached its final phase.
Launching the educational quality improvement drive of school education organized by the Ministry of Social Development here today, he said that the policy was to be formulated after a long discussion with parents, and academician.
Minister Pokhrel informed that a meeting of the cabinet meeting will be decided on the teachers' tariffs.
He expressed the belief that quality teachers can provide quality education from the teachers who have passed the Nepal Teachers Commission Examination (TSC).
Minister Pokharel said that since the school is an autonomous institution, there would be a standard of education if there was a provision of grants on the basis of the result. Secretary at the Ministry, Hari Prasad Dahal, said that work is being done for quality and life-long education in the state.
On that occasion, the Principal, teachers, and members of the management committee of the community schools of the six districts of the province informed about the work done by their schools.