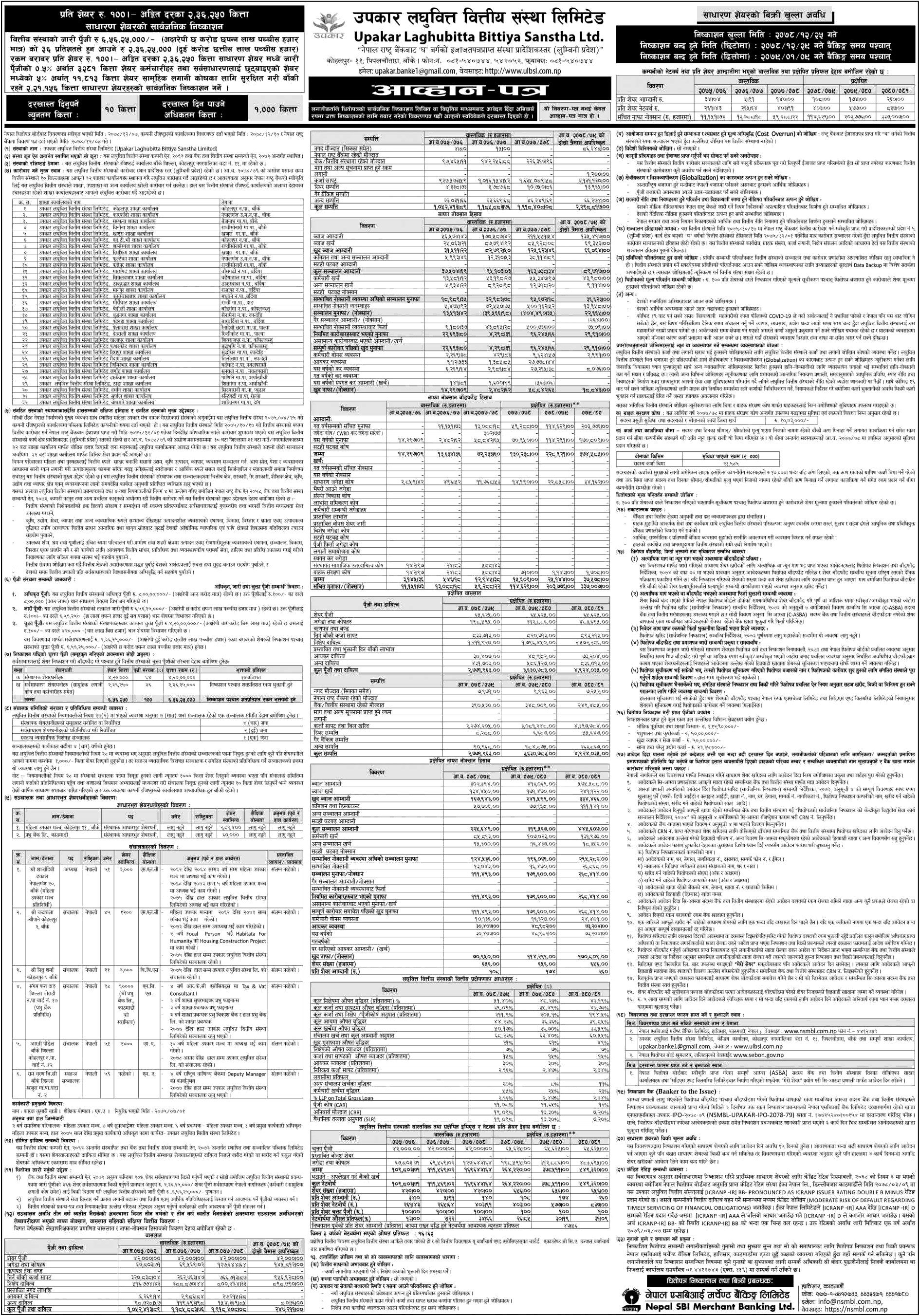 Upakar Laghubitta IPO Date (From 2078 Chaitra 25 to 29): Upakar Laghubitta Bittiya Sanstha Limited is going to open an IPO issue and sell from 2078 Chaitra 25. Upakar Laghubitta is about to launch an IPO for general investors.
Upakar Laghubitta is going to issue 236,250 ordinary shares with a face value of Rs. Out of the total shares to be issued, 0.5 percent or 3,281 shares have been reserved for microfinance employees and 5 percent or 11,813 shares have been allotted to collective investment funds. The general investors will be able to apply for the remaining 221,156 shares.
The IPO issuance will be closed early on the 29th of Chaitra, 2078 BS, and the last date on the 9th of Baishakh, 2079 BS. Applications for the IPO can be submitted by all C-ASWA member banks and financial institutions and their branch offices are approved by the Nepal Securities Board. In addition, MeroShare's web and the app can also apply for the IPO.
Upakar Laghubitta's share issue and sale manager is Nepal SBI Banking Limited. Investors will have to apply for a minimum of 10 lots of shares and a maximum of 1,000 lots.
Upakar Laghubitta has been given ICRA NP Issuer rating double B minus rating by Upakar Laghubitta in the rating for IPO issue. This indicates a moderate risk to Upakar Laghubitta's ability to bear responsibility.
IPO Date
IPO