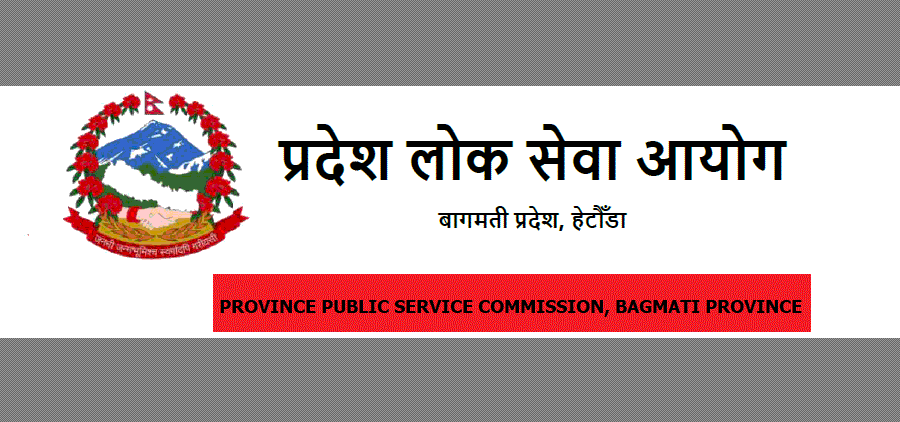 5th Level Computer Operator Post Final Result and Sifaris from Bagmati Pradesh Lok Sewa Aayog: Province Public Service Commission, Bagmati Province, Hetauda, ​​advertisement no. 506/078-79 (open), under the local level and under the Province advertisement no. 535/078-79 for the post of Assistant Level 5 (Technical), Miscellaneous Services, Computer Operator held on 2079-05-08, the candidate's total score of written test, practical test, and interview has been established as follows.
According to the decision dated 2079-06-05, the following office has been recommended for permanent appointment. This notice is published for the information of all concerned.
Note: Recommendation letter of recommended candidates will be given after 2:00 PM on 2079-06-07.

Sifaris
Pradesh Lok Sewa Aayog
Bagmati Pradesh