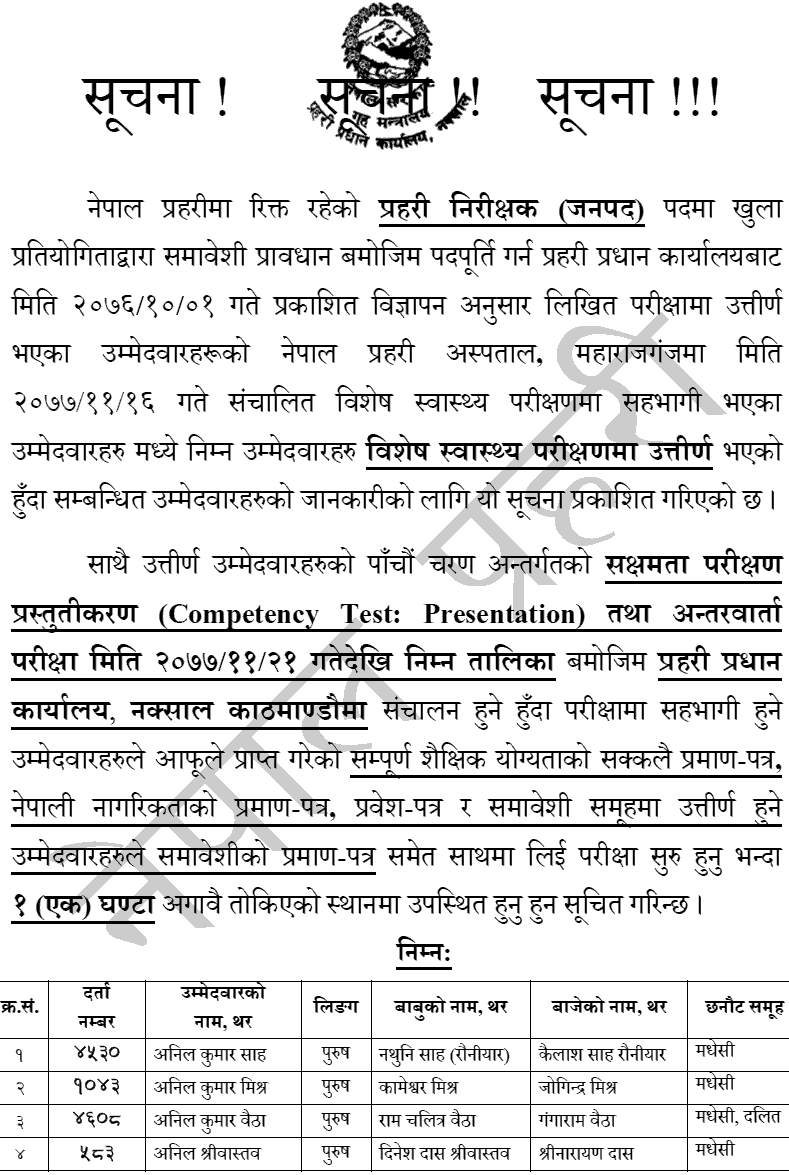 Nepal Police Inspector Special Medical Result and Schedule for Presentation & Interview:
According to the advertisement published by the Nepal Police Headquarters on 2076-10-01 to recruit the vacant post of Inspector of Police (Janapad) in Nepal Police through open competition as per the inclusive provision. Candidates who have passed the written examination and participated in the special health examination conducted on 2077-11-16 at Nepal Police Hospital, Maharajganj, This information has been published for the information of the concerned candidates as the following candidates have passed the special health examination.
Also, the Competency Test (Presentation) and Interview Examination of the successful candidates under the fifth phase will be conducted from 2077-11-21 at the Police Headquarters, Naxal Kathmandu as per the following schedule.
Candidates appearing for the examination should be present at the designated place 1 (one) hour before the commencement of the examination along with the original certificate of all the educational qualifications they have obtained, certificate of Nepali citizenship, admission certificate, and certificate of inclusion.