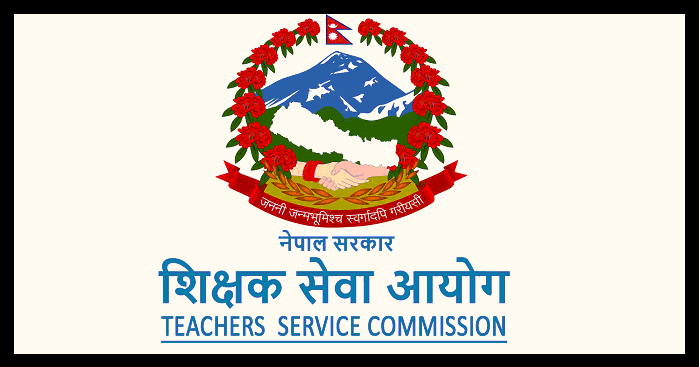 Shikshak Sewa Aayog (TSC) Lower Secondary Level (NiMaVi) Teaching License Result: Government of Nepal, Teachers Service Commission, Sanothimi, Bhaktapur Publication of results of lower secondary level, teaching license
Rule 6A of the Teachers Service Commission Regulations, 2057 from the Teachers Service Commission. According to the sub-rule (1) of the candidates who participated in the written examination of the lower secondary level, the teaching license was conducted on 2079-04-28.
As the candidates with the following roll numbers have been successful by province; This notice is published for the information of all concerned.
(Publication date: 2079-05-29)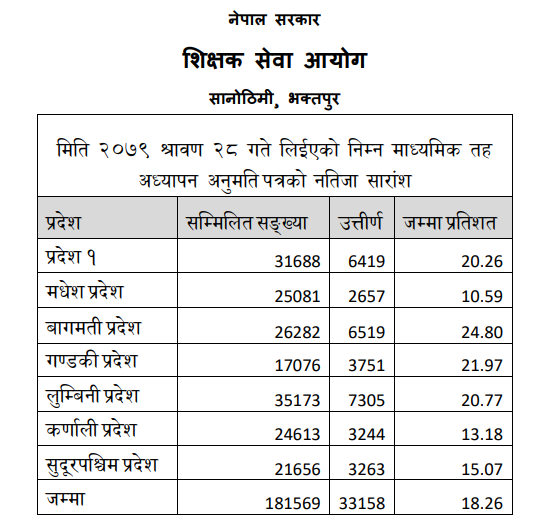 Download Result of Province 1, Bagmati, Gandaki, Lumbini, Madhesh, Karnali and Sudupashchim Pradesh
Province Wise Result:
Download / View Result नतिजा हेर्न / डाउनलाेड गर्न.Pdf:
TSC