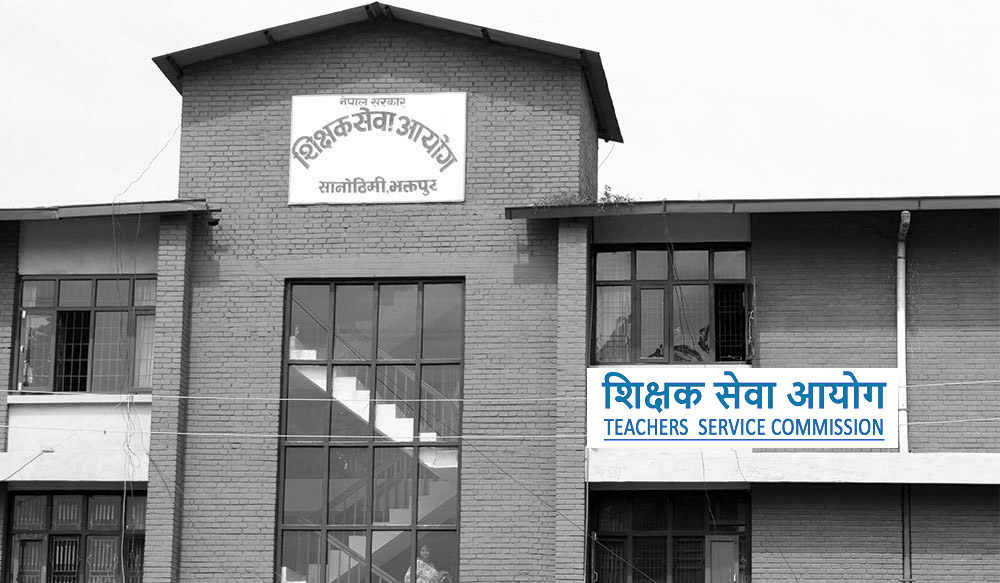 Teachers Service Commission (TSC) Publishes Revised Promotion Results for Certain Districts
The Teachers Service Commission (TSC) based in Sanothimi, Bhaktapur has recently announced the publication of revised promotion results for specific districts. This decision was made on the recommendation of the Government of Nepal and the Secretariat of Promotion Recommendation Committee in Lumbini Province, Dang.
According to the notice, 75% of the promotion recommendation list was based on performance evaluation, and the published results were subject to complaints of dissatisfaction. In response to these complaints, TSC decided to revise the recommendation list for certain districts.
The revised promotion results have been published for the following districts:
On the other hand, the results for the following districts remain unrevised:
Dang
Argha Khanchi
Gulmi
Rolpa
Pyuthan
Rukum East
TSC reviewed the promotion results for district primary level II class advertisement no. 01078 79 and found that the results for Palpa district have been revised and maintained. The notice serves as information for all concerned parties.
This move by TSC aims to ensure that promotions in the education sector are fair and just, and that deserving candidates are recognized and rewarded for their performance.
Published on 8th April 2023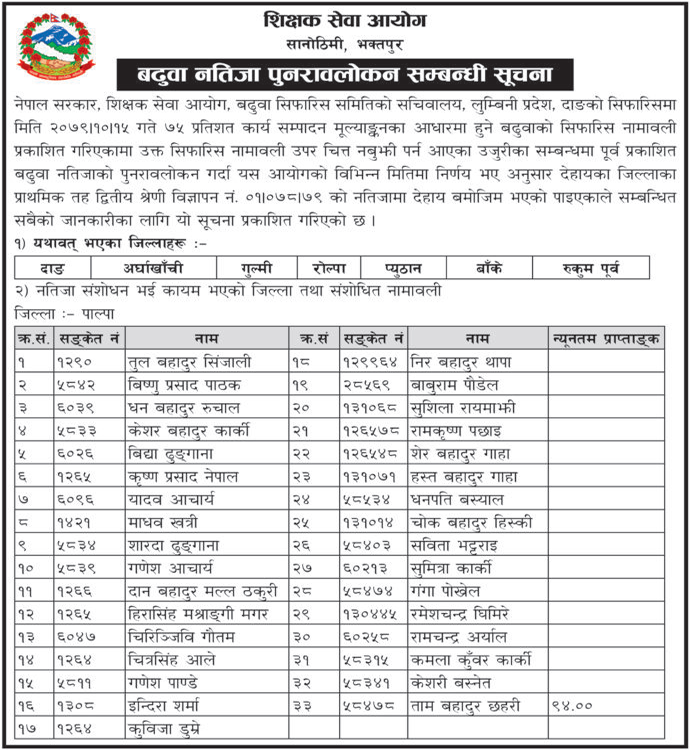 Shikshak Sewa Aayog
TSC
Notice