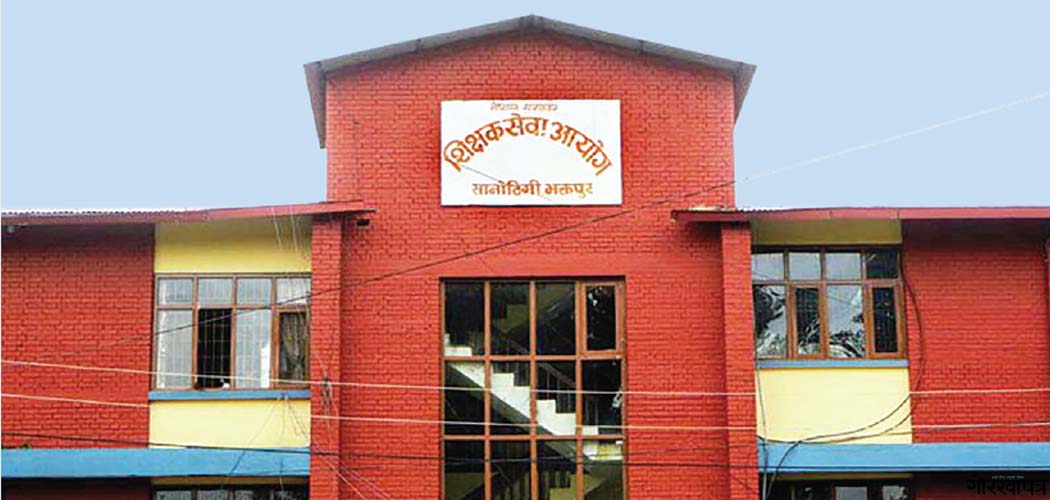 Teachers Service Commission (TSC), Sanothimi, Bhaktapur Notice regarding the publication of the revised result of the interview (Secondary level, third class, social subject (Samajik), Gandaki province)
Gandaki Province advertisement no. 30205/078/79, Secondary Level, Third Class, Social Subjects, Teacher's Written Examination Result Roll No. Since the name of candidate 40030500402 Sharda Sharma was published only in the women's group, due to a technical error, her name was left open during the publication of the results along with the interview.
While maintaining the qualification order, the results in the open and women's groups are changed and the results of other groups remain the same; The result with the revised merit order for open and women has been published as per the decision of the commission dated 14th Kartik 2079.
(Date of publication:-2079-07-14)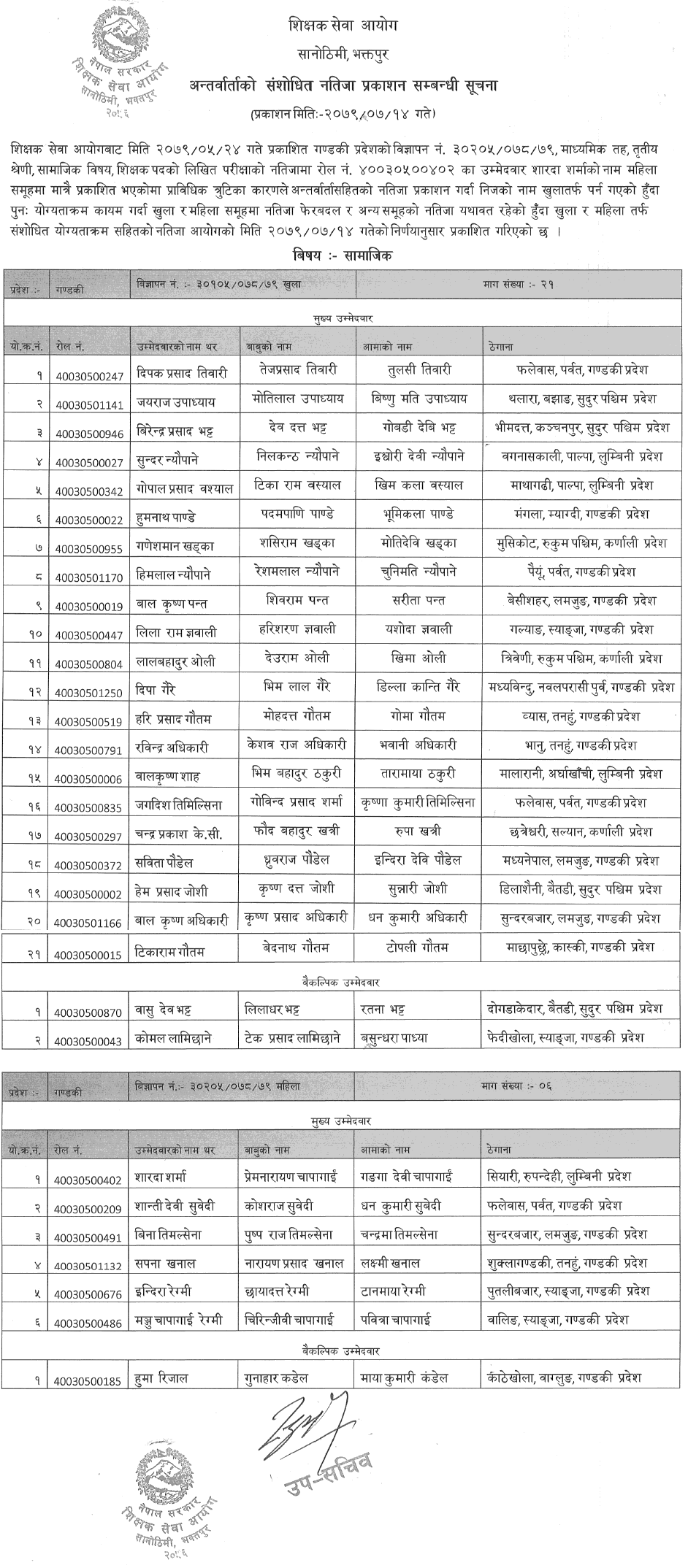 Shikshak Sewa Aayog
Sifaris
TSC
Gandaki Pradesh