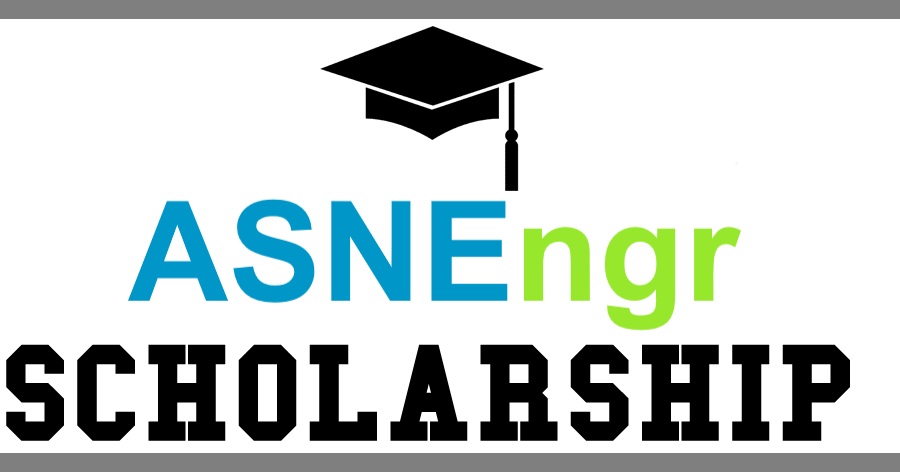 The American Society of Nepalese Engineers (ASNEngr) calls for applications for the 2021 Merit Awards for Students and Graduate Student Research Fellowship (GSRF). The Merit Award provides a one-time $500 award for up to five applicants and GSRF provides $1000 for one applicant.
American Society of Nepalese Engineers (ASNEngr) invites applications for the following scholarships:
1. Merit Awards (five awards of USD 500 each) for the first-year Bachelor of Engineering students from Nepal with a minimum Grade Point Average (GPA) of 3.0 in the Secondary Education Examination (SEE) or equivalent. Both academic excellence and financial needs are to be considered. One of the five awards is reserved for female candidates who may apply under the general category as well.
2. Graduate Student Research Fellowship (one award of USD 1000) for engineering students pursuing research during Master's or Doctoral degrees in Nepal
For more information on eligibility criteria and application guidelines please visit: https://www.asnengr.org/wp/awards-grants-scholarship/asnengr-2021-scholarships/
Submission due date: June 20, 2022. Please visit us at www.ASNEngr.org for other programs offered for engineering students in Nepal including undergraduate and graduate project advising, research grants, and more.
Merit Awards for Students Application Guidelines and Criteria
one will be awarded to a female applicant. To qualify for this award, an applicant must meet the eligibility criteria and qualification requirements. The information provided during the applications will be used by the ASNEngr's Awards, Grants, and Scholarships (AGS) Committee for the application review and award selection process. The ASNEngr AGS committee may verify the authenticity of the information/documents submitted and may also request additional information or documents if needed. ASNEngr reserves the right Awards, Grants, and Scholarship programs of the Society.
Eligibility criteria:
The applicant must be enrolled in their freshman (1st) year of an undergraduate (bachelor's degree) program in an accredited engineering/science college or university in Nepal.
The applicant must be an individual of Nepalese origin/descent/heritage and submit a copy of a certified document reflecting that. The document may include Nepalese citizenship, birth certificate, or Nepali passport (photo page) of themselves or their parents.
The applicant must have achieved a G.P.A. of 3.0 or higher in S.E.E. and H.S.E.B. or an equivalent high-school program.
Requirements:
Document reflecting the proof of Nepalese origin/descent/heritage.
Document reflecting the proof if the applicant completed SEE or high school from public school, if applicable.
Personal essay (maximum 500 words) describing their needs, interest, and motivation for applying, explaining how these relate to the applicant's future career goals and plans.
Complete and sign the application form (attached with this document).
All application materials must be submitted as a single pdf file to [email protected] by June 20, 2022.
If you have any questions or need more information, please contact:
Shyam Sharma, PhD, PE
Chair
Awards, Grants and Scholarships Committee
American Society of Nepalese Engineers (ASNEngr)
P.O. Box 1606, Centreville, VA 20122
https://www.asnengr.org/wp/
Scholarship in Nepal