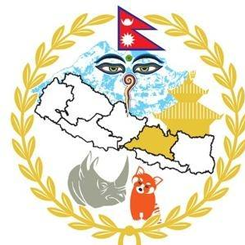 Bagmati Province, Office of the Province Youth Council, Hetauda notice regarding logo and slogan making: According to the approved program of the office of the Province Youth Council for the year 2078/079; Since the office of the Province Youth Council has a program to create a separate logo and slogan. From interested Nepali citizens, designers or firms, the logo and slogan have been created to reflect the entire work of the office of the Province Youth Council and the slogan has been included in the office and the youth and within 7 days from the date of publication of this notice Request to send.
Logos and slogans received after the deadline will not be included in the selection process. In addition, logo and slogan Creator will need to attach a copy of their citizenship and mobile number.
Prize money:
1) For Approved logo designer Rs.50,000 (fifty thousand in letters)
2) For approved slogan maker Rs. 30,000 (thirty thousand rupees in letters)
Note: The right to approve or disapprove of logos and slogans is requested by the office of the Provincial Youth Council, Hetauda.
For more details or to submit the logo slogan:
Province Youth Council Office, Hetauda, ​​Makwanpur
Phone no. 057-520206, 057-520205
Email: [email protected]
Third Published Date: 2078-08-29