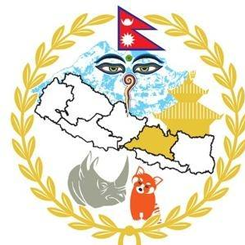 Higher Education Scholarship for Daughter and Daughter-In-Law from MoSD Bagmati Pradesh:
Province Government, Ministry of Social Development, Directorate of Education Development, Bagmati Province, Hetauda, ​​Makwanpur Notice regarding higher education study scholarship for daughters and daughters-in-law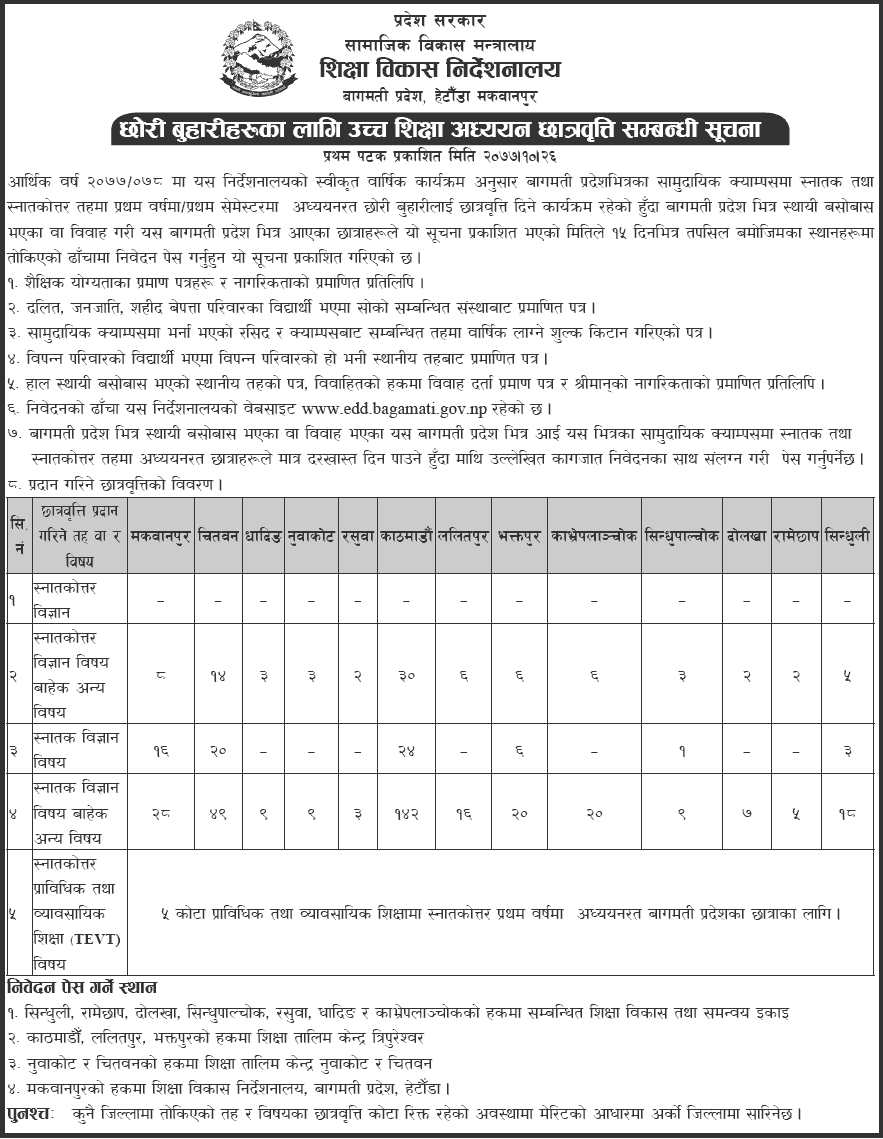 According to the approved annual program of this directorate in the Fiscal Year 2077/078, there is a program to give scholarships to the daughter and daughter-in-law studying in the first year / first semester at Bachelor and Master level in the community campus within Bagmati Pradesh; This notice has been published for the students who have permanently resided or got married in Bagmati Pradesh to submit their application in the prescribed format in the places specified within 15 days from the date of publication of this notice.
1) Certificates of educational qualification and a certified copy of citizenship.
2) Certificate from Dalit, Janajati, Martyr, and Disappeared, Families.
3) Receipt of enrollment in the community campus and a letter stating the annual fee from the campus to the concerned level.
4) If you are a student of a poor family, a certificate from the local level stating that you belong to a poor family.
5) Local-level letter of permanent residence, a marriage registration certificate in case of marriage, and a certified copy of the husband's citizenship.
6) Application Format The website of this Directorate is www.edd.bagamati.gov.np.
7) Friends of Bagmati Pradesh Only those undergraduate and postgraduate students studying in the community campuses within Bagmati Pradesh who are permanently resident or married can apply, so the above-mentioned documents should be attached with the application.
The place to submit applications:
1) Education Development and Coordination Unit related to Sindhuli, Ramechhap, Dolakha, Sindhupalchowk, Rasuwa, Dhading and Kavrepalanchok.
2) Education Training Center Tripureshwor in case of Kathmandu, Lalitpur, Bhaktapur
3) Education Training Centers in the case of Nuwakot and Chitwan Nuwakot and Chitwan
4) In the case of Makwanpur, Directorate of Education Development, Bagmati Pradesh, Hetauda
PS: Scholarship quotas for the specified level and subject in one district will be transferred to another district on the basis of merit in case of vacancy.
First published on 2077-10-26