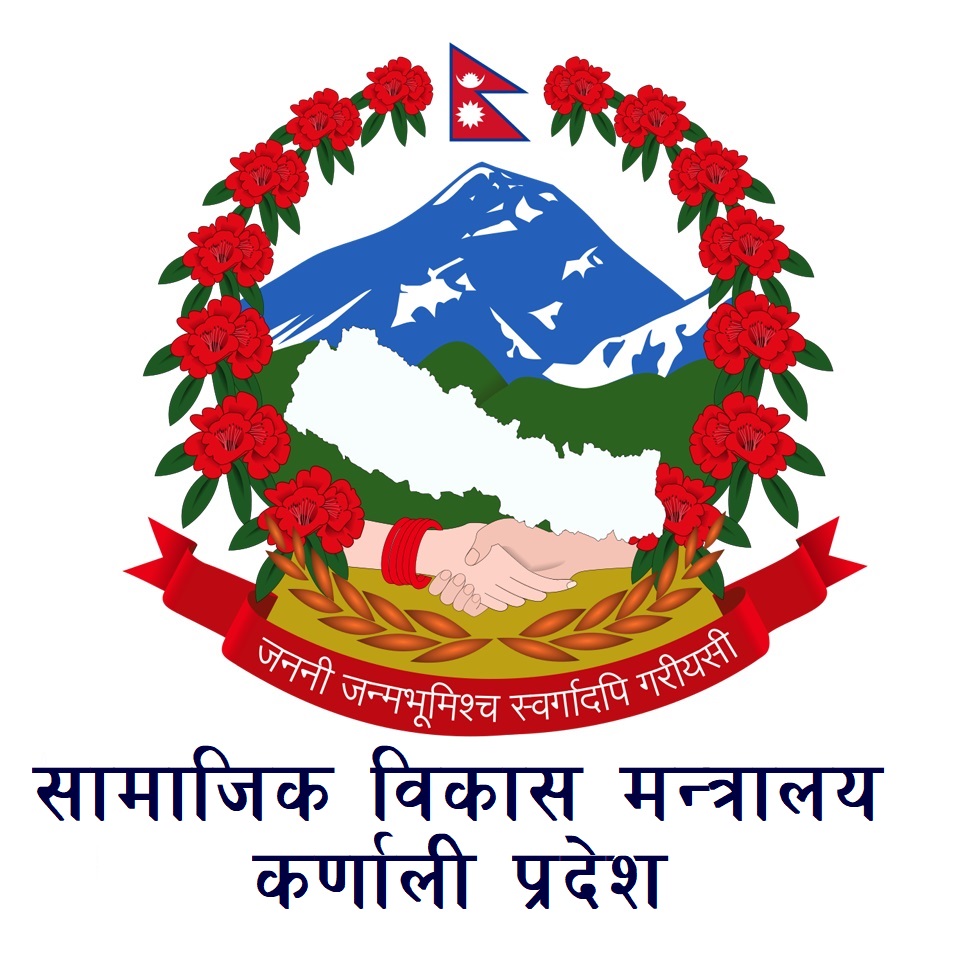 Ministry of Social Development: Call for Study Research Proposals in Educational Development
The Ministry of Social Development announces a significant opportunity for students and independent researchers in Karnali province. This initiative aims to enhance educational services through detailed study and research.
Key Highlights
Objective: The primary goal is to evaluate and augment the effectiveness of educational programs and services implemented by the Ministry, focusing on Karnali province.

Target Audience: This call is open to postgraduate, M. Phil, and Vidyavaridhi students, as well as independent researchers who have an interest in educational development.

Research Scope: Research should concentrate on the design, implementation, and impact of special educational programs within Karnali province.

Application Process: Interested candidates must submit their proposals in the specified format within 30 days of this announcement.

Resources: Detailed guidelines, topic lists, and proposal formats are available on the ministry's official website: www.mosd.karnali.gov.np.
Important Dates
First Published Date: 2080/08/02
Submission Deadline: Within 30 days from the published date.
How to Apply
Applicants are encouraged to visit the Ministry of Social Development's website for comprehensive details on the submission process. Proposals should align with the ministry's objectives and adhere to the specified format.
This call for proposals represents a pivotal opportunity for scholars and researchers to contribute to the educational advancement in Karnali province. Your research could play a crucial role in shaping the future of educational services in the region.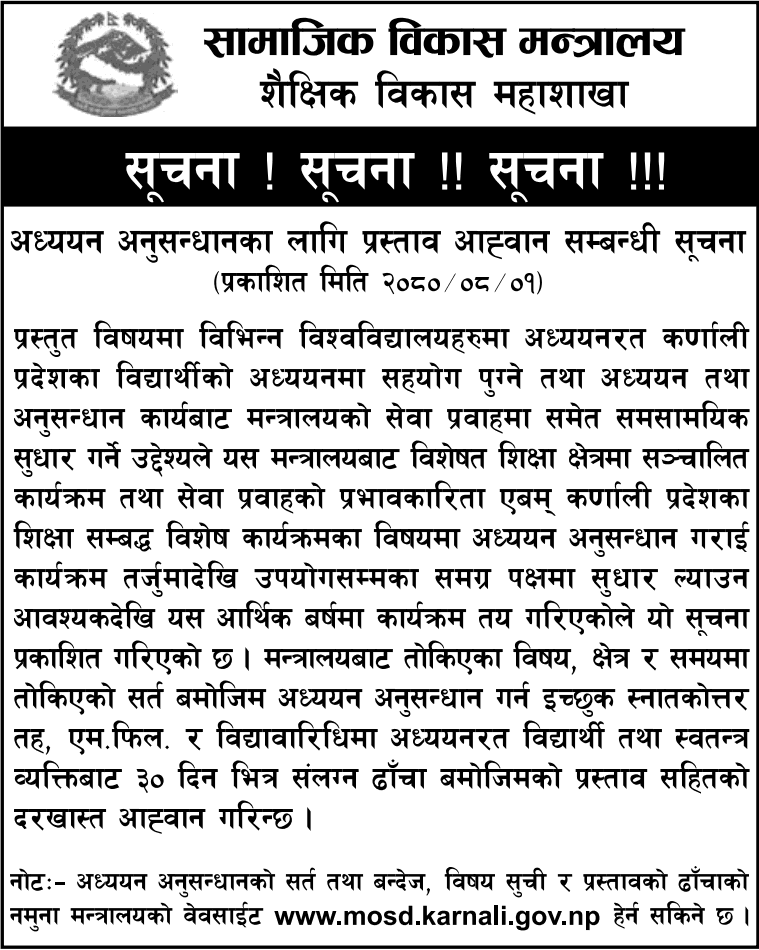 Notice