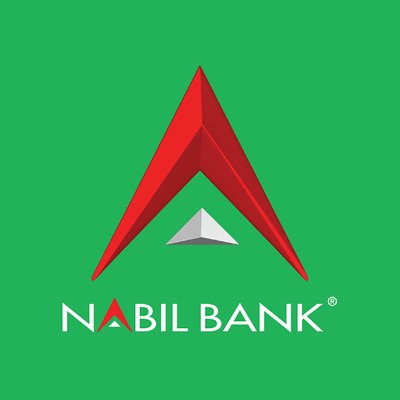 Nabil SEE and Tribhuvan University, Faculty of Management Internship School of Management invites applications for Nabil SEE Fellowship Program 2022.
The objective of Nabil SEE Fellowship Program 2022 is to promote social entrepreneurship across the country in the areas of livelihood, capacity building, agriculture, education, healthcare, arts and community welfare, energy, etc.
Nabil SEE, in collaboration with the Scroll of Management, Faculty of Management, Tribhuvan University, invites applications from the latest thinkers to achieve the goal of sustainable development by bringing about positive change in human life, society and environment.
Are you convinced that your thinking can have a positive effect on society?
Are you interested in turning your thinking into a social enterprise?
Do you believe in learning by doing?
If so, join the Nabil SEE Fellowship Program 2022 and take the lead in turning your thinking into an investment-worthy venture.
If you meet the minimum criteria outlined below, you can apply for this fellowship program.
Age Limit: The applicant must be a Nepali citizen within the age group of 18 to 50 years.
Affiliation with TU: Applicant submits his TU registration no. The application should be submitted by submitting the documents proving the affiliation with any faculty of / or TU.
Language of Training: The language of training will be both English and Nepali. Applicants must have knowledge of both English and Nepali languages ​​in relation to work. However, language will not be a barrier.
Minimum Attendance: Trainees must commit to a minimum of 3 to 4 days of attendance each month during the 8-month period of the Fellowship Program. In addition, a minimum of 90% attendance is required to complete the training.
Accommodation and Meals: All the transportation expenses incurred by the trainee while participating in the fellowship will be borne by the applicant himself. Accommodation and meals will be provided to the trainees participating in the fellowship.
The applicant must have clearly identified the social problem and challenge he / she wants to solve. The applicant should also have a blueprint for resolving the identified problem.
The application form for the fellowship program is available on the website of Nabil Bank at www.nabilbank.com
Last date for sending application: 9th of Poush 2078 by 23:59 hrs.

If your application qualifies in the review phase, you will be called for an interview, where you will have to present your ideas and solutions to the interview committee. Applicants selected from the interview will be called for training in the Fellow Program.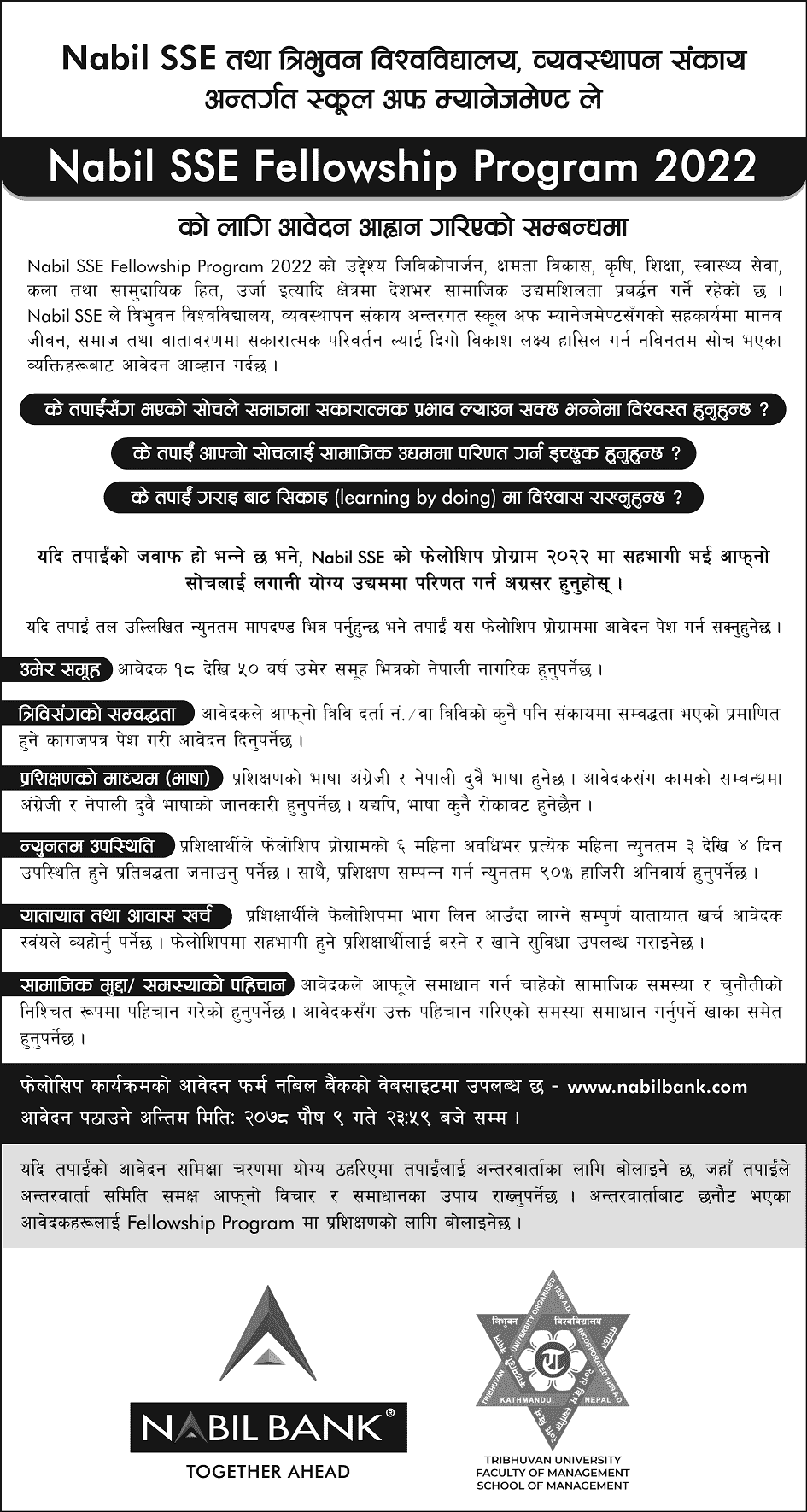 Scholarship in Nepal