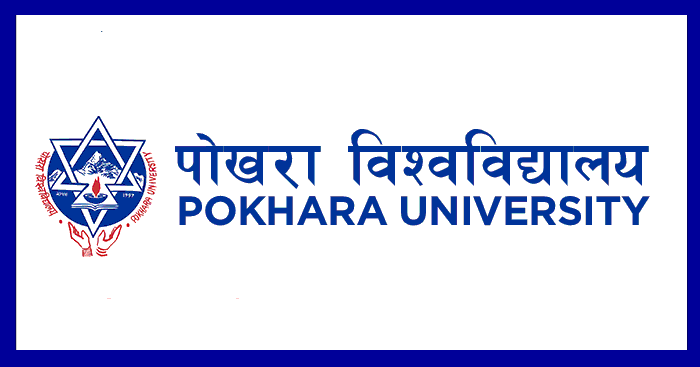 Scholarship Information for Post-Graduate and MPhil Programs at Pokhara University
Pokhara University's Faculty of Humanities and Social Sciences offers free scholarships to students who are selected through open competition for post-graduate and MPhil programs.
To apply for these scholarships, interested students can fill out the online form available at https://scholarship.pu.edu.np.
Detailed information regarding the scholarship programs can be obtained from the university's official website, www.pu.edu.np.
The last date for submitting scholarship applications is Wednesday, 12/15/2079, until 5:00 pm.
The examination date is scheduled for Friday, 2079/12/17, from 11:00 am to 2:00 pm.
For any further information or queries regarding the scholarship programs, interested candidates can contact the Faculty of Humanities and Social Sciences at 061-504078 or email at [email protected].
The scholarships are available for post-graduate and MPhil programs at various schools/colleges affiliated with Pokhara University. The number of seats available for each program is mentioned below:
Interested students can apply for the scholarships through the Post Graduate Scholarship Selection Committee, 2079. The scholarship announcement was first published on Friday, 26/11/2079.
Overall, Pokhara University's scholarship program provides a great opportunity for deserving students to pursue their post-graduate and MPhil studies in various fields.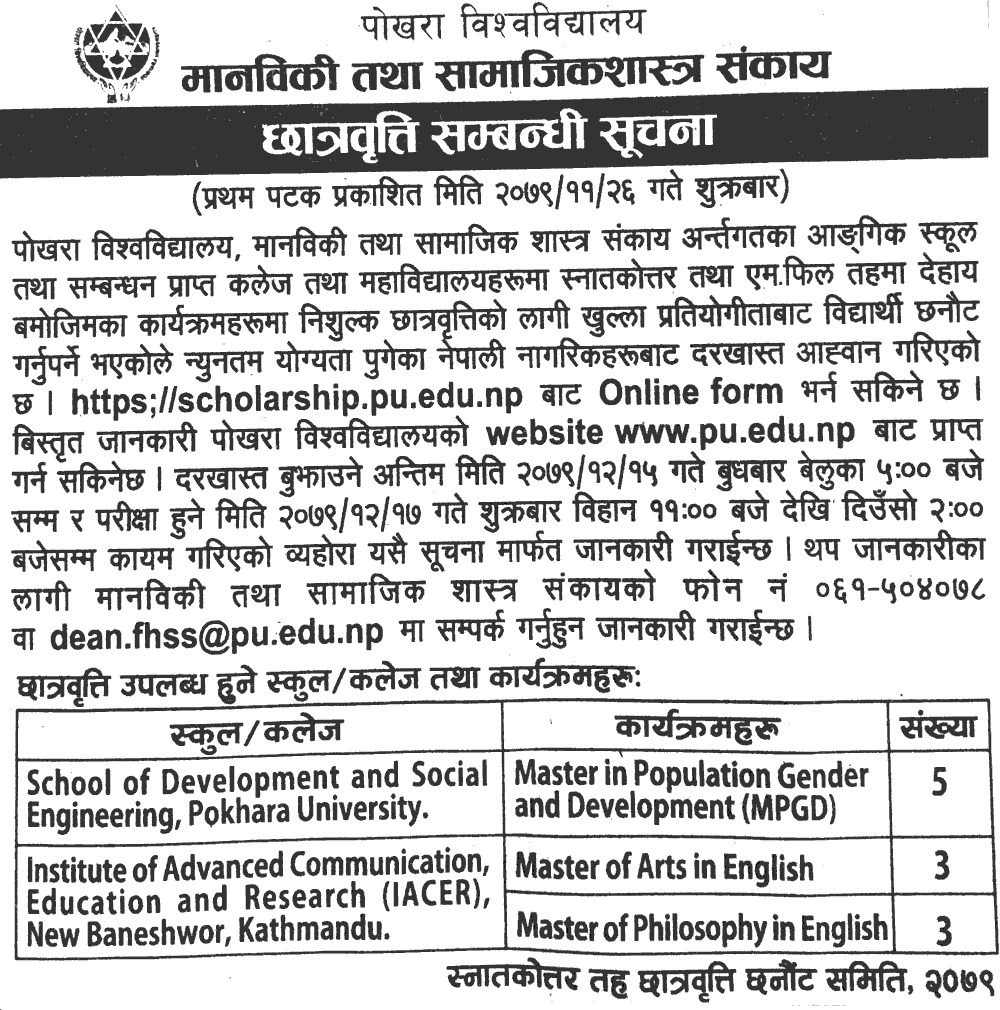 Pokhara University
Scholarship in Nepal