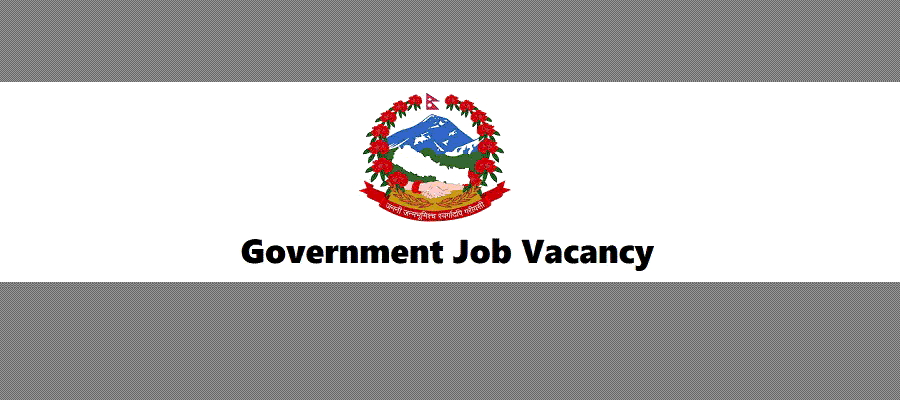 Barahkshetra Municipality, Municipal Executive Office, Chakraghatti, Sunsari, Province 1 Notice regarding taking service under contract.
This notice is published for the information of all concerned, as the following positions, numbers and qualifications of employees for Barah Kshetra municipality are to be kept under contract, Nepali citizens who have reached the qualifications must submit an application along with the receipt of payment of the prescribed revenue within 15 (fifteen) days from the date of publication of this notice.
Vacancy Details:
| | | |
| --- | --- | --- |
| Position | Level | Req. No. |
| Veterinary Officer | 6th Level Officer | 1 (One) |
| Agriculture Graduate Officer | 6th Level Officer | 1 (One) |
a) Required qualifications and experience:
Should be a Nepalese citizen.
2) Minimum Qualification:
(a) Must have passed at least graduation level of BVSc & AH / BVSc or equivalent in veterinary medicine from a recognized university or educational institution and must be a veterinarian registered with Nepal Veterinary Council.
(b) Must have passed at least a bachelor's degree in agricultural science from a recognized university or educational institution.
3) In case of age: 18 years and not exceeding 35 years (not exceeding 40 years in case of women).
4) Not disqualified by other prevailing laws.
5) Application fee: In case of an application form fee, Rs.1000 will be taken.
6) Service facilities: As per the Contract Agreement
7) Last date for submission of application: Application must be submitted on 20th of Poush 2079 within office hours.
b) The following should be attached to the application:
(1) Copy of the educational qualification passed in the relevant subject from SLC
(2) Copy of the Nepali citizenship certificate (3) Copy of the experience certificate should be attached. All the copies to be submitted must be signed and certified by the candidate himself.
c) Type of selection: It will be as mentioned in Barah Kshetra Municipality's Technical Personnel Management Procedure, 2075 or Agricultural Graduate Technical Operation Procedure at the local level, 2079.
d) For more information: The application form and other details can be downloaded from the municipality's office (administrative branch) or website www.barahamun.gov.np. If you need more information in this regard, you can contact phone number 025-551147 (Administration Branch).
First published date: 2079-09-06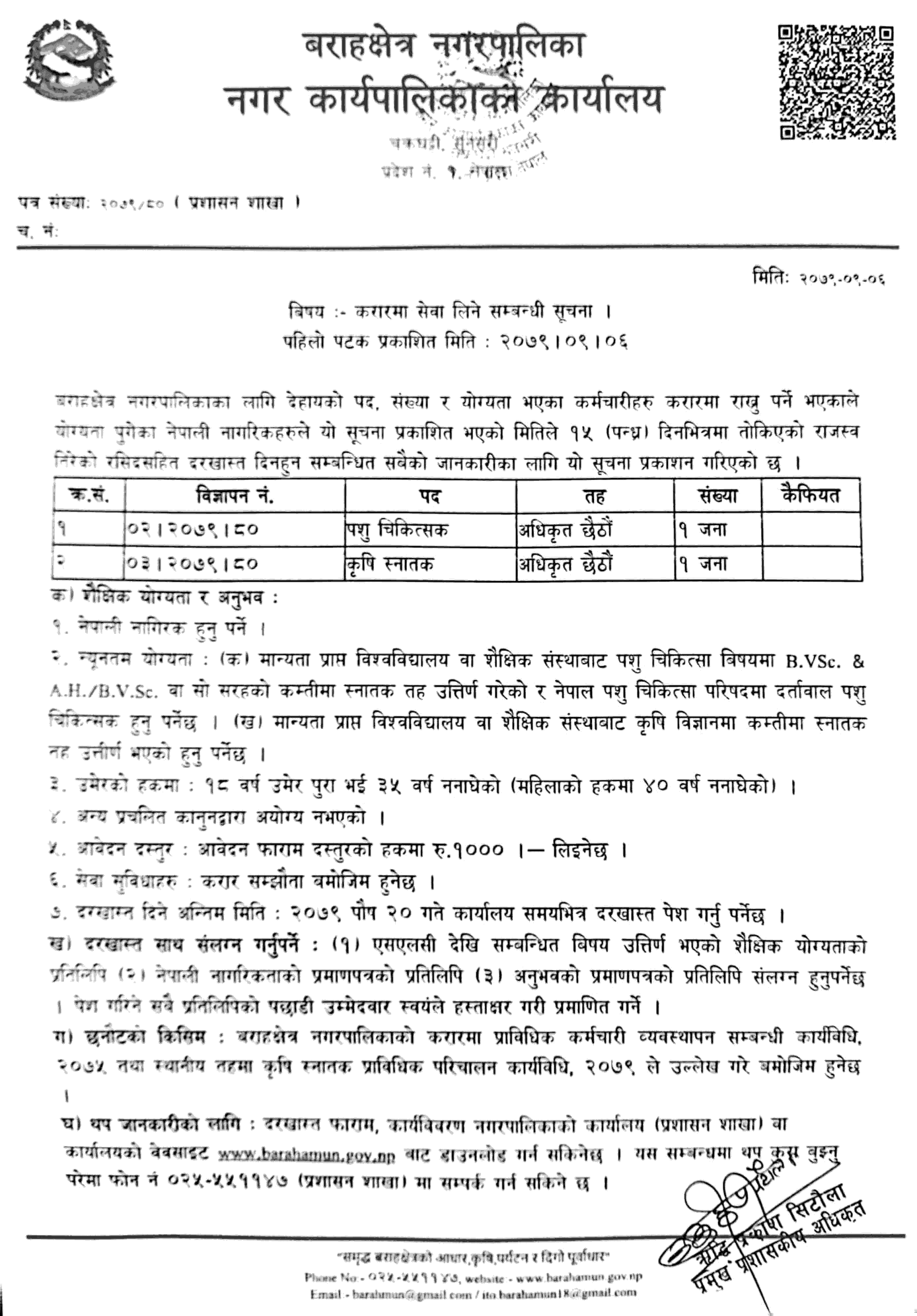 Sunsari
Veterinary Job
Agriculture Job
Koshi Pradesh
Job Vacancy
Government Job