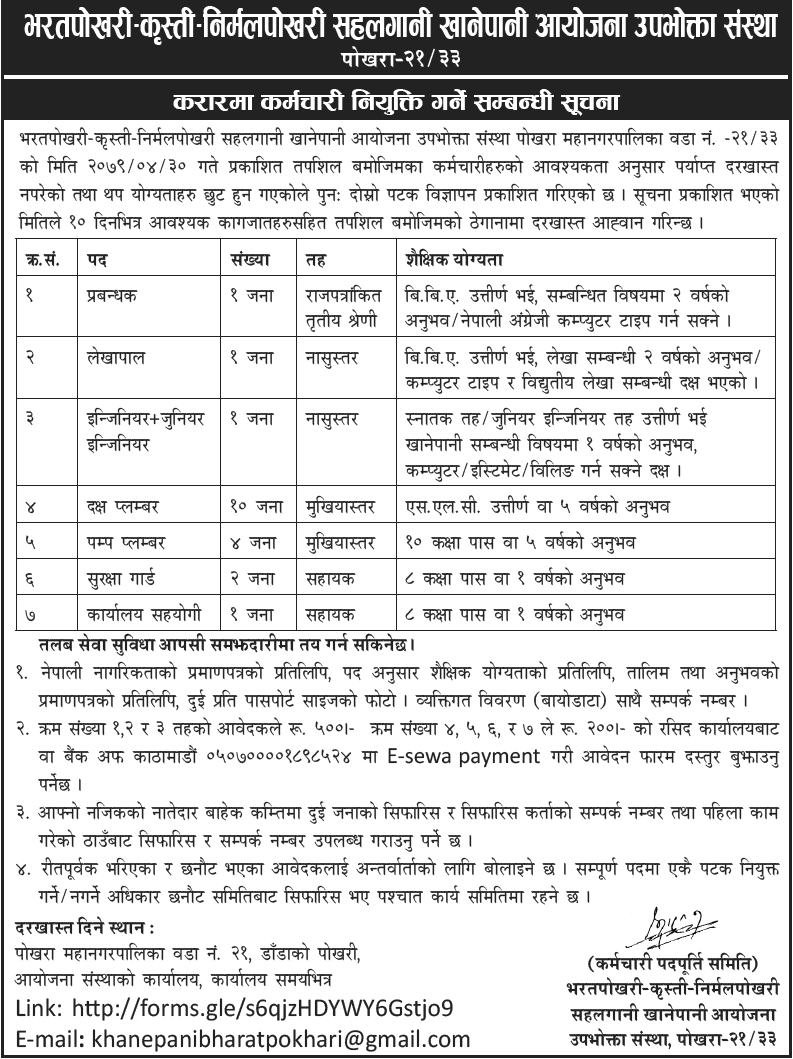 Bharat Pokhari-Kristi-Nirmal Pokhari Co-Investment Water Project Consumer Organization Vacancy:
Bharatpokhari-Kristi-Nirmalpokhari Sahalgani Water Project Consumer Organization Pokhara Metropolitan City Ward no. - As per the details published on 21/33 dated 2079/04/30, not enough applications have been received and additional qualifications have been exempted, the advertisement has been published for the second time.
The application is called for at the specified address along with necessary documents within 10 days from the date of publication of the notice.
Vacancy for:
Manager, Accountant, Engineer or Assistant Sub Engineer, Capable Plumber, Pump Plumber Security Guard, Karyalaya Sahayogi
Salary service facility: can be decided by mutual agreement.
1) Copy of Nepali citizenship certificate, copy of educational qualification according to post, copy of training and experience certificate, two copies of passport size photograph. Personal details (biodata) along with contact number.
2) Application Fees: The application form fee for serial numbers 1,2 and 3 levels is Rs. 500 and the application form fee for Serial No. 4, 5, 6, and 7 is Rs. 200 should be submitted from the receipt office or Bank of Kathmandu Account Number 050700001898524 through E-sewa payment.
3) Recommendations and contact numbers of at least two persons other than your close relatives and the contact number of the recommender and the recommendation and contact number of the previous place of work should be provided.
4) Duly filled and selected applicants will be called for an interview. The right to appoint/not to appoint all the posts at once will remain with the working committee after the recommendation from the selection committee.
Place of Application Submission:
Pokhara Metropolitan City Ward No. 21, Dandako Pokhri, project organization office, during office hours
Link: http://forms.gle/s6qjzHDYWY6Gstjo9
E-mail: [email protected]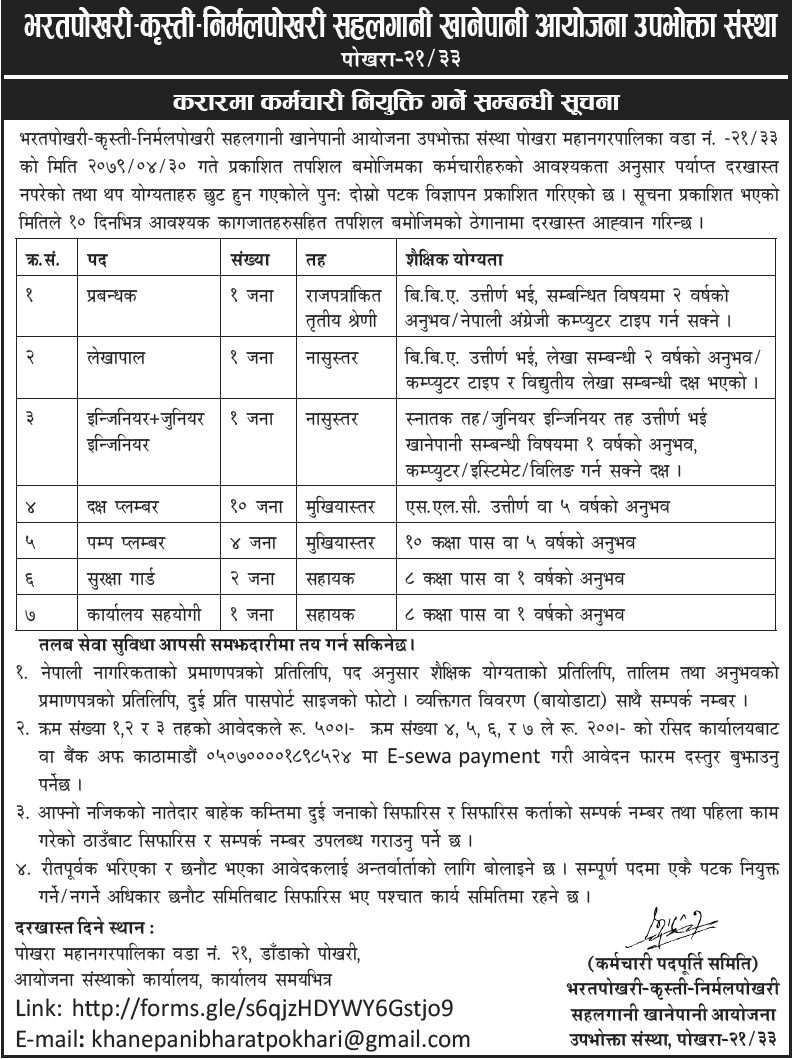 Kaski
Pokhara
Job Vacancy
Government Job