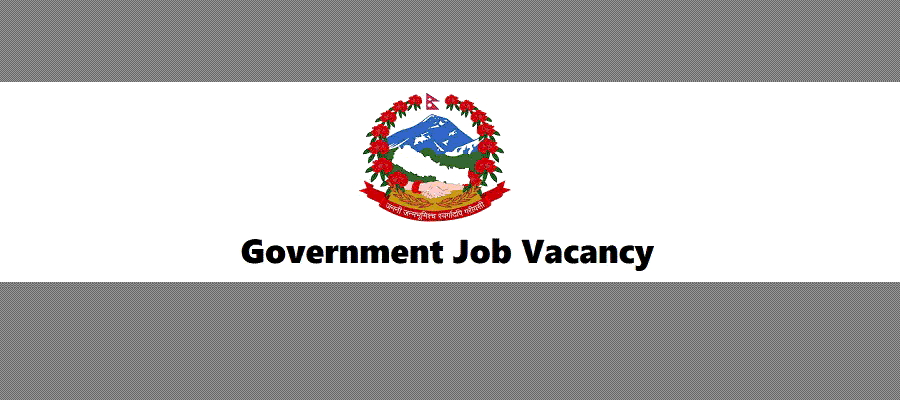 Bhimdatta Municipality Vacancy for Rojgar Sahayak: Bhimdatta Municipality, Municipal Executive Office, Kanchanpur, Far Western Province, Nepal
Among the posts sanctioned in accordance with the criteria for filling the posts of Technical Assistant and Employment Assistant at the local level under the Prime Minister's Employment Program operating in the office of Bhimdatta Municipality, Municipal Executive; As per the details, the contract posts have to be filled through open competition for contract posts; Applications are invited from interested Nepali citizens who have attained the following qualifications.
Position: Employment Assistant (Rojgar Sahayak)

1) Required post number: 1 (One)
2) Application Form Registration Date: 2078-10-26, from 10:00 AM to 17:00 AM on 2078-11-11 (excluding public holidays).
3) Place to receive and submit application form: BhimDutta Municipality, Municipal Executive Office, Kanchanpur.
4) Application Revenue Fee: With application form for employment assistant post, Rs. 500 (Five Hundred).
5) Minimum Qualifications Required: Passed at least proficiency certificate level (10 + 2) or equivalent from a recognized educational institution and received at least 3 months training in basic computer skills.
6) Age Limit: At least 18 years of age and less than 45 years of age till the last date of registration of application form.
7) Documents to be included with the application:
A) 1 (one) copy of Nepali citizenship certificate.
B) 3 (three) copies of the same type of passport size photograph, showing the full face (including both ears) taken recently.
C) Copy of the certificate of minimum educational qualification obtained by him, in case of studying outside Nepal, certificate of equivalence determination should be submitted from the concerned body - 1/1 (one / one).
D) Copy of the certificate of at least one month training in basic computer skills - 1 (one).
E) On the back of the copy of the documents submitted along with the application form, the candidate will have to prove himself / herself that the copy is correct as per the original.
8) Selection Procedure: Preliminary Selection, Written Examination and Interview.
9) Scope of work and nature of work: As mentioned in the criteria for filling the posts of technical assistant and employment assistant at the local level, 2078 and as specified by the municipal office.
10) Contact date and place: Contact date will be specified later.
PS:
1) The results will be published after the completion of the examination of each stage and only the successful candidates will be included in the examination of the next stage.
2) Candidates should be present in person along with original certificates while submitting the application.
(First published on: 2078-10-26)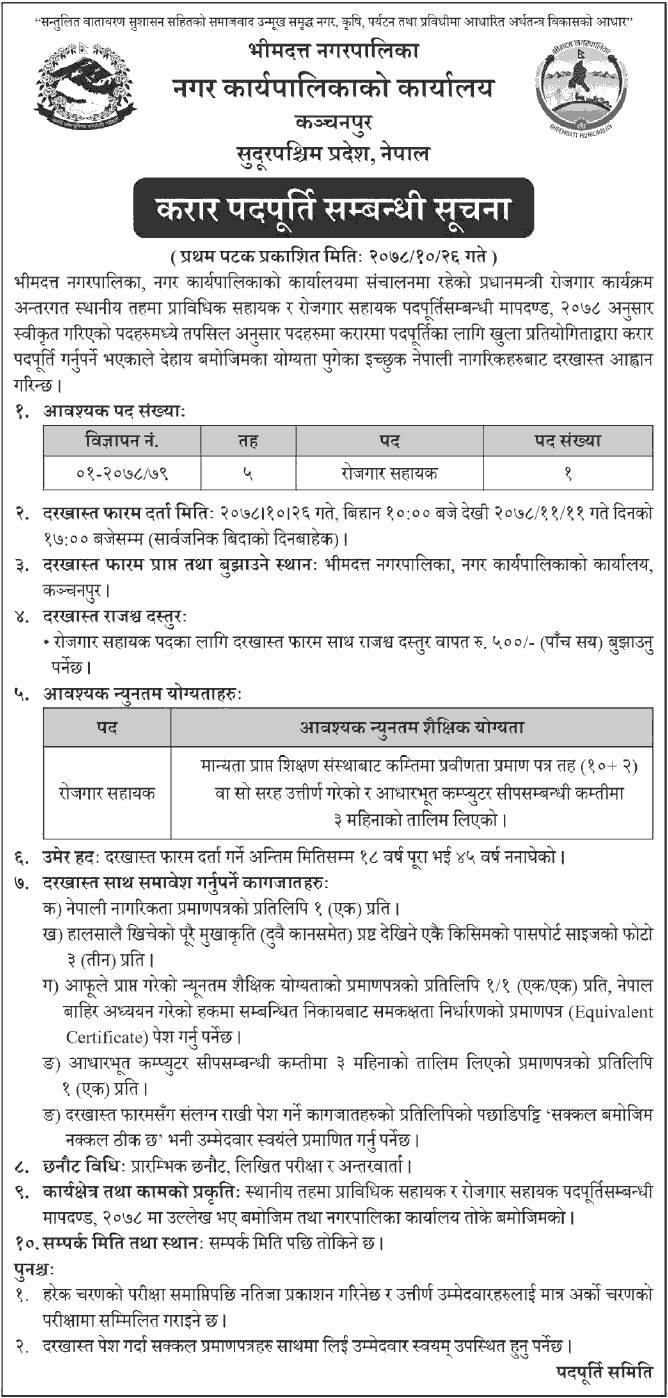 Kanchanpur
Sudurpashchim Pradesh