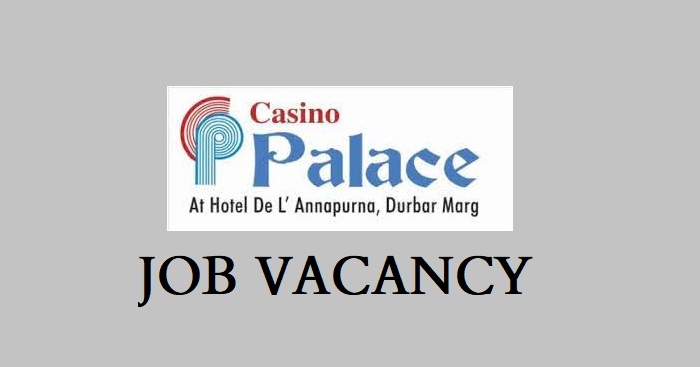 Casino Palace, Hotel De'l Annapurna Nepal Vacancy Announcement for Various Positions. We are seeking energetic candidates to fulfill our following positions: Gaming Department:
Trainee Croupier (50 Females only)
Junior/Senior Dealer (10 with experience)
Dealer Inspector (5)
Marketing Department:
Guest Relation Executive (Female with 2 years exp.)
Guest Relation Officers (5) Surveillance Department:
Junior Surveillance Officer (3)
Senior Surveillance Officer (2)
Cage Department:
Junior Cashiers (5)
Cage Executive (2) F&B Department:
Commie III, Commie I, DCDP (Indian/Chinese/South Indian)
Applying Procedure' Interested candidates are requested to send their recently updated resume to [email protected] along with a PP size photo mentioning their work and academic credentials. Candidates can also bring up their CV & Original Documents for a walk-in-interview.
Phone: 9801905141,9801905169
Casino Palace Durbarmarg, Kathmandu
Hospitality Jobs
Job Vacancy
Kathmandu