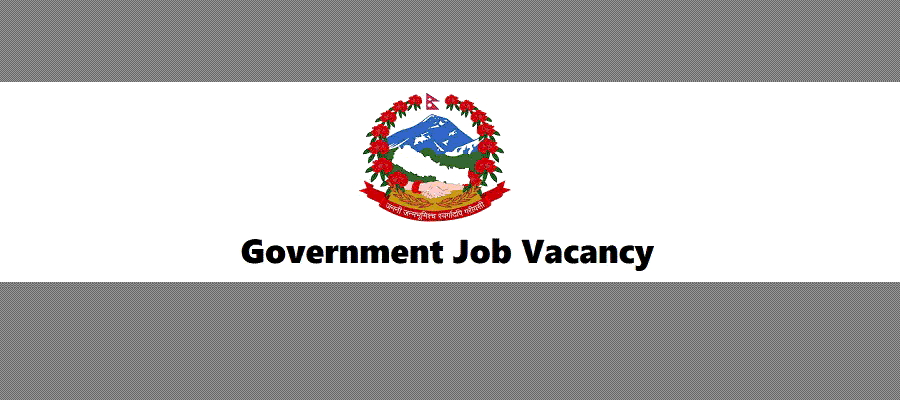 Devadaha Municipality, Municipal Executive Office, Kerabari, Rupandehi, Lumbini Province, Nepal announces job vacancy for Secondary Level Teacher.
As per the decision of the Tenth Municipal Council of Devadaha Municipality, the schools under this municipal area have to be filled at the lower secondary level under the Municipal Grant Teacher Contract as per the details; Interested and eligible Nepali citizens are advised to apply with the required documents within 18 days from the date of first publication of the notice.
Vacancy Details:
Subjects
Schools
Req. No.
Nepali
Siktahan Secondary School, Devdaha-12
1
Pragati Secondary School, Devdaha-12
1
Janapriya Secondary School, Devdaha-10
1
Social
Bhavishya Nirman Secondary School, Devdaha-2
1
Kerawani Secondary School, Devdaha-5
1
Mahamaya Bhagawati Secondary School, Devdaha-4
1
Mathematics
Yugjyoti Secondary School, Devdaha-6
1
English
Bhavishya Nirman Secondary School Devdaha-2
1
1) Minimum qualification required:
A) Not disqualified as per Rule 10 of Teacher Service Commission Rules, 2057 (with amendments)
B) Completed the educational qualification as per Rule 9 (b) of Teacher Service Commission Rules, 2057 (with amendments).
2) Place of application: Office of Education, Youth and Sports Branch of Devdah Municipal Corporation, Caravan Rupandehi.
3) Last date to apply: 2078-11-25 within office hours
4) Application Fee: Rs. 1000 / -
5) Type of Selection: Written Examination and Interview
6) Documents to be attached with the application: Copies of the following documents certified by the applicant himself.
A) Certificate of Nepali citizenship
B) Certificates of minimum educational qualifications
C) Teaching license
7) Remuneration: Rs. 25000 / - only
For more information, please contact the Education, Youth, and Sports Branch of Devdah Municipality.
(First published date: 2078-11-11)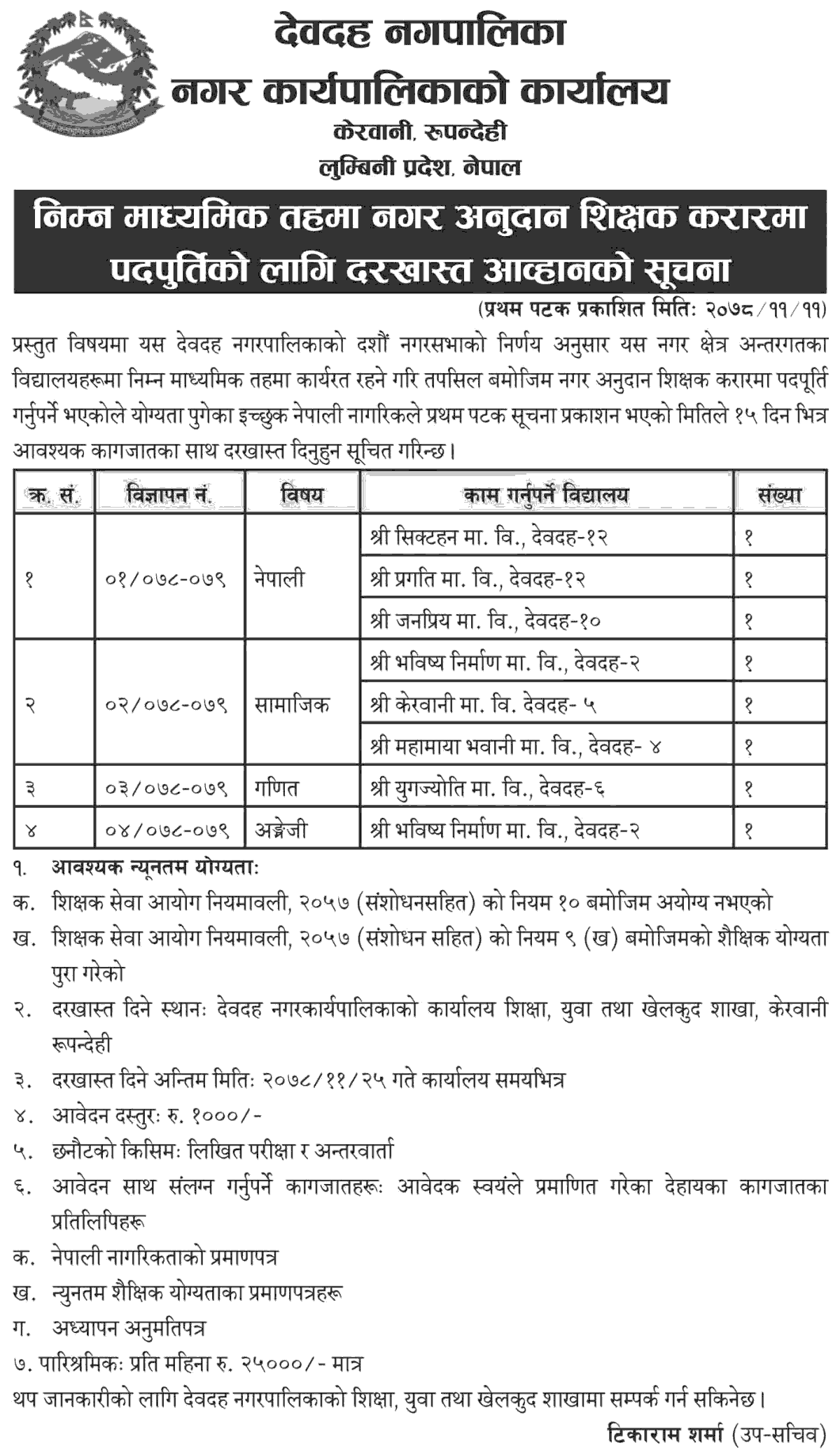 Rupandehi
Teaching Jobs
Lumbini Pradesh
School Job
Government Job