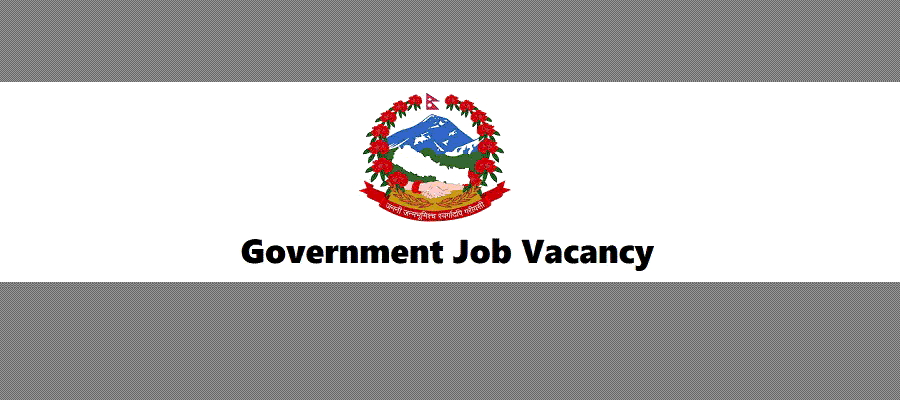 Devdaha Municipality Vacancy for IT Officer: Since the vacant position of Information Technology Officer in Devdaha Municipality Office is to be taken on service contract; Eligible Nepalese citizens are requested to submit an application by attaching all the prescribed documents along with the receipt of tax payment within 15 (fifteen) days from the date of publication of this notice.
The application form and syllabus can be downloaded from the Devdah Municipality office or from the official website www.devdahamun.gov.np
IT Officer - 1 (One)
Should be a Nepali citizen.
He was not found guilty by the court in the criminal prosecution due to moral corruption.
Required Qualification:
Should have passed the Bachelor's degree in Computer or Information Communications technologies or any of the similar subjects from a recognized institute (BIT, BIM, BBIS, BCA, BCIS, BEIT, BSSIT, BSc CSIT, BE Electronics and Communication, Engineering/ BTech, Electronics and Communication Engineering).
Age: Completed 21 years and not exceeding 35 years till the last date of application.
Application Fee: Rs. 1500/-
Place of application submission: Devdaha Municipality, Municipal Corporation Office, Kerwani, Rupandehi.
Last date of submission of application: 2079/05/09 till office hours
Type of Exam: Short List, Written, Practical, and Interview.
Required Documents:
(a) Copy of Nepali Citizenship Certificate
(b) 3 recent passport size photographs.
(c) Receipt of submission of application fee
(d) Copy of certificate of educational qualification.
Service facility: As per contract agreement.
Contract period: till 079 Poush end.
Exam Date: It will be informed along with the publication of shortlisting.
Other arrangements will be in accordance with prevailing laws.
Note: For other information, it is requested to contact the office of this municipality.
(First published date: 2079-04-26)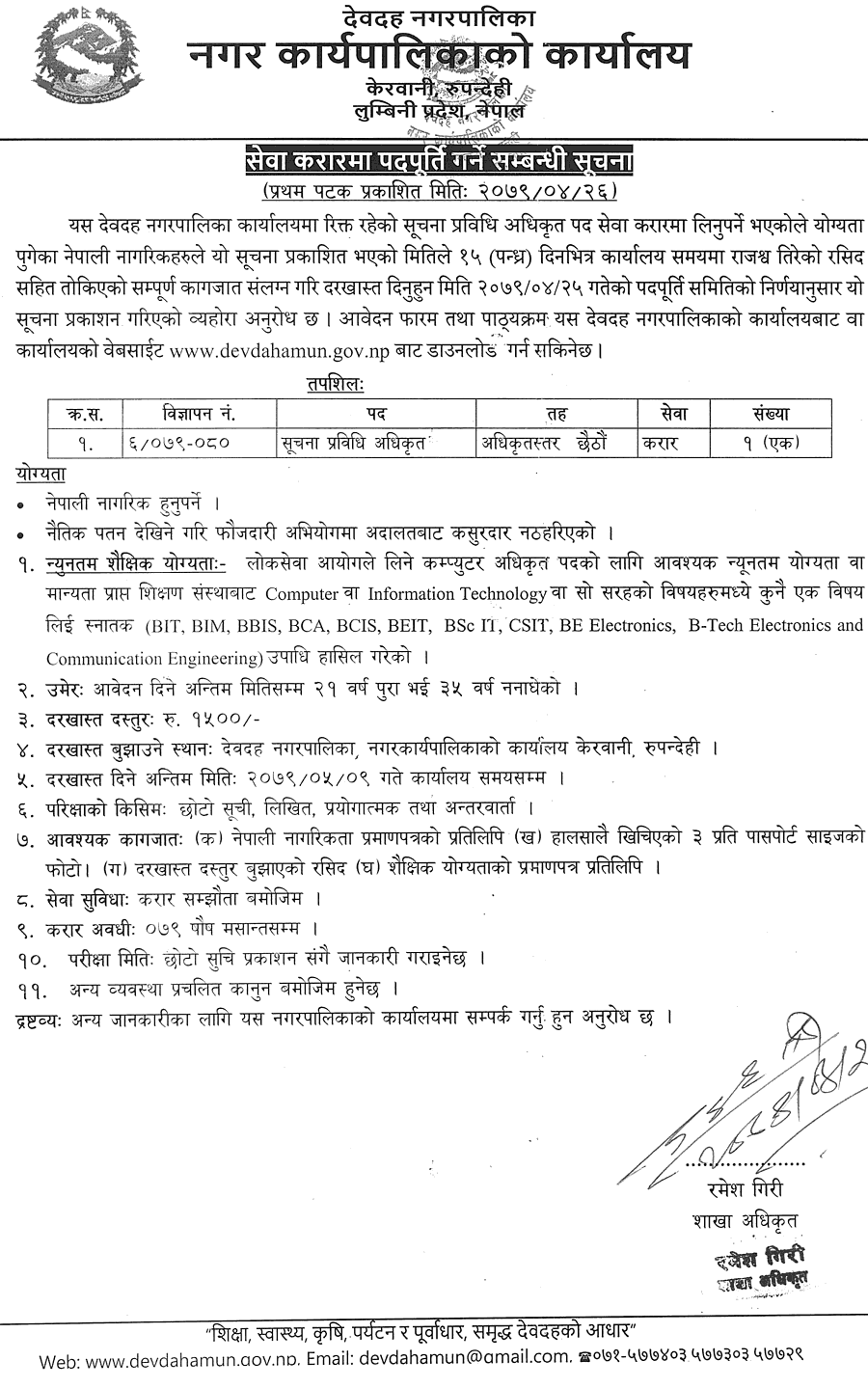 Technical Jobs
Rupandehi
Lumbini Pradesh
Job Vacancy
Government Job