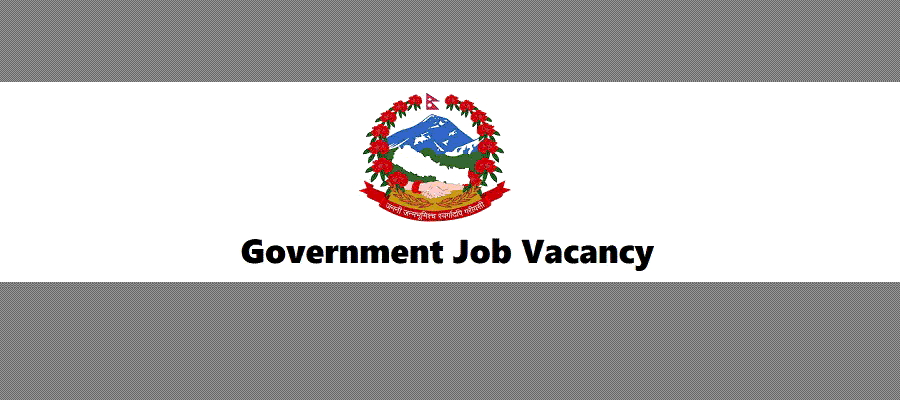 Vacancy Announcement: Farmer Listing Facilitator in Pacharuta Municipality
Pacharuta Municipality, Municipal Executive Office, Benauli, Bara, Madhesh Pradesh, Nepal has announced a vacancy for the position of Farmer Listing Facilitator. This is an excellent opportunity for candidates who possess a JTA/VJTA certificate in Agriculture and Animal Science and have experience using the internet.
Position: Farmer Listing Facilitator
Number of Vacancies: 7
Type of Selection: Oral Interview
Application Fee: Rs. 500
Age Limit: 18-35 years
Date of Second Publication: (2079/12/06)
As per the decision of the office dated 2079/11/16 and the procedure 2075 related to the management of professional staff on contract in the municipality, applications are invited for the appointment of the staff of the register on the service contract. The notification dated: 2079/11/17 has been published for the second time for all concerned to submit the application along with the receipt of payment of Rajasthan within 7 days from the date of publication of this information.
Interested candidates can submit their application at the Pacharuta Municipality Office, Benauli Bara, and the last date to apply is 2079/12/12. In case the last date falls on a holiday, the next day will be considered as the last date.
Required Qualifications and Documents:
Certificate of Nepali Citizenship
JTA/VJTA in Agriculture and Animal Science from a recognized educational institution
Passed at least 10+2
Experienced/able to use the internet (preferred)
Candidates should not be disqualified by other prevailing laws. The gross receipt of payment should be submitted to the revenue branch of the municipality.
The exam date will be fixed on the contact date, which is 2079/12/13 on Monday. Candidates should contact 98555048464/9855033705 for any queries.
Other matters outside the contract, under the coordination of the chief administrative officer, will be determined by the candidate selection and recommendation committee for recommending employees.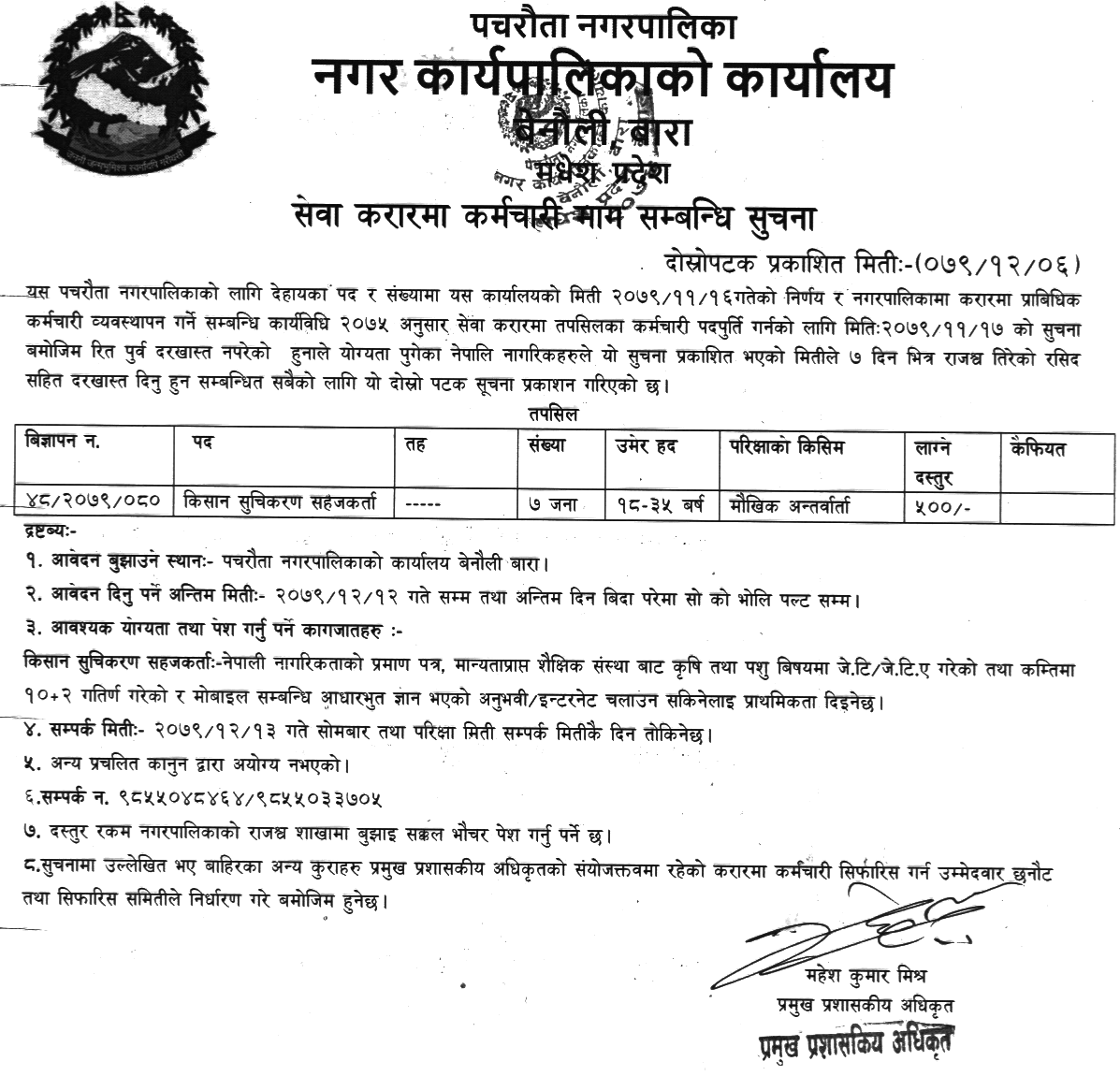 Karar Job Vacancy
Bara
Madhesh Pradesh
Job Vacancy