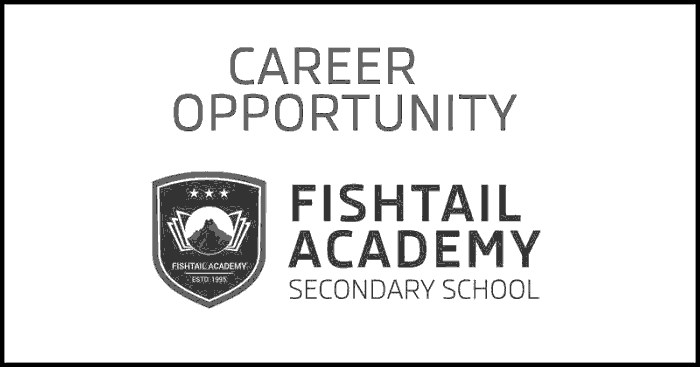 Established in 1995, Fishtail Academy, Pokhara is a reputable educational institution that has been providing quality education to students for over two decades. With a focus on academic excellence and a progressive teaching-learning environment, the school offers opportunities for career growth and development to highly qualified and motivated educators.
Job Opportunities for Highly Qualified Educators
Fishtail Academy is looking for highly qualified, experienced, motivated, and passionate educators to join its team of teachers. The school offers opportunities for career growth and development to teachers with leadership skills and a proven track record of delivering academic excellence.
The school is currently seeking teachers for the following positions:
Science - High School Teacher

Social Studies - High School Teacher

Pre-Primary Montessori Trained Grade Teachers

Primary Grade Teachers for Social and Nepali subjects

Middle School Science Teachers

English Teachers

Librarian

ECA and CCA Coordinator
If you meet the qualifications for any of these positions, please apply with your updated CV and credentials at [email protected]. Well-experienced and deserving candidates can expect a six-figure salary and many other benefits!
Contact Details
For more information about the job opportunities at Fishtail Academy, you can contact the school at the following:
Address: Tallo Birauta, Pokhara-17 Fishtail Academy Mobile Number: 98560-22098 Email: [email protected]
Join the team at Fishtail Academy and make a difference in the lives of young learners while advancing your teaching career in a progressive and supportive environment.
Pokhara
Teaching Jobs
Job Vacancy
School Job