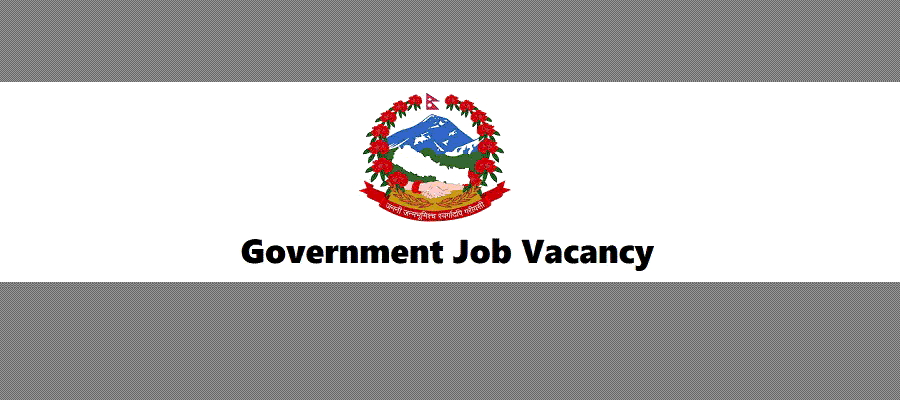 Harinas Rural Municipality (Gaupalika), Office of the Rural Municipal Executive, Chitrebhyang, Syangja, Gandaki Province, Nepal
Since there is a requirement to fill the post in the service contract for the position of lay assistant (4th level) for Chitrevanjang health post under the Harinas Rural Municipality office; This notification has been published for all interested Nepali citizens who have qualified to submit an application along with the receipt of tax payment within 15 days from the date of publication of this notification.
Lab Assistant (4th Level) - 1 (One)
Minimum educational qualification:- Have passed SEE from an educational institution recognized by the Government of Nepal and obtained a certificate of registration in Nepal Health Professional Council (NHPC) after obtaining the qualification of Lay Assistant or equivalent.
Age:- Completed 18 years and not exceeding 40 years.
Application Place: Office of Harinas Rural Municipality, Harinas, Syangja
Application Fee: Rs. 500
Service facility: As per contract agreement.
Mode of Selection: Short List Publication and Interview.
Documents to be attached with the application: photocopy of educational qualification, photocopy of Nepali citizenship certificate, must be submitted. Also, the submitted documents must be verified by the candidate himself.
ShortList Publication Date: 2079-05-16
Interview Date: Shortlist will be published in the publication.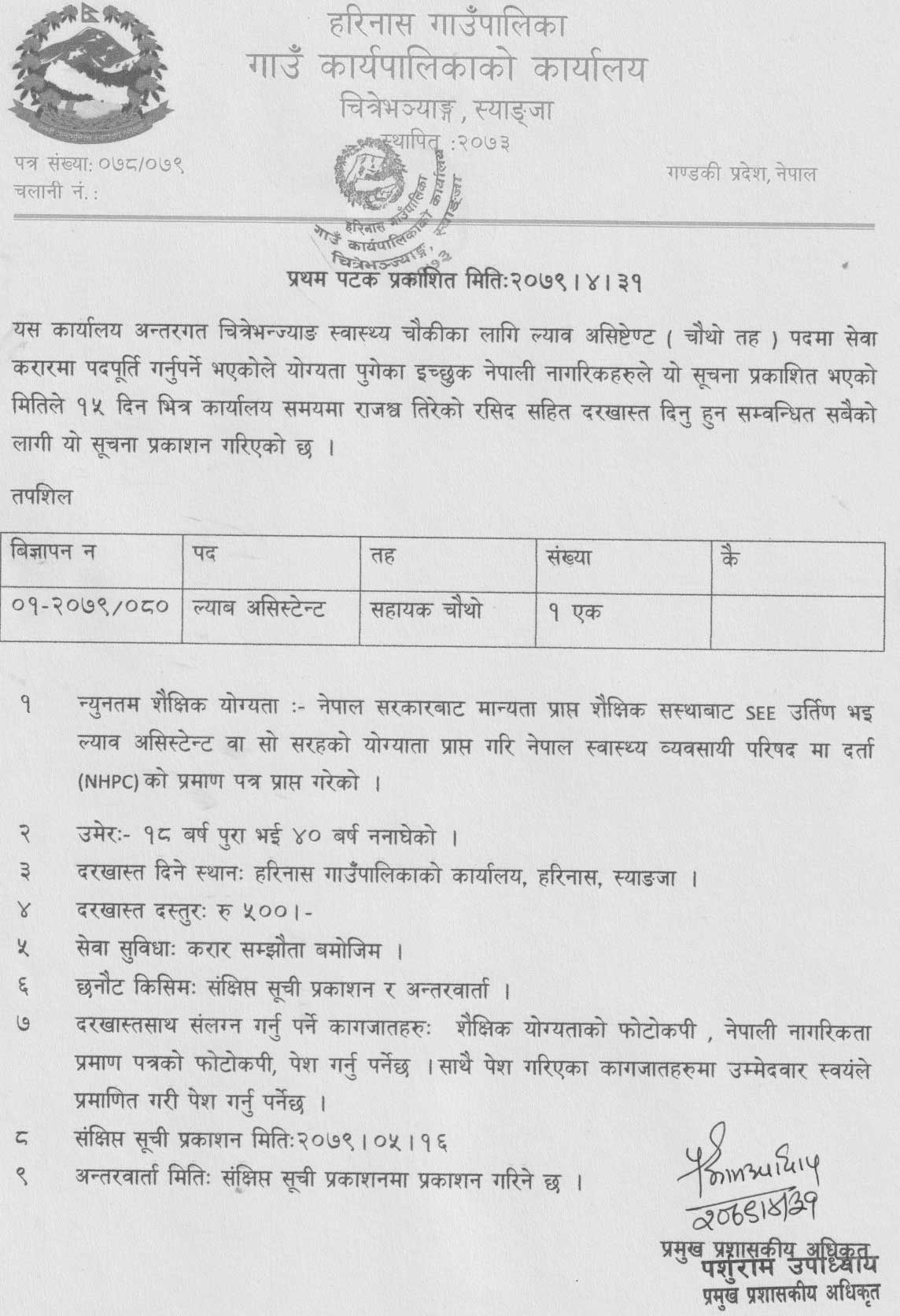 Hospital Job Vacancy
Syangja
Gandaki Pradesh
Job Vacancy
Health Job
Government Job