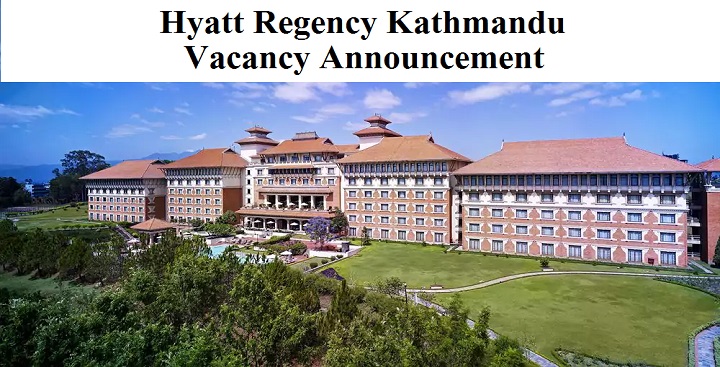 Hyatt Regency Kathmandu Vacancy Annoucement for Front Office Department (Front Office Manager)
We are looking for highly motivated and result-oriented personnel with excellent customer service and communication skills for the position listed below.
Front Office Department (Front Office Manager)
Bachelor's degree or equivalent preferably in Hospitality Tourism or Business Management.
Minimum 2 years of work experience as Director of Rooms or Front Office Manager in a luxury international brand hotel.
Advance Computer literacy with system knowledge of OPERA and RESERVE is essential.
Clear decision-making capabilities, administrative experience along with interpersonal skills supporting teamwork.
Fluency in English is compulsory whereas other international language skills shall be advantageous.
Applicants are invited to incorporate curriculum vitae, a photocopy of citizenship/passport with relevant documents by Monday, 19 June
2023. Only short-listed candidates will be invited for tests/interviews.
If you are interested. please send your application to: Human Resources Division
HYATT Hyatt Regency Kathmandu
E-MAIL: [email protected]
Hospitality Jobs
Job Vacancy
Kathmandu