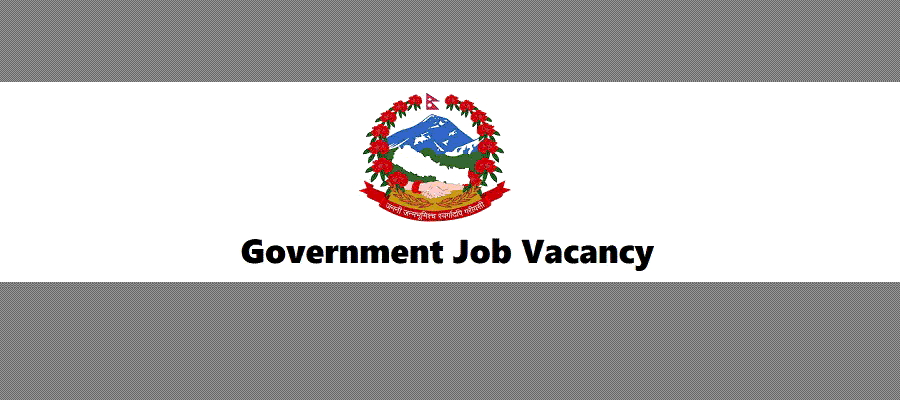 Jaimini Municipality, Municipal Executive Office, Kushmisera, Bagmlung, Gandaki Pradesh invites job application for the position of Sub Engineer and AMIN on contract service.
Since the vacancies for Jaimini Municipality as per the schedule have to be filled by contract service; This notification has been published for all interested Nepali citizens to submit their application along with the receipt of tax payment during office hours within 15 days from the date of publication of the notification.
1) Required minimum qualification and experience for Advertisement no. 03 For Sub Engineering:
a) Passed Proficiency Certificate Level or Overseer or Diploma Level in Civil Engineering
b) Experience and Skills:- The Sub-Engineer will need the following experience and skills
c) For construction and maintenance of infrastructure, project cost estimate, supervisor and can prepare and analyze the final cost statement, experience working in a team to achieve project goals and results, having at least 6 months of experience with interpersonal skills.
2) Required minimum qualification and experience for advertisement no. 04 For AMIN Post:
a) Passed 18 months Amin Course or equivalent from a recognized institution.
3) Age - At least 18 years and not exceeding 40 years
4) Location of application:- You can present yourself at the office of Jaimini municipality or you can submit the application online from https://jainimimun.gov.np/content/vacancy.
5) the Last date of submission of application:-2079-05-26 (If the last day of submission of application falls on a public holiday, the application can be submitted on the next day also)
6) Contact Date:- 2079-05-28
7) Mode of Selection:- Written, Practical, and Interview
8) Documents attached with the application: Copies of documents attested by the applicant himself.
9) Service facility:- According to the contract agreement.
10) Application Fee:- Rs 500)- Global IME Bank Branch Internal Revenue Account No. 450401000005 should be deposited (for both ads)
Note: Matters not mentioned in the notification will be as per the decision of the Post Purification Committee.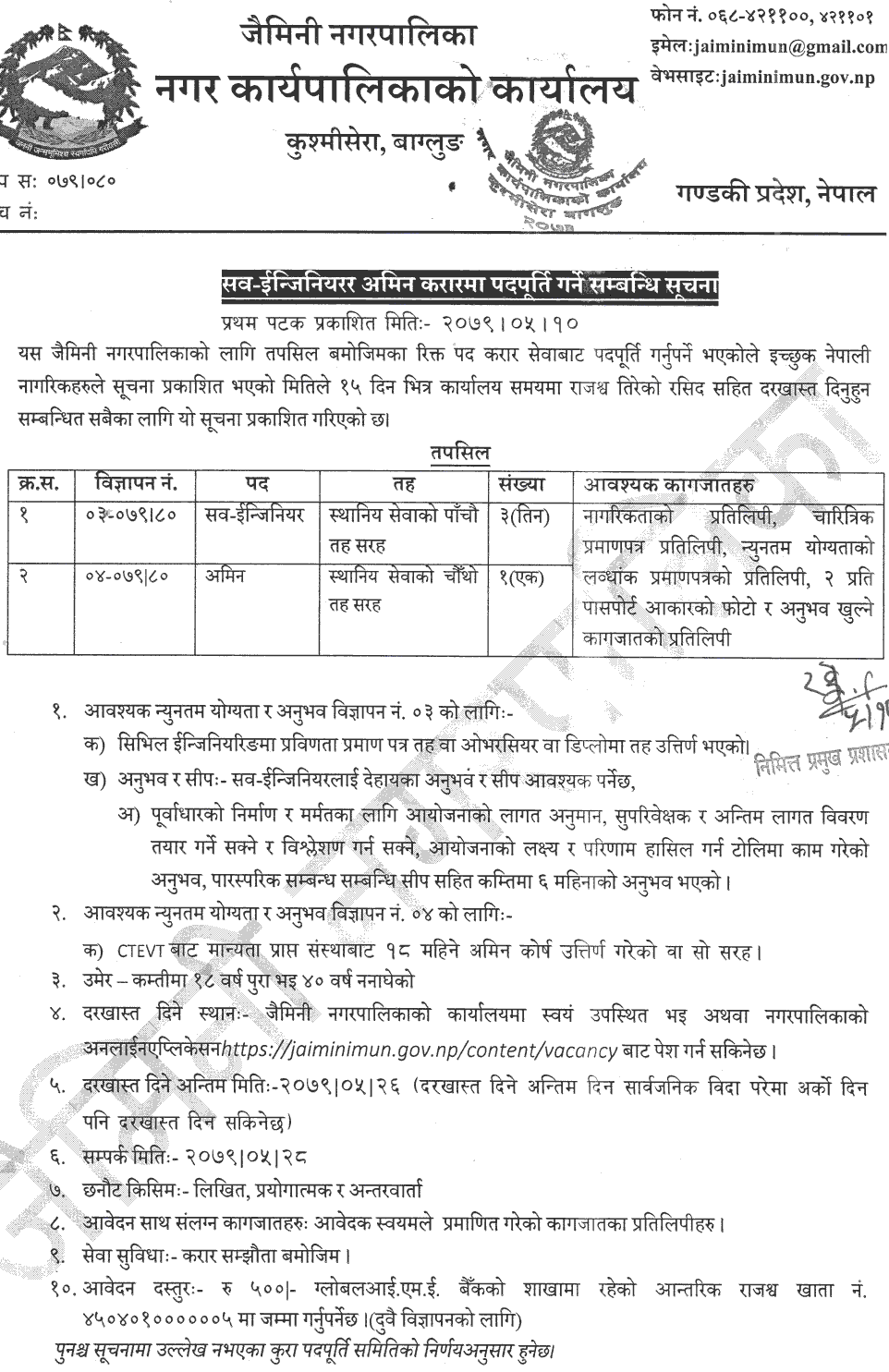 Baglung
Gandaki Pradesh
Job Vacancy
Engineering Job
Government Job