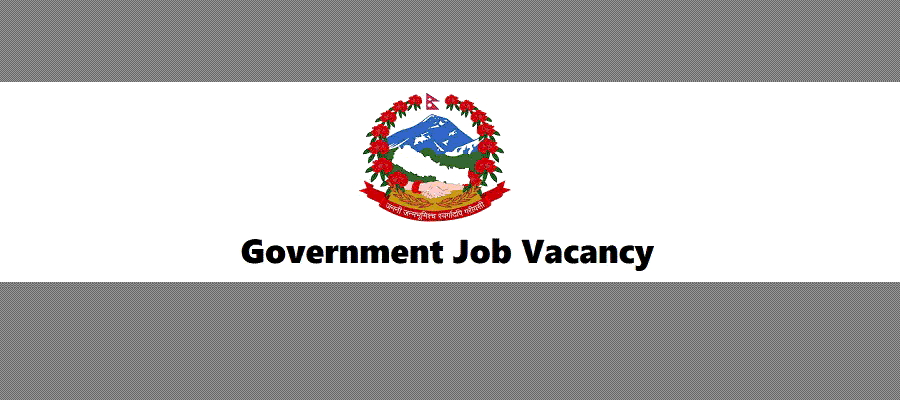 Jiri Municipality, Municipal Executive Office, Jiri, Dolakha, Bagmati Province, Nepal: Since the employees in the positions mentioned in detail in the Jiri Hospital, Health Post, and Basic Health Centers within the Jiri Municipality are required to fill the positions in contract service; This notice has been published for eligible and interested Nepali citizens who have met the qualifications of the details to submit their application forms within the date of 2079-04-31.
2)Age of the candidate: Completed 18 years and not exceeding 40 years on the last date of filling the form.
3) Selection method of candidates: shortlist and interview.
4) Required documents: Copy of educational qualification certificate, copy of Nepali citizenship certificate, 3 copies of recent passport size photograph, work experience related documents.
5) Application Form Rs. 500.- It can be obtained from the office of Tiri Jiri Municipality.
Jiri Nagarpalika
Phone: 049-414002, 049-414003
Email: [email protected]

Website: www.jirimun.gov.np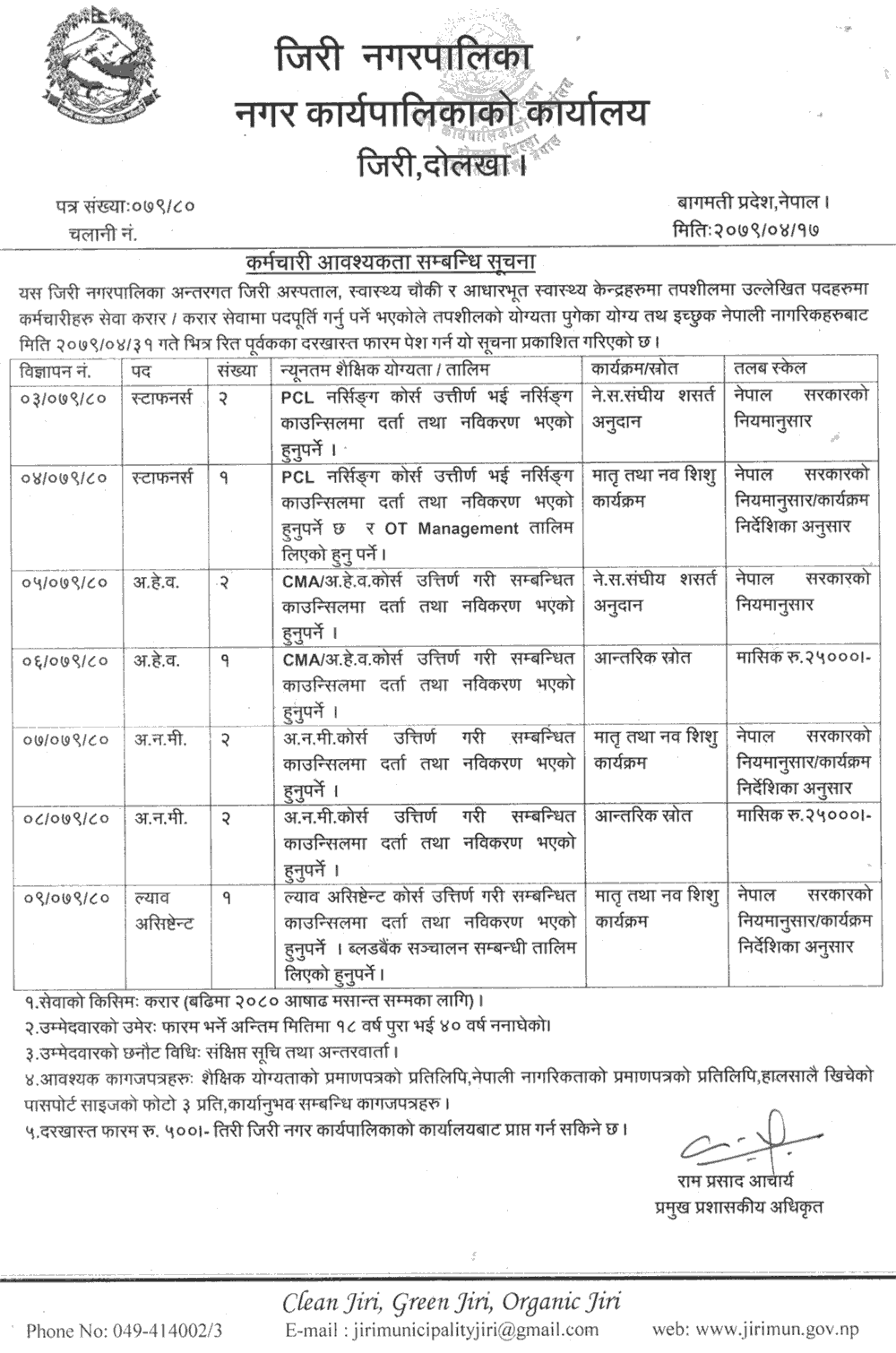 Dolakha
Hospital Job Vacancy
Bagmati Pradesh
Job Vacancy
Health Job
Government Job